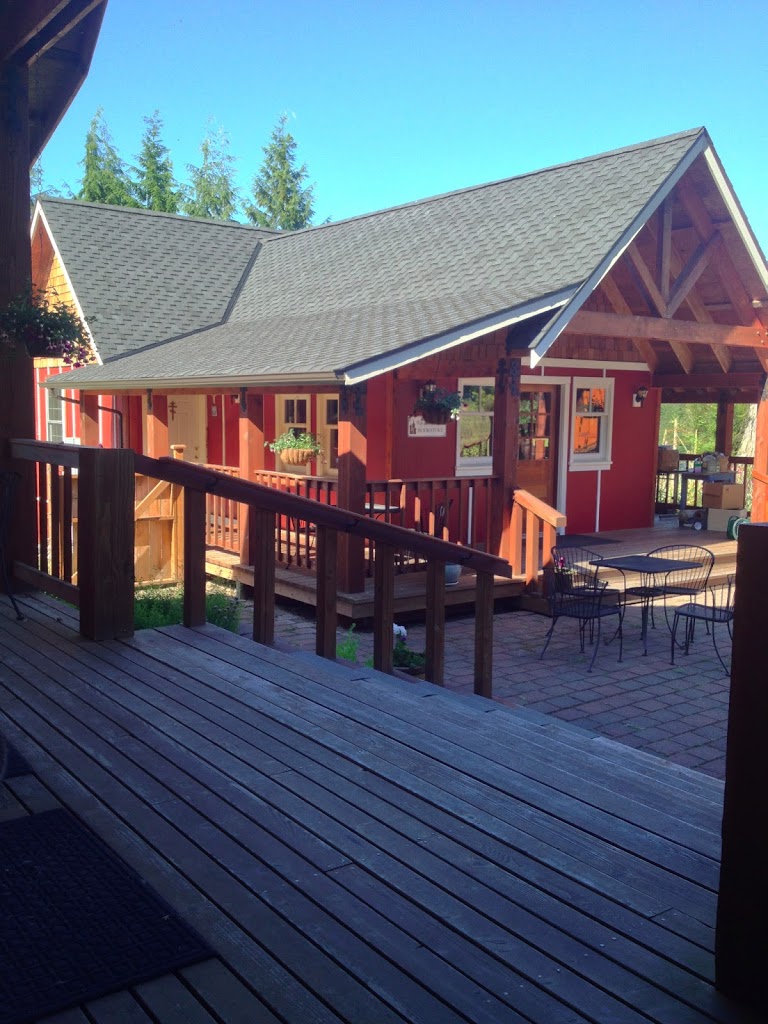 The Role of Saints in our Christian Lives
Growing up Lutheran I always believe the veneration of saints by Roman Catholics and Orthodox Christians was a form of idolatry. They were idolaters because they "worshiped saints". This worship of the saints was a major stumbling block for most protestants, since worship was only to be offered to God. The distinction between veneration and adoration was unknown to us. Adoration is reserved for God alone, while veneration is the respect we show to the saints.
The historic Church has always venerated the saints because the Church is undivided. The Church Triumphant (in heaven) and the Church Militant (on earth) is one, undivided. When the Church is at worship the cloud of witnesses (those who've won the battle and are in heaven with God) are united in this worship before the Throne of God with those on earth. When we enter into the communal worship of the Church here on earth, we are mystically united with the saints in heaven. Death does not separate us from those who've gone on before us, for in Christ, there is no death.
The saints being alive in Christ are not dead. When we venerate the saints we are showing love and respect to those who've gone on before us. Kissing an icon of a saint is much the same as kissing a bible. We show our love and respect for the Word of God by offering a kiss, just as we do when expressing our love of our mother or grandmother. When we kiss a photo of a loved one we are not worshiping the person, but demonstrating in a concrete way our love for the person. This is the very thing we are demonstrating when we kiss the icon of a saint.
When we are in need of prayer we don't head for the nearest tavern and ask the man slumped over the bar to pray for us (God may not have heard from this fellow for a very long time), rather we ask for prayers of those who are close to God. No one is closer to God than those who've lived holy lives, or who have died as martyrs, so we know they are alive in Christ, and have His ear. We don't just ask a friend, we ask a saint to pray for us because, Christ is glorified in His saints (2 Thessalonians 1:10).
With love in Christ,
Abbot Tryphon
Thursday July 4, 2013
2nd Week after Pentecost. Tone eight.
Apostles' (Peter & Paul) Fast. Fish Allowed
Martyr Julian of Tarsus in Cilicia (305).
New Hieromartyr John (1918).
Venerable George (Lavrov) the Confessor, archimandrite of Kaluga (1932)
New Hieromartyrs Alexis, Paul and Nicholas priests (1938).
New Hieromartyr Ionna (1938).
New Martyr Nicetas (1942).
Finding of the relics (1996) of Venerable Maximus the Greek (1556).
Hieromartyr Terence (Tertius), bishop of Iconium (1st c.).
Venerable Julius, presbyter of Novara, and his brother Venerable Julian the Deacon (5th c.).
Martyrs Archil II (744) and Luarsab II (1622), kings of Georgia (Georgia).
New Martyr Nicetas of Nisyros, near Rhodes (1732) (Greek).
Martyr Aphrodisius in Cilicia.
Martyr Julian of Libya (Greek).
Hieromartyr Anthony, Martyrs Anastasius, who was raised from the dead, Celsius and his mother Vasilissa, 20 prison guards and 7 brothers, martyred with St. Julian (Greek).
Venerable Anastasia (Anna) of Serbia, mother of St. Sava (1200) (Serbia).
Martyr Theodore, right-believing prince of Starodub (1330).
St. Cormac of the Sea (590) (Celtic & British).
St. Mewan, abbot of St. Meen.You can read the life of the saint in red, by clicking on the name. THANKS to all of you who have been able to contribute towards the support of the monastery. These difficult times of economic hardship have impacted the monastery, and those of you who have been able to donate, have been our lifeline. May God bless you for your generosity, and kindness.
With love in Christ, Abbot Tryphon
The Scripture Readings for the Day
Romans 5:10-16
10For if when we were enemies we were reconciled to God through the death of His Son, much more, having been reconciled, we shall be saved by His life. 11And not only that, but we also rejoice in God through our Lord Jesus Christ, through whom we have now received the reconciliation.
Death in Adam, Life in Christ
12Therefore, just as through one man sin entered the world, and death through sin, and thus death spread to all men, because all sinned— 13(For until the law sin was in the world, but sin is not imputed when there is no law. 14Nevertheless death reigned from Adam to Moses, even over those who had not sinned according to the likeness of the transgression of Adam, who is a type of Him who was to come. 15But the free gift is not like the offense. For if by the one man's offense many died, much more the grace of God and the gift by the grace of the one Man, Jesus Christ, abounded to many. 16And the gift is not like that which came through the one who sinned. For the judgment which came from one offense resulted in condemnation, but the free gift which came from many offenses resulted in justification.
Matthew 8:23-27
Wind and Wave Obey Jesus
23Now when He got into a boat, His disciples followed Him. 24And suddenly a great tempest arose on the sea, so that the boat was covered with the waves. But He was asleep. 25Then His disciples came to Him and awoke Him, saying, "Lord, save us! We are perishing!"
26But He said to them, "Why are you fearful, O you of little faith?" Then He arose and rebuked the winds and the sea, and there was a great calm. 27So the men marveled, saying, "Who can this be, that even the winds and the sea obey Him?"