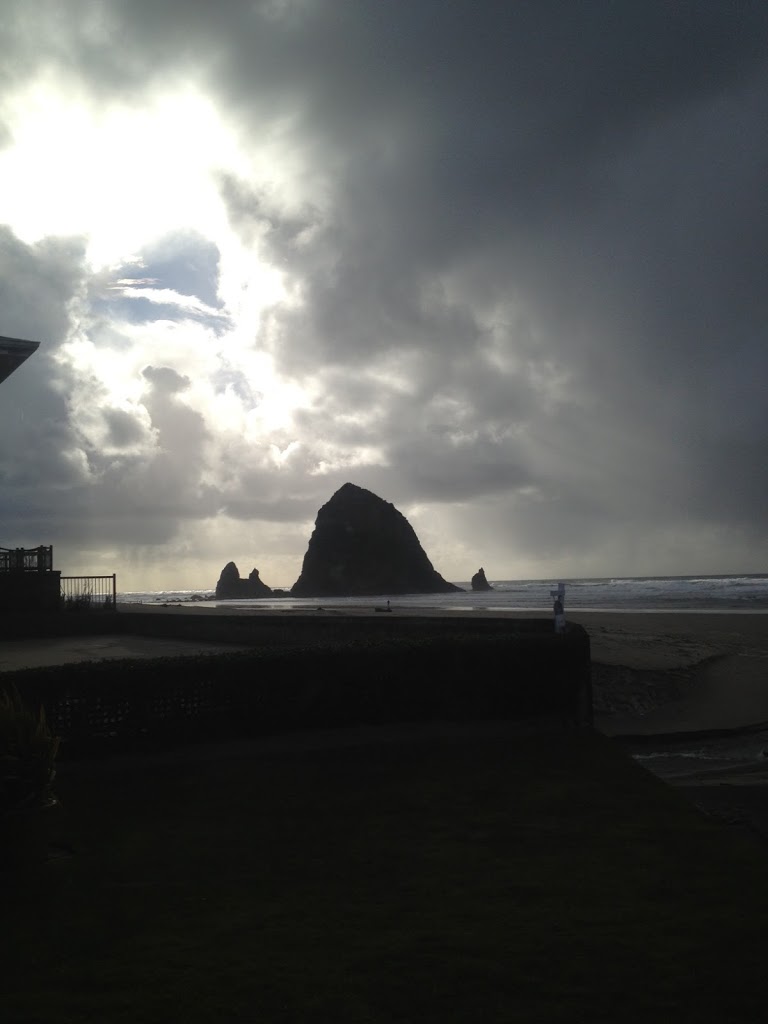 Haystack Rock, Cannon Beach, Oregon
How to create harmony out of chaosThe briefness of life has become ever more evident as we've been forced to witness the senseless killings of innocent people in schools and theaters across this nation. Death comes to all of us, but when it comes in such vile and evil form, it is hard to comprehend. The inevitability of death is particularly difficult to face for most Americans, as we've become a people that eschew traditional funerals, preferring to "celebrate the life of our loved one, while disposing of the body, and banning any sign of death from the memorial service should we even decide to have a service. Yet the awareness of our own eventual death is the very thing we should be thinking about, if we want to be prepared for Eternity.
When we live our life focused on enjoyment, pleasure, and the acquisition of material goods, we enslave ourselves, and can only find freedom in God's love. This love creates perfection and faultlessness, and when we think on your own death we become free to perform every task for God.
Our fallen and imprisoned heart is liberated, and becomes inflamed with the love of God when we enter into a relationship with Him. This love of God engenders a love that permeates our very essence, allowing us to love every person and every creature. Our heart burns with love. This love turns chaos into harmony and it is Divine energy and Divine strength that transforms us into the being God intended us to be. We are His child, deified and made whole, and the chaos of our lives is turned into harmony.
With love in the Saviour,Abbot Tryphon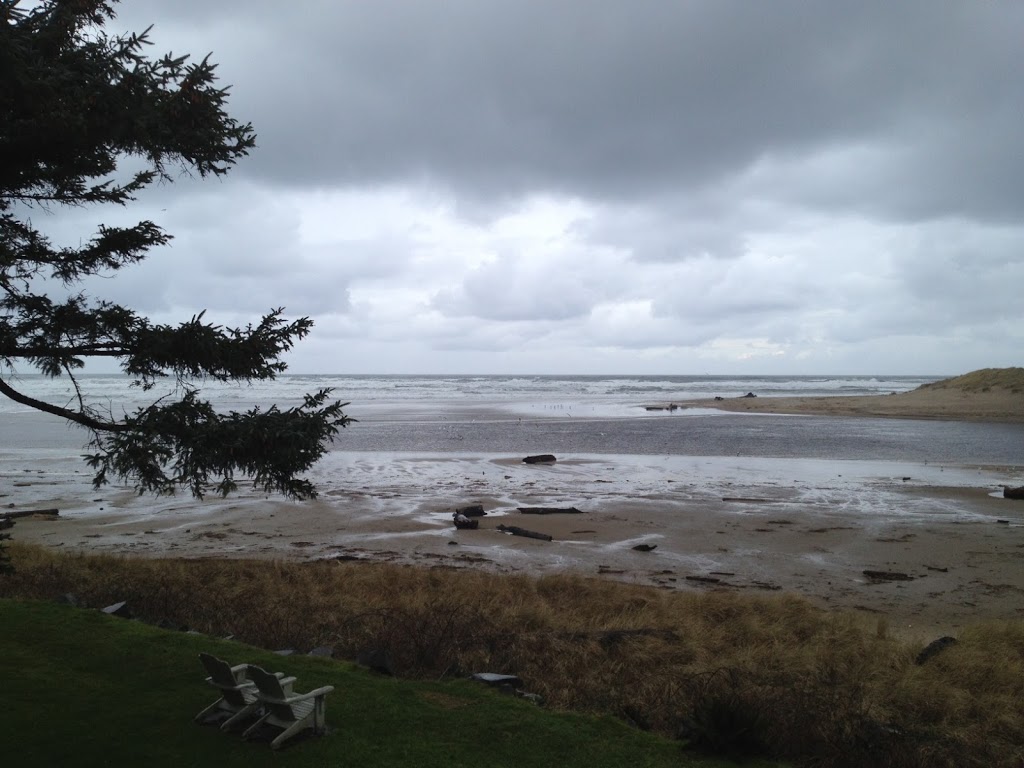 View from Conference Center, Cannon Beach, Oregon
Friday January 11, 2013
32nd Week after Pentecost. Tone six.
Sviatki. Fast-free
Afterfeast of the Nativity of Christ.
The 14,000 Infants (Holy Innocents) slain by Herod at Bethlehem (1st c.).
Venerable Marcellus, abbot of the monastery of the Unsleeping Ones (485).
St.Basiliscus the Hesychast of Siberia (1824).
New Hieromartyr Theodosius priests (1938)
Virgin-martyrs Natalia, Natalia, Eudokia, Anna, Matrona, Barbara, Anna, Eudokia, Ephrosia, Agrippina and Natalia (1942).
Venerable Mark the Grave-digger of the Kiev Caves (11th c.).
Sts. Theophilus and John of the Kiev Caves (11th-12th c.).
Venerable Theophilus of Luga and Omutch (1412).
Venerable Laurence of Chernigov (1950).
Venerable Thaddeus, confessor, of the Studion (818).
Venerable Benjamin, monk, of Nitria in Egypt (392).
Venerable Athenodorus, disciple of St. Pachomius the Great (4th c.).
St. George, bishop of Nicomedia (9th c.).
St. Trophimus, first bishop of Aries (3rd c.).
Commemoration of all Orthodox Christians who died from hunger, thirst, the sword, and freezing.
You can read the life of the saint in green, by click on the name.
THANK YOU, to all of you who have been able to contribute towards the support of the monastery. These difficult times of economic hardship have impacted the monastery, and those of you who have been able to donate, have been our lifeline. May God bless you for your generosity, and kindness.With love in Christ,
Abbot Tryphon
The Scripture for the day: (click for the readings)
1 Peter 1:1-2, 10-12; 2:6-10
Mark 12:1-12
2 Corinthians 5:15-21 Martyrs
Matthew 2:13-23 Martyrs