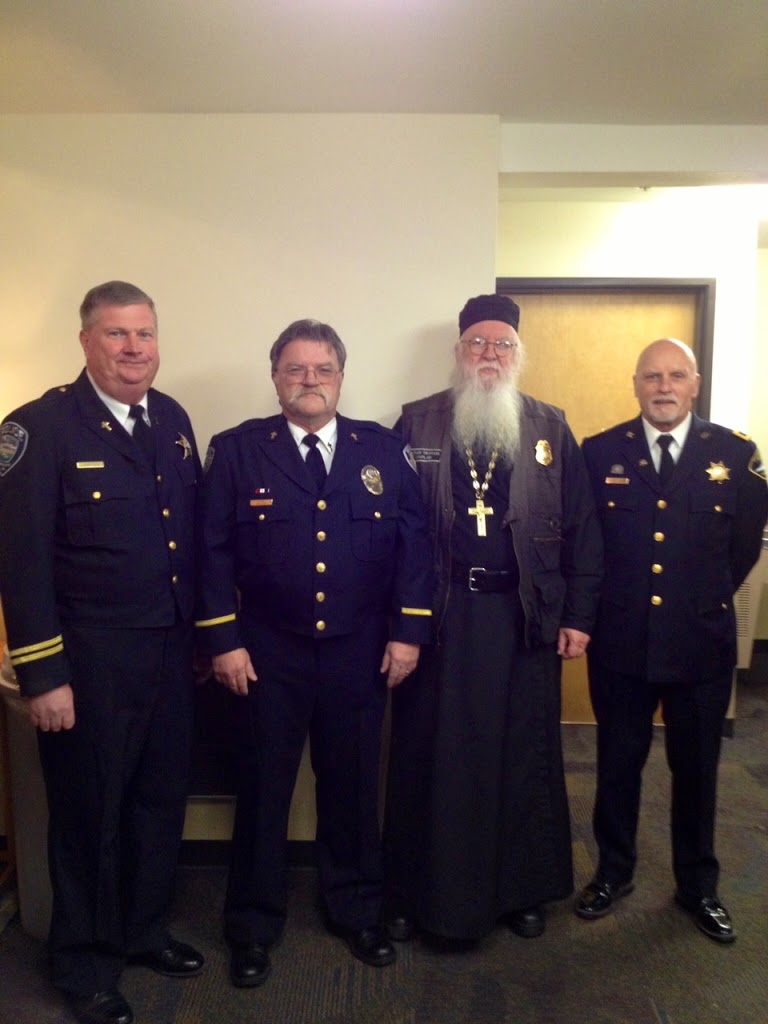 First Responders to First Responders
Chaplains are called to be for officers what the officers cannot be for themselves. Chaplains must be advocates for their police officers, before their chiefs, and with the community.
Police, by their vary nature, have to be tough, often forced to swallow the pain and evil they see on a daily basis, because to be weak could get them killed. They are targets for criminals, ever having to be vigilant with doing the rounds, not knowing if the next block is going to see gunfire directed at them. They enter domestic violence scenes, where moms have been beaten, and where little children are showing signs of sexual abuse. They see the evil that at times seems to dominate their whole world, and they take it home with them, unable to share what they've seen with their spouses.
Being tough guys, they can't let down their guard, nor can they sometimes see that this evil has not completely won the battle. Trust becomes harder for the officers, because they come in contact with the evil throughout their work week.
When I was a high school student my father was a police officer, as well as a golf pro during the short golfing season of Northern Idaho. An influential lady came up to me after church and complained about a speeding ticket my father had given her, and how he'd "done a power trip on her because he'd been overzealous. She was angry because, as a fellow Lutheran, he should not have ticketed her. I surprised myself by telling her that if she were such a good Lutheran, my dad wouldn't have had to pull her over for speeding, and that furthermore, since he was an honest cop, he had the duty to give everyone a ticket, if they deserved it, regardless of where they went to church. The woman walked off in anger.
Police protect us from ourselves, it would seem, and often take abuse from the very people who need their services the most. It doesn't hurt to thank an officer for doing his or her duty, when you are at fault, and deserve the ticket. You should be thanking the officer for pulling you over because you've been drinking, and be grateful they're not pulling your body out of a crumpled wreckage.
We need to be mindful that police deserve to receive smiles, and friendly expressions of our gratefulness for protecting us from the bad guys, all the while not acting like one of the bad guys ourselves. They are appointed to be our protectors, and we should not act like the spoiled brat that resents being reminded that we will not be allowed to break the law. There are enough truly bad guys out there without us contribution to the breakdown of civilization ourselves.
Write a commendation letter to the officer's chief, letting the department know how much you appreciated the politeness of the officer as he was writing your ticket. Let the officer know you are grateful he's kept you from doing something stupid, and that he's like a guardian angel, keeping you safe from yourself.
As members of society we need to show our love and respect to the men and women in uniform, and not let ourselves act like rough teenagers who want to party without adult supervision. We need to take a new look at how very much we need their services, for our society would break down overnight, without them.
With love in Christ,
Abbot Tryphon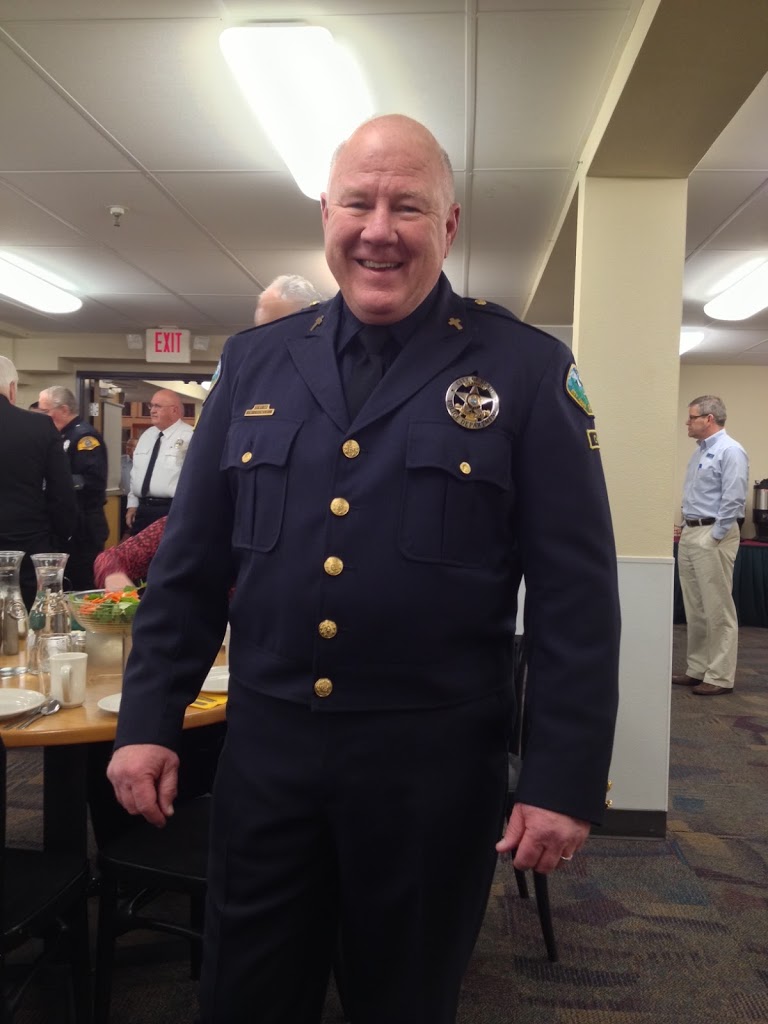 Thursday January 10, 2013
32nd Week after Pentecost. Tone six.
Sviatki. Fast-free
Afterfeast of the Nativity of Christ.
The 20,000 Martyrs of Nicomedia, including Glycerius, Zeno, Theophilus, Dorotheus, Mardonius, Migdonius, Indes, Gorgonius, Peter, Euthymius, and the virgins Agape, Domna, Theophila and others (302).
St. Cornelius, monk of Krypets Monastery in Pskov (1903).
New Hieromartyrs Nikodim, bishop of Belgorod and Arcadius deacon (1918).
New Hieromartyr Alexander priest (1920).
New Hieromartyrs Theoctistus, Leonid priests (1937).
New Hieromartyr Aretha priest (1938).
Venerable Ignatius, monk, of Loma (Vologda) (1591).
Apostle Nicanor the Deacon (34).
Venerable Simon the Myrrh-gusher, founder of Simonopetra Monastery, Mt. Athos (1287).
Venerable Babylas of Tarsus in Cilicia.
St. Wunibald, abbot of Heidenheim (1591) (Germany).
Martyr Secundus (Greek).
You can read the life of the saint in green, by click on the name.
THANK YOU, to all of you who have been able to contribute towards the support of the monastery. These difficult times of economic hardship have impacted the monastery, and those of you who have been able to donate, have been our lifeline. May God bless you for your generosity, and kindness.With love in Christ,
Abbot Tryphon
The Scripture for the day: (click for the readings)
James 4:7-5:9
Mark 11:27-33
Romans 8:3-9 Martyrs
Luke 10:19-21 Martyrs