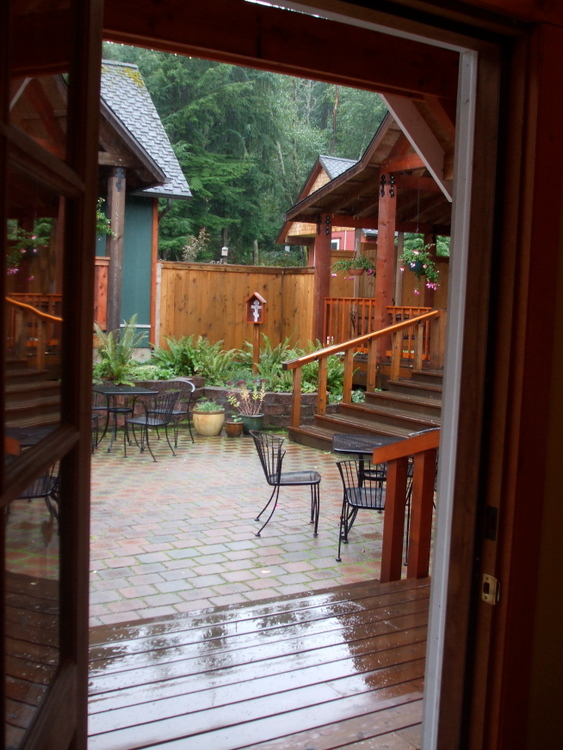 As we struggle with our passions, the only way we can overcome our sin is through humility. The snares of the enemy are all around us, and if we think we can win the battle with the enemy without humility, we are wrong.
Love in Christ,
Abbot Tryphon
Monday December 24, 2012
30th Week after Pentecost. Tone four.
Nativity (St. Philip's Fast). By Monastic Charter: Food without Oil
Venerable Daniel the Stylite of Constantinopole (490).
New Hieromartyr Theophan, bishop of Solokamsk (1918) and with him 2 Hieromartyrs and 5 Martyrs (1918).
New Hieromartyr Nicholas priest (1937).
New Hieromartyr John priest (1941).
St. Kuksha (Velichko), hieroschemamonk of Odessa (1964).
Venerable Nicon the Dry of Kiev Caves (1101).
Martyr Mirax of Egipt (640).
Martyr Acepsius and Aeithalas at Arbela in Assyria (354).
Venerable Luke the New Stylite of Chalcedon (979).
Venerable Leontius, monk, of Monemdasia in the Peloponnesus (1450).
Monk-martyr Barsabas, abbot og Ishtar and 10 companions in Persia (342).
All Saints of Georgia (Georgia).
Martyrs Terentius, Vincent, Emilian and Bebaia (Greek).
You can read the life of the saint in green, by click on the name.
THANK YOU, to all of you who have been able to contribute towards the support of the monastery. These difficult times of economic hardship have impacted the monastery, and those of you who have been able to donate, have been our lifeline. May God bless you for your generosity, and kindness.With love in Christ,
Abbot Tryphon
Hebrews 8:7-13
A New Covenant
7For if that first covenant had been faultless, then no place would have been sought for a second. 8Because finding fault with them, He says: "Behold, the days are coming, says the Lord, when I will make a new covenant with the house of Israel and with the house of Judah— 9not according to the covenant that I made with their fathers in the day when I took them by the hand to lead them out of the land of Egypt; because they did not continue in My covenant, and I disregarded them, says the Lord. 10For this is the covenant that I will make with the house of Israel after those days, says the Lord: I will put My laws in their mind and write them on their hearts; and I will be their God, and they shall be My people. 11None of them shall teach his neighbor, and none his brother, saying, 'Know the Lord,' for all shall know Me, from the least of them to the greatest of them. 12For I will be merciful to their unrighteousness, and their sins and their lawless deeds I will remember no more."
13In that He says, "A new covenant," He has made the first obsolete. Now what is becoming obsolete and growing old is ready to vanish away.
Mark 8:11-21
The Pharisees Seek a Sign
11Then the Pharisees came out and began to dispute with Him, seeking from Him a sign from heaven, testing Him. 12But He sighed deeply in His spirit, and said, "Why does this generation seek a sign? Assuredly, I say to you, no sign shall be given to this generation."
Beware of the Leaven of the Pharisees and Herod
13And He left them, and getting into the boat again, departed to the other side. 14Now the disciples had forgotten to take bread, and they did not have more than one loaf with them in the boat. 15Then He charged them, saying, "Take heed, beware of the leaven of the Pharisees and the leaven of Herod."
16And they reasoned among themselves, saying, "It is because we have no bread."
17But Jesus, being aware of it, said to them, "Why do you reason because you have no bread? Do you not yet perceive nor understand? Is your heart still hardened? 18Having eyes, do you not see? And having ears, do you not hear? And do you not remember? 19When I broke the five loaves for the five thousand, how many baskets full of fragments did you take up?"
They said to Him, "Twelve."
20"Also, when I broke the seven for the four thousand, how many large baskets full of fragments did you take up?"
And they said, "Seven."
21So He said to them, "How is it you do not understand?"