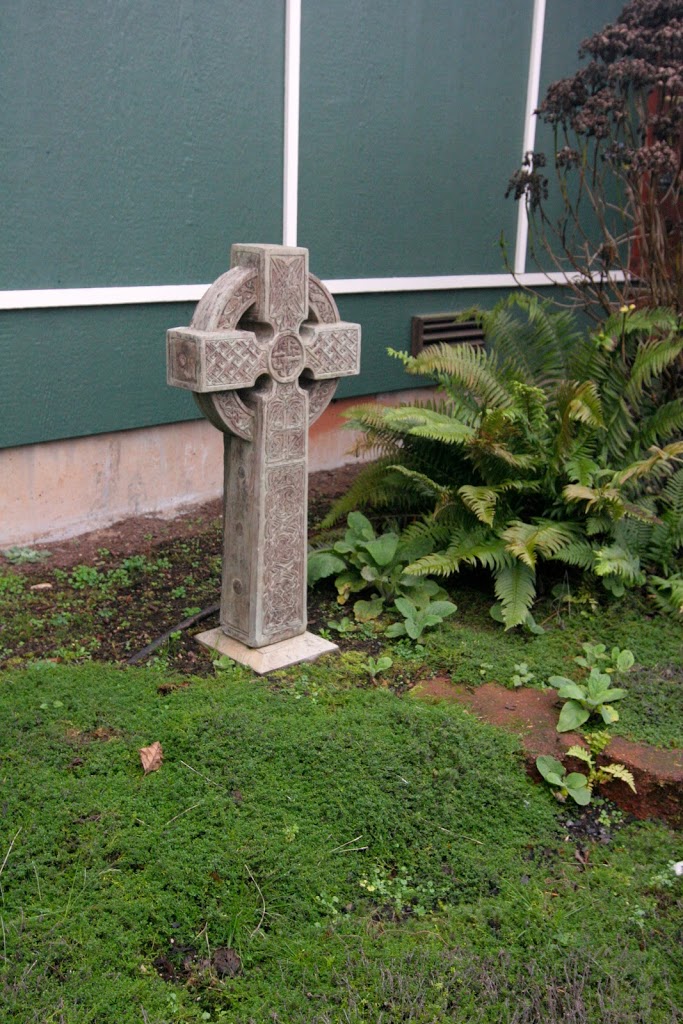 Darkness Does not Exist in its Own Right
Our Orthodox Christian theology views evil not as a primeval essence that is coeternal and equal to God, but rather a falling away from good. Evil does not exist in and of itself, and was not created by God. Our Orthodox Church rejects the Gnostic teaching that the entirety of being is made up of two realms which have forever existed together: the kingdom of light, and the kingdom of darkness.
This darkness does not exist in its own right, but is simply the absence or lack of light. Evil, according to Saint Basil the Great, 'is not a living and animated substance, but a condition of the soul which is opposed to virtue and which springs up in the slothful because of their falling away from Good. Do not, therefore, contemplate evil from without; and do not imagine some original nature of wickedness, but let each one recognize himself as the first author of the vice that is in him'.
Nothing is greater than God, including evil, and evil results when the free will of God's creation is directed against God and thereby engendering evil.
This is precisely what happened when the light-bearing morning star (Lucifer), fell away from the Source of goodness, and became the evil one, Satan. Lucifer, by imposing his own will, found himself in darkness. Since his power is based in falsehood, he can only influence us by convincing people that he is as powerful as God. Yet his power is finite, and good will eventually triumph on the Last Day.
That God would allow evil to exist in the first place, is a mystery, for the scriptures do not explain this. Yet we do know through the scriptures that true love must express itself in action, and in the face of evil and suffering, a Christian is called to action by loving God and his neighbor. Evil then becomes but a simple practical problem, one that the Christian finds ways to alleviate. As Christians we are charged with bringing God's love and goodness into the world by our actions.
Love in Christ,
Abbot Tryphon
Saturday December 22, 2012
29th Week after Pentecost. Tone three.
Nativity (St. Philip's Fast). Fish Allowed
The Conception by St. Anna of the Most Holy Theotokos.
New Hieromartyr Vladimir priest (1919).
New Hieromartyr Vladimir priest and Virgin-martyr Ephrosia (1920).
New Hieromartyrs Basil and Alexander priests (1937).
New Martyr Priest Sergius Mechev of Moscow (1941).
Prophetess Anna (Hannah) (1100 B.C.), mother of the Prophet Samuel.
Saint Sophronios, Archbishop of Cyprus (6th C).
Venerable Stephen the "New Light" of Constantinople (912).
Icon of the Mother of God, named "Unexpected Joy".
Martyr Narses of Persia (Greek).
St. Valeria of Aquitaine (2nd c.).
Martyr Sositheus of Persia (553).
Martyr Isaak (Greek).
You can read the life of the saint in green, by click on the name.
THANK YOU, to all of you who have been able to contribute towards the support of the monastery. These difficult times of economic hardship have impacted the monastery, and those of you who have been able to donate, have been our lifeline. May God bless you for your generosity, and kindness.With love in Christ,
Abbot Tryphon
Ephesians 2:11-13
Brought Near by His Blood
11Therefore remember that you, once Gentiles in the flesh—who are called Uncircumcision by what is called the Circumcision made in the flesh by hands— 12that at that time you were without Christ, being aliens from the commonwealth of Israel and strangers from the covenants of promise, having no hope and without God in the world. 13But now in Christ Jesus you who once were far off have been brought near by the blood of Christ.
Luke 13:18-29
The Parable of the Mustard Seed
18Then He said, "What is the kingdom of God like? And to what shall I compare it? 19It is like a mustard seed, which a man took and put in his garden; and it grew and became a large tree, and the birds of the air nested in its branches."
The Parable of the Leaven
20And again He said, "To what shall I liken the kingdom of God? 21It is like leaven, which a woman took and hid in three measures of meal till it was all leavened."
The Narrow Way
22And He went through the cities and villages, teaching, and journeying toward Jerusalem. 23Then one said to Him, "Lord, are there few who are saved?"
And He said to them, 24"Strive to enter through the narrow gate, for many, I say to you, will seek to enter and will not be able. 25When once the Master of the house has risen up and shut the door, and you begin to stand outside and knock at the door, saying, 'Lord, Lord, open for us,' and He will answer and say to you, 'I do not know you, where you are from,' 26then you will begin to say, 'We ate and drank in Your presence, and You taught in our streets.' 27But He will say, 'I tell you I do not know you, where you are from. Depart from Me, all you workers of iniquity.' 28There will be weeping and gnashing of teeth, when you see Abraham and Isaac and Jacob and all the prophets in the kingdom of God, and yourselves thrust out. 29They will come from the east and the west, from the north and the south, and sit down in the kingdom of God.