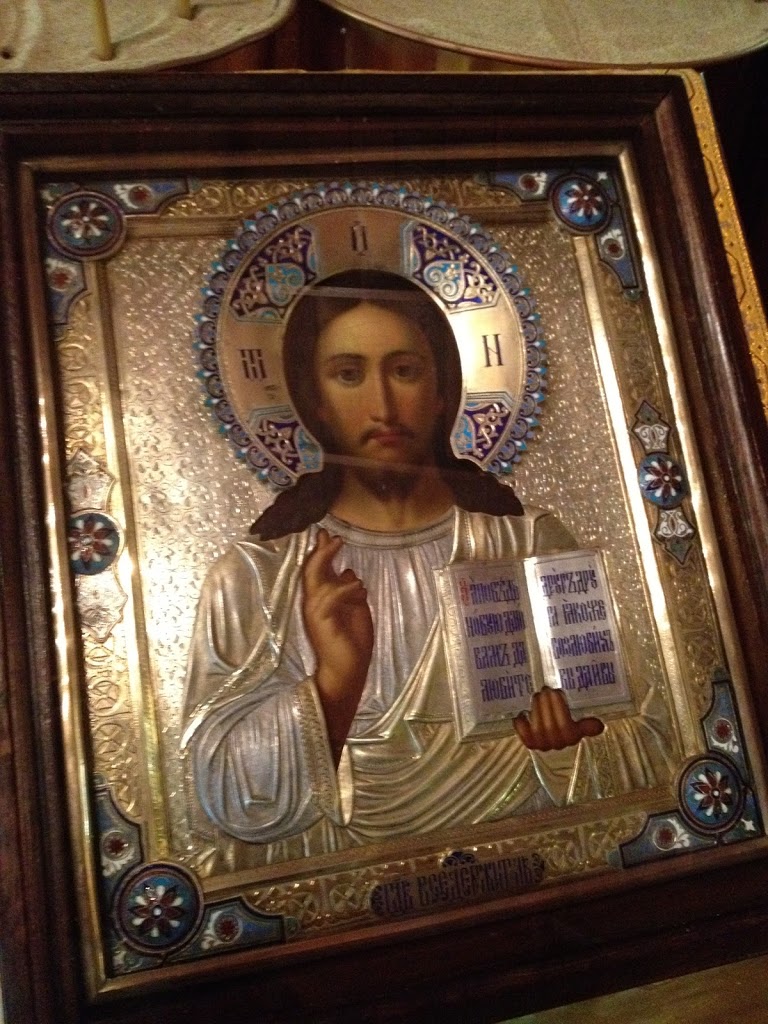 Taste the Presence of Christ Beside You
We all need a good dose of silent prayer each and every day. Finding that perfect place in your home that can become your cave, or prayer closet, will afford you that sacred space wherein you can go deep into the heart and connect with God. That place wherein you can close off your family, your worries, your job, your distractions, and go deep into your heart wherein you will find the peace that comes from Christ.
The Jesus Prayer is the perfect prayer, for it is a prayer of adoration and praise, and a prayer that proclaims that Jesus is Lord and, as God, can grant mercy upon you. The simple prayer which invokes the Holy Name of Jesus can transform your life, and take you into the very Heart of God. This prayer is known as the Prayer of the Heart for the very reason that it is of the heart.
Lord Jesus Christ, Son of God, have mercy on me a sinner. Said with the aid of a Prayer Rope (thus bringing your body into the action of the prayer), this prayer accomplishes Saint Paul's admonition that we should "pray always". It is a prayer that takes you out of yourself and into communion with Christ. It is a prayer that can change your life because through this prayer you can taste the presence of Christ beside you.
Love in Christ,
Abbot Tryphon
Sunday December 23, 2012
29th Sunday after Pentecost. Tone four.
Nativity (St. Philip's Fast). Fish Allowed
Martyrs Menas the Melodius, Hermogenes, and Eugraphus of Alexandria (310).
St. Ioasaph, bishop of Belgorod (1754).
New Hieromartyr Jacob and Alexander priests, Hieromartyr Eugraph and his son (1918).
New Hieromartyrs Anatolius, Alexander, Eugine, Constantine, Nicholas priests and with them Martyrs Peter, Michael, Dorotheus, Laurentius, Gregory and Virgin-martyrs Alexandra and Tatiana, New Hieromartyr Michael priest, New Hieromartyr Sergius (1937).
Virgin-martyr Eudocia (after 1937).
New Hieromartyrs Nicholas and Alexis priests (1938).
Virgin-martyrs Anna and Tatiana confessors (1948).
Virgin-martyr Thecla confessor (1954).
Venerable Anna confessor (1958).
Martyr Gemellus of Paphlagonia (361).
Venerable Thomas of Bithynia (10th c.).
Blessed John, king of Serbia (1503), and his parents Stephen (1468) and Angelina Brancovich (16th c.).
Hieromartyr Theotecnus (Greek).
Martyr Marianus (Greek).
Martyr Eugene (Greek).
You can read the life of the saint in green, by click on the name.
THANK YOU, to all of you who have been able to contribute towards the support of the monastery. These difficult times of economic hardship have impacted the monastery, and those of you who have been able to donate, have been our lifeline. May God bless you for your generosity, and kindness.With love in Christ,
Abbot Tryphon
Colossians 3:12-16
Character of the New Man
12Therefore, as the elect of God, holy and beloved, put on tender mercies, kindness, humility, meekness, longsuffering; 13bearing with one another, and forgiving one another, if anyone has a complaint against another; even as Christ forgave you, so you also must do. 14But above all these things put on love, which is the bond of perfection. 15And let the peace of God rule in your hearts, to which also you were called in one body; and be thankful. 16Let the word of Christ dwell in you richly in all wisdom, teaching and admonishing one another in psalms and hymns and spiritual songs, singing with grace in your hearts to the Lord.
Luke 17:12-19
12Then as He entered a certain village, there met Him ten men who were lepers, who stood afar off. 13And they lifted up their voices and said, "Jesus, Master, have mercy on us!"
14So when He saw them, He said to them, "Go, show yourselves to the priests." And so it was that as they went, they were cleansed.
15And one of them, when he saw that he was healed, returned, and with a loud voice glorified God, 16and fell down on his face at His feet, giving Him thanks. And he was a Samaritan.
17So Jesus answered and said, "Were there not ten cleansed? But where are the nine? 18Were there not any found who returned to give glory to God except this foreigner?" 19And He said to him, "Arise, go your way. Your faith has made you well."