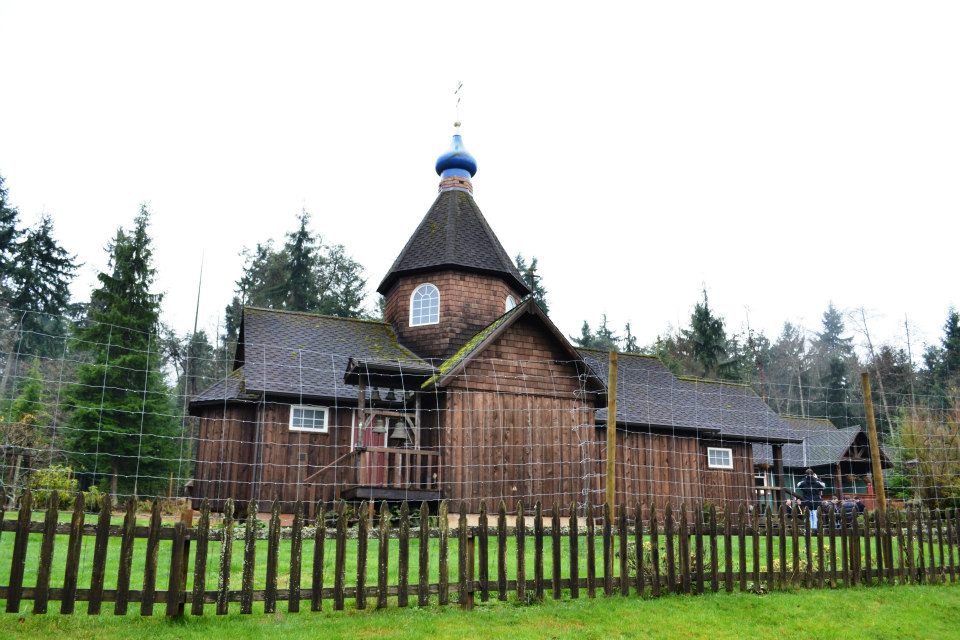 There is no Salvation outside
the Body of Christ
Orthodoxy is all about community. The fierce individualism found in much of what claims to be Christianity is in opposition to the Orthodox understanding of faith. The Church as the Body of Christ is where we are united in Christ, becoming part of community. The ancient Greek word Ecclesia literally means to be called into authentic community.
It is within the Church that our personal transformation is intimately connected with the interaction we have with others and runs side by side with our fellow believers. Ecclesia in modern usage refers to the Church and her role as a spiritual hospital, a place wherein we receive the healing that comes from Christ.
This truth is demonstrated by the fact that we are called by the scriptures to be at peace with our brethren before receiving the Holy Mysteries. We are asked to forgive others as we would be forgiven. We are even called upon by Christ to love our enemies.
Our Christian faith can not be lived in a vacuum. Our personal transformation requires working out our salvation within community. Even the confession of our sins takes place within this community, for each time we sin, we sin against the whole of the Body of Christ.
With love in Christ,
Abbot Tryphon
Monday December 31, 2012
31st Week after Pentecost. Tone five.
Nativity (St. Philip's Fast). By Monastic Charter: Food without Oil
Martyr Sebastian at Rome and his companions: Martyrs Nicostratus, Zoe, Castorius, Tranquillinus, Marcellinus, Mark, Claudius, Symphorian, Victorinus, Tiburtius, and Castulus (287).
Martyr Victor (1936).
New Hieromartyr Thaddeus (Uspensky), archbishop of Tver (1937).
New Hieromartyrs Nicholas archbishop of Velikoustiuzh, James, John, Vladimir, and Nicholas priests (1937).
New Hieromartyr Sergius deacon and Virgin-martyr Vera (1942).
Venerable Sebastian, abbot of Poshekhonye Monastery (Vologda) (1500).
Glorification (1694) of Righteous Simeon, wonderworker of Verkhoturye (1642).
St. Modestus I, archbishop of Jerusalem (4th c.).
Venerable Florus, bishop of Amisus (7th c.).
Venerable Michael the Confessor at Constantinople (845).
Martyr Eubotius at Cyzicus (318).
Venerable Winnibald, abbot and missionary of England and Heidenheim (Germany) (761) (Celtic & British).
Hieromartyr Zaccheus the Deacon and St. Alpheus the Reader of Caesarea (Greek).
St. Gatianus, first bishop of Tours (3rd c.).
St. Sophia the Wonderworker (Greek).
You can read the life of the saint in green, by click on the name.
THANK YOU, to all of you who have been able to contribute towards the support of the monastery. These difficult times of economic hardship have impacted the monastery, and those of you who have been able to donate, have been our lifeline. May God bless you for your generosity, and kindness.With love in Christ,
Abbot Tryphon
Hebrews 11:17-23
The Faith of the Patriarchs
17By faith Abraham, when he was tested, offered up Isaac, and he who had received the promises offered up his only begotten son, 18of whom it was said, "In Isaac your seed shall be called," 19concluding that God was able to raise him up, even from the dead, from which he also received him in a figurative sense.
20By faith Isaac blessed Jacob and Esau concerning things to come.
21By faith Jacob, when he was dying, blessed each of the sons of Joseph, and worshiped, leaning on the top of his staff.
22By faith Joseph, when he was dying, made mention of the departure of the children of Israel, and gave instructions concerning his bones.
The Faith of Moses
23By faith Moses, when he was born, was hidden three months by his parents, because they saw he was a beautiful child; and they were not afraid of the king's command.
Hebrews 11:27-31
27By faith he forsook Egypt, not fearing the wrath of the king; for he endured as seeing Him who is invisible. 28By faith he kept the Passover and the sprinkling of blood, lest he who destroyed the firstborn should touch them.
29By faith they passed through the Red Sea as by dry land, whereas the Egyptians, attempting to do so, were drowned.
By Faith They Overcame
30By faith the walls of Jericho fell down after they were encircled for seven days. 31By faith the harlot Rahab did not perish with those who did not believe, when she had received the spies with peace.
Mark 9:42-10:1
Jesus Warns of Offenses
42"But whoever causes one of these little ones who believe in Me to stumble, it would be better for him if a millstone were hung around his neck, and he were thrown into the sea. 43If your hand causes you to sin, cut it off. It is better for you to enter into life maimed, rather than having two hands, to go to hell, into the fire that shall never be quenched— 44where
'Their worm does not die
And the fire is not quenched.'
45And if your foot causes you to sin, cut it off. It is better for you to enter life lame, rather than having two feet, to be cast into hell, into the fire that shall never be quenched— 46where
'Their worm does not die,
And the fire is not quenched.'
47And if your eye causes you to sin, pluck it out. It is better for you to enter the kingdom of God with one eye, rather than having two eyes, to be cast into hell fire— 48where
'Their worm does not die
And the fire is not quenched.'
Tasteless Salt Is Worthless
49"For everyone will be seasoned with fire, and every sacrifice will be seasoned with salt. 50Salt is good, but if the salt loses its flavor, how will you season it? Have salt in yourselves, and have peace with one another."
Marriage and Divorce
10 Then He arose from there and came to the region of Judea by the other side of the Jordan. And multitudes gathered to Him again, and as He was accustomed, He taught them again.