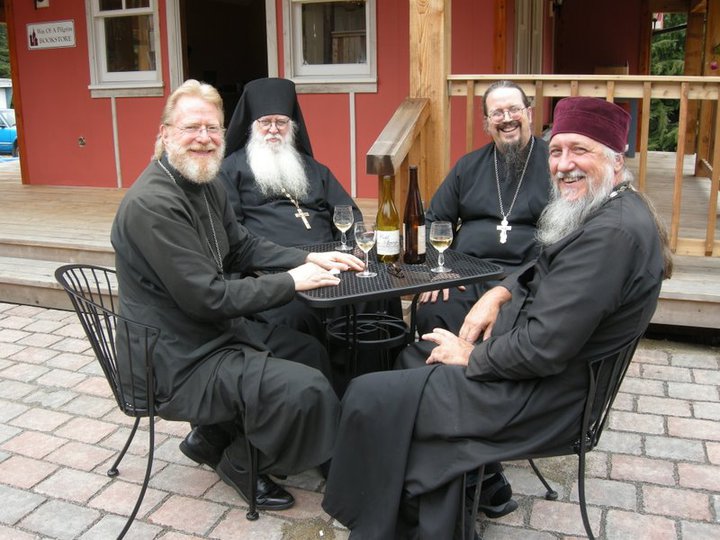 Saints of the Day
Hieromartyr Zenobius and his sister Zenobia of Aegae in Cilicia. Martyr Eutropia of Alexandria. MartyrAnastasia of Thessalonica (same as Anastasia the Roman). Apostles Tertius, Mark, Justus and Artemas of the Seventy Hieromartyr Marcian, Bishop of Syracuse. Martyrs Alexander, Cronion, Julian, Macarius and 13 companions at Alexandria. MartyrDometius of Phrygia. St. Stephen Miliutin, his brother St. Dragutin (Theoctistus in monasticism), and their mother St. Helen, of Serbia. (Greek Calendar Apostle Cleopas and Patriarch Joseph of Constantinople. Martyr Manuel.)
Quote of the Day
"…you should venerate icons of the saints, for the saints have been crucified with the Lord; and you should make the sign of the cross upon your person before doing so, bringing to mind their communion in the sufferings of Christ. In the same way you should venerate their holy shrines and any relics of their bones; for God's grace is not sundered from these things, even as the divinity was not sundered from Christ's venerable body at the time of His life-quickening death. By doing this and by glorifying those who glorified God – for through their actions they showed themselves to be perfect in their love for God – you too will be glorified together with them by God, and with David you will chant: 'I have held Thy friends in high honour, O Lord' (Ps. 139:17 LXX)."
St. Gregory Palamas
Photo of the Day
Friendship in Christ.
Scripture Readings for the Day
2 Thessalonians 3:6-18
Warning Against Idleness6 But we command you, brethren, in the name of our Lord Jesus Christ, that you withdraw from every brother who walks disorderly and not according to the tradition which he received from us. 7 For you yourselves know how you ought to follow us, for we were not disorderly among you; 8 nor did we eat anyone's bread free of charge, but worked with labor and toil night and day, that we might not be a burden to any of you, 9 not because we do not have authority, but to make ourselves an example of how you should follow us.
10 For even when we were with you, we commanded you this: If anyone will not work, neither shall he eat. 11 For we hear that there are some who walk among you in a disorderly manner, not working at all, but are busybodies. 12 Now those who are such we command and exhort through our Lord Jesus Christ that they work in quietness and eat their own bread.
13 But as for you, brethren, do not grow weary in doing good. 14 And if anyone does not obey our word in this epistle, note that person and do not keep company with him, that he may be ashamed. 15 Yet do not count him as an enemy, but admonish him as a brother.
Benediction
16 Now may the Lord of peace Himself give you peace always in every way. The Lord be with you all.
17 The salutation of Paul with my own hand, which is a sign in every epistle; so I write.
18 The grace of our Lord Jesus Christ be with you all. Amen.
Luke 11:23-26
23 He who is not with Me is against Me, and he who does not gather with Me scatters.
An Unclean Spirit Returns
24 "When an unclean spirit goes out of a man, he goes through dry places, seeking rest; and finding none, he says, 'I will return to my house from which I came.' 25 And when he comes, he finds it swept and put in order. 26 Then he goes and takes with him seven other spirits more wicked than himself, and they enter and dwell there; and the last state of that man is worse than the first."
We thank all of you who have been donating to the Monastery through PayPal. Your generosity is greatly appreciated. Some of you have pledged, again through PayPal, an automatic monthly donation. Please, know how grateful we are for your help, during these very lean times.
With love in Christ,
Abbot Tryphon