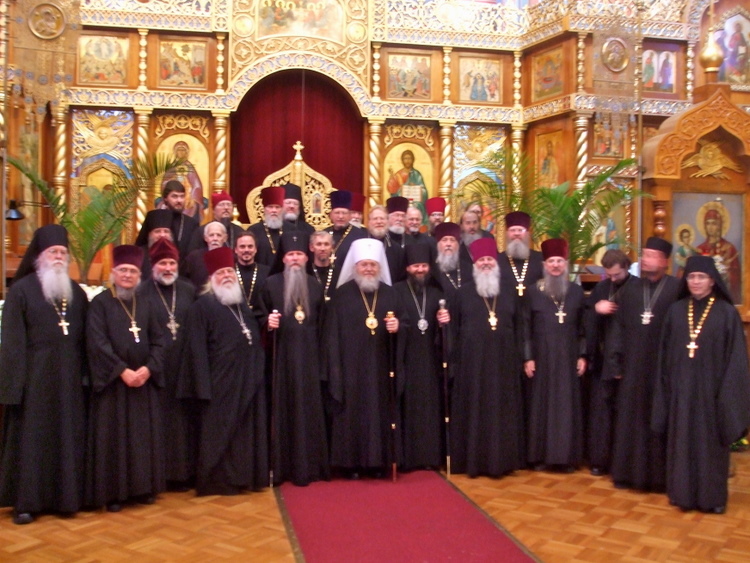 Assembled Bishops and Clergy
Feast of the Holy Virgin, Joy of All Who Sorrow
Many Years to His Eminence, Archbishop Kyrill, and the clergy and members of Holy Virgin Cathedral, on this, the Patronal Feast of their Cathedral Parish!
Saints of the Day
Martyr Arethas and those with him, including Martyr Syncletica and her two daughters. Blessed Elesbaan, king of Ethiopia. St. Athanasius, Patriarch of Constantinople. St. Arethas, recluse of the Pskov Caves. St. Sisoes, Schemamonk of the Kiev Caves. St. Theophilus the Silent of the Kiev Caves. St. Senoch, abbot of Tours (Gaul). New-Martyr Bishop Lawrence of Balakin (1918). Icon of the Most Holy Theotokos The Joy of All Who Sorrow. ) Repose of Blessed Elder Zosimas (Verkhovsky) (1833)
Quote of the Day
"From the holy no man takes joy away…"
Saint Cyril of Alexandria
"Christian Hope: the Promised Joy"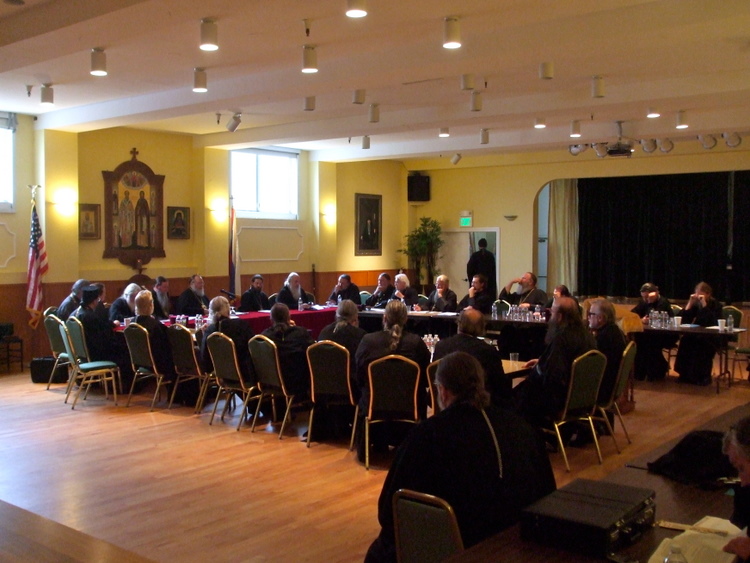 Assembled Clergy
Photo of the Day
The assembly of bishops and clergy, Diocesan Pastoral Conference, Holy Virgin "Joy of All Who Sorrow" Cathedral, San Francisco.
Scripture Readings for the Day
Philippians 2:5-11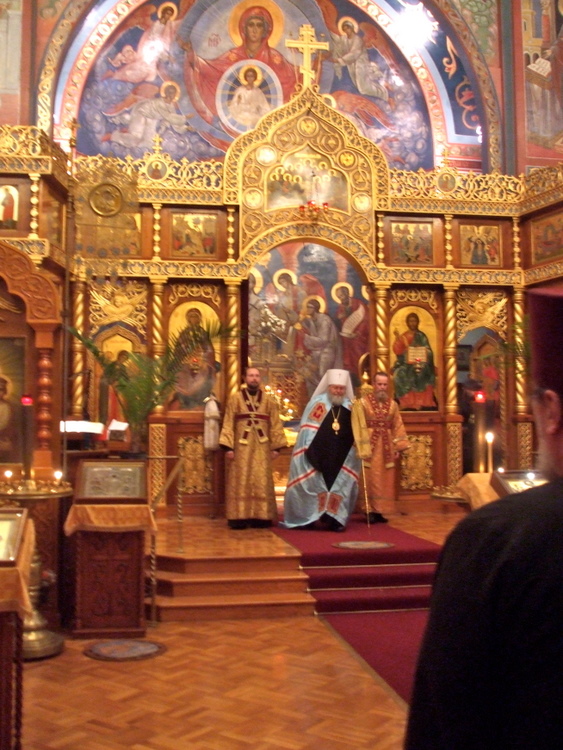 Metropolitan Hilarion
The Humbled and Exalted Christ5 Let this mind be in you which was also in Christ Jesus, 6 who, being in the form of God, did not consider it robbery to be equal with God, 7 but made Himself of no reputation, taking the form of a bondservant, and coming in the likeness of men. 8 And being found in appearance as a man, He humbled Himself and became obedient to the point of death, even the death of the cross. 9 Therefore God also has highly exalted Him and given Him the name which is above every name, 10 that at the name of Jesus every knee should bow, of those in heaven, and of those on earth, and of those under the earth, 11 and that every tongue should confess that Jesus Christ is Lord, to the glory of God the Father.
Luke 10:38-42
Mary and Martha Worship and Serve38 Now it happened as they went that He entered a certain village; and a certain woman named Martha welcomed Him into her house. 39 And she had a sister called Mary, who also sat at Jesus' feet and heard His word. 40 But Martha was distracted with much serving, and she approached Him and said, "Lord, do You not care that my sister has left me to serve alone? Therefore tell her to help me."
41 And Jesus answered and said to her, "Martha, Martha, you are worried and troubled about many things. 42 But one thing is needed, and Mary has chosen that good part, which will not be taken away from her."
Luke 11:27-28
Keeping the Word27 And it happened, as He spoke these things, that a certain woman from the crowd raised her voice and said to Him, "Blessed is the womb that bore You, and the breasts which nursed You!"
28 But He said, "More than that, blessed are those who hear the word of God and keep it!"