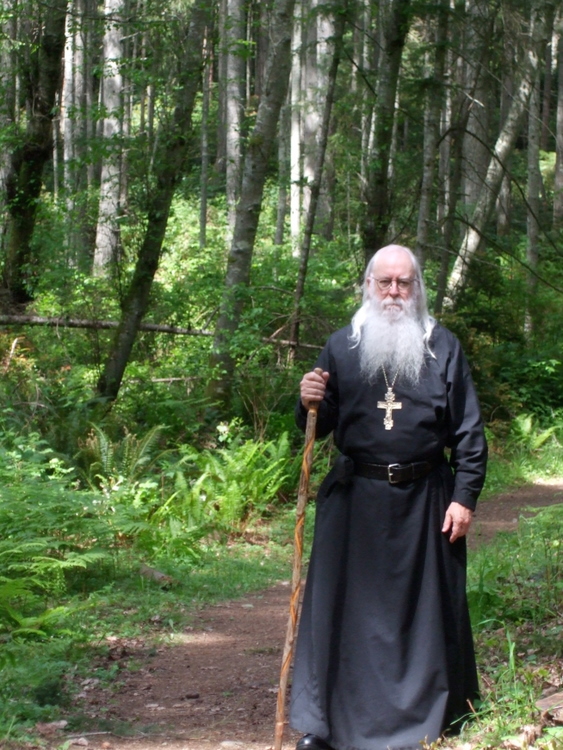 Abbot Tryphon
Saints of the Day
Martyr Callistratus and his company (49 Martyrs). St. Sabbatius, Wonderworker of Solovki. Apostles Mark, Aristarchus and Zenas of the Seventy. Martyr Epicharis of Rome. St. Ignatius, abbot in Asia Minor. New-Martyr Aquilina of Thessalonica. (Greek Calendar: Martyr Fortunatus and Hieromartyr Philemon. Martyr Gaiana. 25 Martyrs drowned in the sea.) Repose of Schemamonk Archippus of Glinsk Hermitage (1896).
Quote of the Day
"Virtues exist in us also by nature, and the soul has affinity with them not by education, but by nature herself. We do not need lessons to hate illness, but by ourselves we repel what afflicts us, the soul has no need of a master to teach us to avoid vice. Now all vice is a sickness of the soul as virtue is its health. Thus those have defined health well who have called it a regularity in the discharge of natural functions; a definition that can be applied without fear to the good condition of the soul. Thus, without having need of lessons, the soul can attain by herself to what is fit and conformable to nature."
St. Basil the Great
Photo of the Day
Abbot Tryphon, hiking on one of his favorite trails.
Scripture Readings for the Day
Galatians 2:16-20
16 knowing that a man is not justified by the works of the law but by faith in Jesus Christ, even we have believed in Christ Jesus, that we might be justified by faith in Christ and not by the works of the law; for by the works of the law no flesh shall be justified.
17 "But if, while we seek to be justified by Christ, we ourselves also are found sinners, is18 For if I build again those things which I destroyed, I make myself a transgressor. 19 For I through the law died to the law that I might live to God. 20 I have been crucified with Christ; it is no longer I who live, but Christ lives in me; and the life which I now live in the flesh I live by faith in the Son of God, who loved me and gave Himself for me. Christ therefore a minister of sin? Certainly not!
Luke 7:11-16
Jesus Raises the Son of the Widow of Nain
11 Now it happened, the day after, that He went into a city called Nain; and many of His disciples went with Him, and a large crowd. 12 And when He came near the gate of the city, behold, a dead man was being carried out, the only son of his mother; and she was a widow. And a large crowd from the city was with her. 13 When the Lord saw her, He had compassion on her and said to her, "Do not weep." 14 Then He came and touched the open coffin, and those who carried him stood still. And He said, "Young man, I say to you, arise." 15 So he who was dead sat up and began to speak. And He presented him to his mother.
16 Then fear came upon all, and they glorified God, saying, "A great prophet has risen up among us"; and, "God has visited His people."