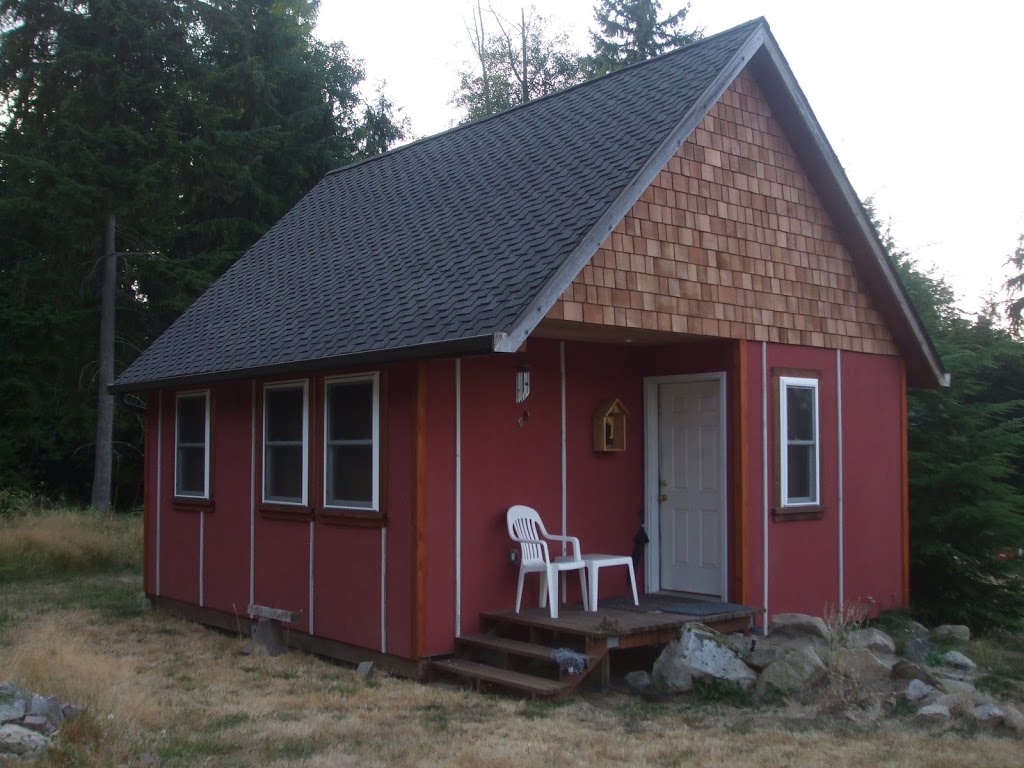 Saints of the Day
Afterfeast of the Dormition. Martyr Myron of Cyzicus. Martyrs Straton, Philip, Eutychian and Cyprian of Nicomedia. Martyrs Thyrsus, Leucius and Coronatus, with others at Caesarea in Bithynia. Martyrs Paul and his sister Juliana of Syria. Martyr Patroclus of Troyes. St. Alypius the Iconographer of the Kiev Caves. St. Philip, monk of Yankov (Vologda). New-Martyr Demetrius of Samarina in Epirus. Blessed Theodoretus, Enlightener of the Laps (Solovki). Icon of the Most Holy Theotokos of Armatia. Repose of Schemamonk Onuphrius of Valaam (1912).
Quote of the Day
"A God who does not deify man; such a God can have no interest for us, whether He exists or not. I believe that this goes far to explain the wave of atheism in the West, as well as the building of science and philosophy on an atheistic foundation." Archimandrite George (Capsanis)
Photo of the Day
The Abbot's cell.
Support the Monastery:Visit either my blog, or the monastery's website, and log on to PayPal.
http://www.morningoffering.blogspot.com/
http://www.vashonmonks.com
Scripture Readings for the Day
Galatians 2:11-16
No Return to the Law11 Now when Peter had come to Antioch, I withstood him to his face, because he was to be blamed; 12 for before certain men came from James, he would eat with the Gentiles; but when they came, he withdrew and separated himself, fearing those who were of the circumcision. 13 And the rest of the Jews also played the hypocrite with him, so that even Barnabas was carried away with their hypocrisy.
14 But when I saw that they were not straightforward about the truth of the gospel, I said to Peter before them all, "If you, being a Jew, live in the manner of Gentiles and not as the Jews, why do you compel Gentiles to live as Jews? 15 We who are Jews by nature, and not sinners of the Gentiles, 16 knowing that a man is not justified by the works of the law but by faith in Jesus Christ, even we have believed in Christ Jesus, that we might be justified by faith in Christ and not by the works of the law; for by the works of the law no flesh shall be justified.
Mark 5:24-23
24 So Jesus went with him, and a great multitude followed Him and thronged Him.
25 Now a certain woman had a flow of blood for twelve years, 26 and had suffered many things from many physicians. She had spent all that she had and was no better, but rather grew worse. 27 When she heard about Jesus, she came behind Him in the crowd and touched His garment. 28 For she said, "If only I may touch His clothes, I shall be made well."
29 Immediately the fountain of her blood was dried up, and she felt in her body that she was healed of the affliction. 30 And Jesus, immediately knowing in Himself that power had gone out of Him, turned around in the crowd and said, "Who touched My clothes?"
31 But His disciples said to Him, "You see the multitude thronging You, and You say, 'Who touched Me?'"
32 And He looked around to see her who had done this thing. 33 But the woman, fearing and trembling, knowing what had happened to her, came and fell down before Him and told Him the whole truth. 34 And He said to her, "Daughter, your faith has made you well. Go in peace, and be healed of your affliction."