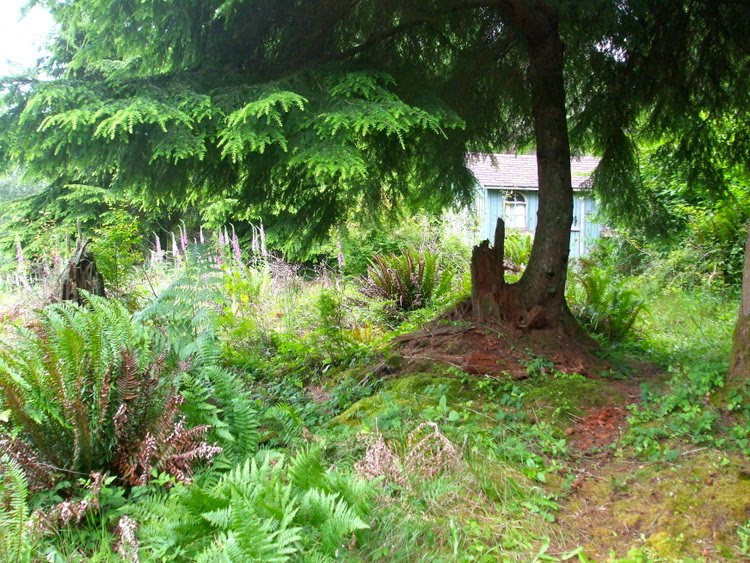 Glory to Jesus Christ! Glory to Him forever!
Saints of the Day
June 6 / 19. PENTECOST St. Bessarion the Wonderworker of Egypt. St. Hilarion the New, abbot of the Dalmatian Monastery. Virgin Martyrs Archelais, Thecla, and Susanna, beheaded at Salerno. St. Paisius, abbot of Uglich. St. Jonah, abbot of Klimetzk. St. Jonah, Bishop of Perm. Opening of the Relics of St. Barlaam, abbot of Khutyn (Novgorod). (Greek Calendar: Five virgins of Caesarea in Palestine: Martha, Mary, Cyria, Valeria, and Marcia. St. Attalus the Wonderworker. Martyr Gelasius. St. Photius, monk.)
Photo of the Day
A monk's cell.
Quote of the Day
"We reckon to achieve peace of soul and to take a straight road to it, yet we never come to the point of accusing ourselves. This is true, isn't it? If a man were to discipline himself in a thousand ways and not take this road, he would never stop troubling others or being troubled by them, and he would waste all his labors. How much joy, how much peace of soul would a man not have wherever he went, as Abba Poemen says, if he was one who habitually accused himself? For if anything happened to him, some punishment, a dishonor, or any kind of trouble, he would accept it as if he deserved it and would never be put to confusion. That man would have complete freedom from care."
Abba Dorotheos of Gaza "On Self-Accusation" (Discourses and Sayings)
Video of the Day:
http://www.youtube.com/watch?v=tirUy13Q_L8

Scripture Readings for the Day:
Romans 8:11-17
11 But if the Spirit of Him who raised Jesus from the dead dwells in you, He who raised Christ from the dead will also give life to your mortal bodies through His Spirit who dwells in you.
Sonship Through the Spirit
12 Therefore, brethren, we are debtors—not to the flesh, to live according to the flesh. 13 For if you live according to the flesh you will die; but if by the Spirit you put to death the deeds of the body, you will live. 14 For as many as are led by the Spirit of God, these are sons of God. 15 For you did not receive the spirit of bondage again to fear, but you received the Spirit of adoption by whom we cry out, "Abba, Father." 16 The Spirit Himself bears witness with our spirit that we are children of God, 17 and if children, then heirs—heirs of God and joint heirs with Christ, if indeed we suffer with Him, that we may also be glorified together.
Matthew 8:14-23
Peter's Mother-in-Law Healed
14 Now when Jesus had come into Peter's house, He saw his wife's mother lying sick with a fever. 15 So He touched her hand, and the fever left her. And she arose and served them.
Many Healed in the Evening
16 When evening had come, they brought to Him many who were demon-possessed. And He cast out the spirits with a word, and healed all who were sick, 17 that it might be fulfilled which was spoken by Isaiah the prophet, saying:
"He Himself took our infirmities
And bore our sicknesses."
The Cost of Discipleship
18 And when Jesus saw great multitudes about Him, He gave a command to depart to the other side. 19 Then a certain scribe came and said to Him, "Teacher, I will follow You wherever You go."
20 And Jesus said to him, "Foxes have holes and birds of the air have nests, but the Son of Man has nowhere to lay His head."
21 Then another of His disciples said to Him, "Lord, let me first go and bury my father."
22 But Jesus said to him, "Follow Me, and let the dead bury their own dead."
Wind and Wave Obey Jesus
23 Now when He got into a boat, His disciples followed Him.