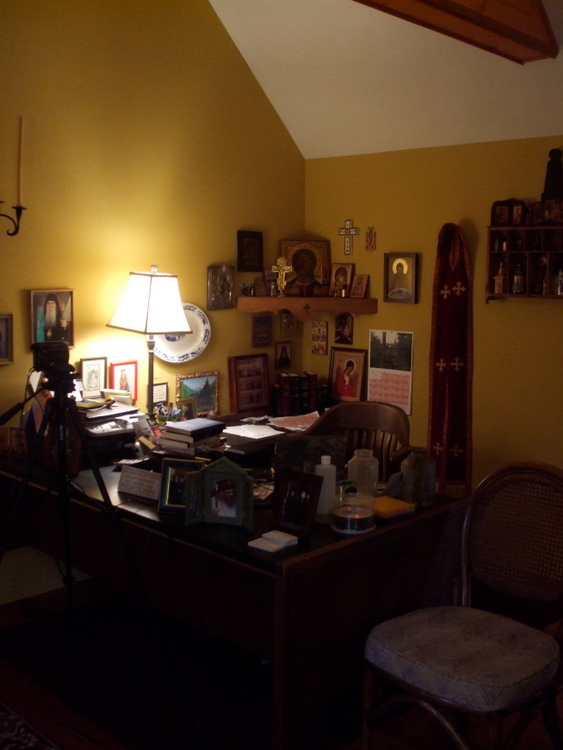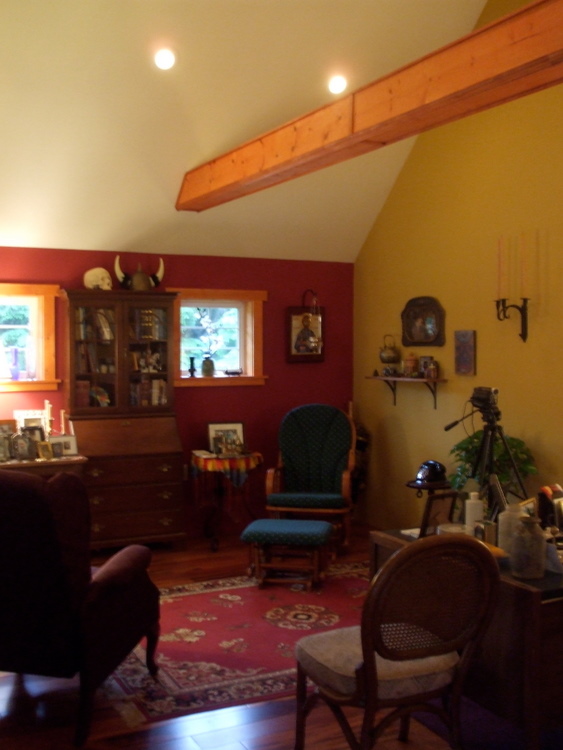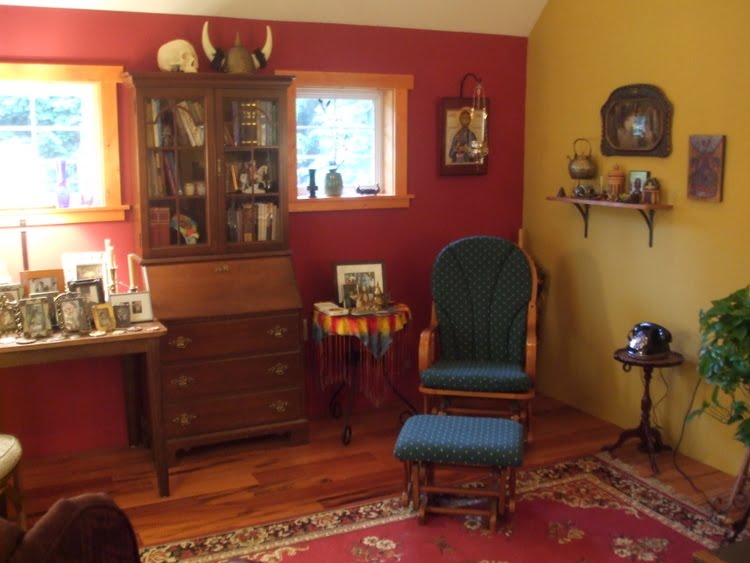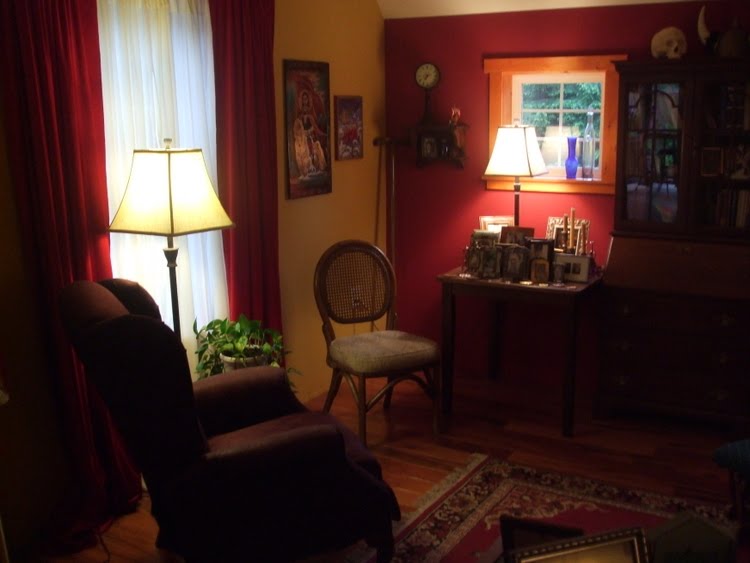 Glory to Jesus Christ! Glory to Him forever!
Saints of the Day
June 8 / 21. Translation of the Relics of Great-Martyr Theodore Stratelates [II Tim 2:1-10; Matt 10:16-22]. St. Ephraim, Patriarch of Antioch. St. Zosimas, monk of Phoenicia (Syria). St. Atre (Athre) of Nitria in Egypt. St. Naucratius, abbot of the Studion. St. Theodore, Bishop of Rostov and Suzdal. New-Martyr Theophanes at Constantinople. Finding of the relics of Saints Basil and Constantine, princes of Yaroslavl. St. Theophilus of Luga and Omutch, disciple of St. Arsenius of Konevits (Valaam). New Heiromartyrs Barlaam (1942) and his brother Herman (1937). (Greek Calendar: Martyr Callopia. St. Melania, nun. Martyr Nicander. Martyr Mark.)
Photo of the Day
Abbot Tryphon's office.
Quote of the Day
"Just as the value of the physician's advice is seen only when his directions have been carefully carried out, so also is it with spiritual teaching; where it can be seen whether its counsels and directions, given for the right ordering of our way of life and for the perfection of those that obey them, have been wisely and profitably observed from the results which follow…"
St. Basil the Great "Against the Angry" (The Sunday Sermons of the Great Fathers)
Scripture Readings for the Day
Romans 12:4-5
4 For as we have many members in one body, but all the members do not have the same function, 5 so we, being many, are one body in Christ, and individually members of one another.
Romans 12:15-21
15 Rejoice with those who rejoice, and weep with those who weep. 16 Be of the same mind toward one another. Do not set your mind on high things, but associate with the humble. Do not be wise in your own opinion.
17 Repay no one evil for evil. Have regard for good things in the sight of all men. 18 If it is possible, as much as depends on you, live peaceably with all men. 19 Beloved, do not avenge yourselves, but rather give place to wrath; for it is written, "Vengeance is Mine, I will repay," says the Lord. 20 Therefore
"If your enemy is hungry, feed him;
If he is thirsty, give him a drink;
For in so doing you will heap coals of fire on his head."
21 Do not be overcome by evil, but overcome evil with good.
Matthew 12:9-13
Healing on the Sabbath9 Now when He had departed from there, He went into their synagogue. 10 And behold, there was a man who had a withered hand. And they asked Him, saying, "Is it lawful to heal on the Sabbath?"—that they might accuse Him.
11 Then He said to them, "What man is there among you who has one sheep, and if it falls into a pit on the Sabbath, will not lay hold of it and lift it out? 12 Of how much more value then is a man than a sheep? Therefore it is lawful to do good on the Sabbath." 13 Then He said to the man, "Stretch out your hand." And he stretched it out, and it was restored as whole as the other.