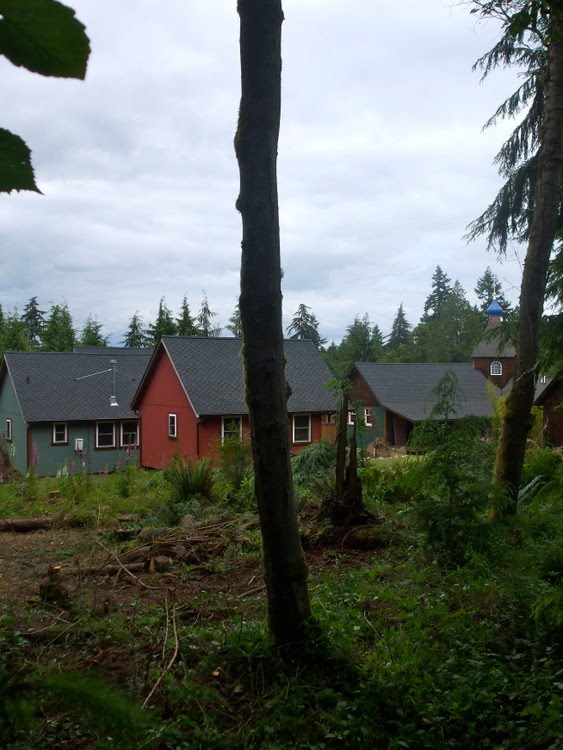 Living the evangelical life of Orthodox monasticism in witness to the salvific truth of the Gospels of Our Lord, God, and Saviour, Jesus Christ.
Glory to Jesus Christ! Glory to Him forever!
Saints of the Day
June 5 / 18. Hieromartyr Dorotheus, Bishop of Tyre. Repose of St. Theodore Yaroslavich, older brother of St. Alexander Nevsky. Martyrs Marcian, Nicander, Hyperechius, Apollonius, Leonides, Arius, Gorgias, Selenias, Irenius, and Pambo, of Egypt. St. Theodore the wonderworker, hermit of the Jordan. St. Anubius, confessor and anchorite of Egypt. Blessed Constantine, Metropolitan of Kiev. Blessed Igor-George, tonsured Gabriel, Great Prince of Chernigov and Kiev. St. Abba Dorotheus of Palestine. St. Peter, monk of Serbia. Finding of the relics of Saints Bassian and Jonah, monks of Pertomsk (Solovki). St. Basil, Bishop of Ryazan. New-Martyr Mark of Smyrna, who suffered in Chios. St. Illidius, Bishop of Clermont (Gaul). (Greek Calendar: Martyr Christopher of Rome. Martyr Conon of Rome.)
Photo of the Day
The monastic compound from the southwest.
Quote of the Day
"…if a person who has sinned against God continues to grieve over his sins, they will be justly regarded as unintentional, and along with those who have not sinned he will journey without stumbling on the path leading to eternal life."
St. Gregory Palamas
Scripture Readings for the Day
Romans 11:25-36
25 For I do not desire, brethren, that you should be ignorant of this mystery, lest you should be wise in your own opinion, that blindness in part has happened to Israel until the fullness of the Gentiles has come in. 26 And so all Israel will be saved, as it is written:
"The Deliverer will come out of Zion,
And He will turn away ungodliness from Jacob;
27 For this is My covenant with them,
When I take away their sins."
28 Concerning the gospel they are enemies for your sake, but concerning the election they are beloved for the sake of the fathers. 29 For the gifts and the calling of God are irrevocable. 30 For as you were once disobedient to God, yet have now obtained mercy through their disobedience, 31 even so these also have now been disobedient, that through the mercy shown you they also may obtain mercy. 32 For God has committed them all to disobedience, that He might have mercy on all.
33 Oh, the depth of the riches both of the wisdom and knowledge of God! How unsearchable are His judgments and His ways past finding out!
34 "For who has known the mind of the LORD?
Or who has become His counselor?"
35 "Or who has first given to Him
And it shall be repaid to him?"
36 For of Him and through Him and to Him are all things, to whom be glory forever. Amen.
Matthew 12:1-8
Jesus Is Lord of the Sabbath
1 At that time Jesus went through the grainfields on the Sabbath. And His disciples were hungry, and began to pluck heads of grain and to eat. 2 And when the Pharisees saw it, they said to Him, "Look, Your disciples are doing what is not lawful to do on the Sabbath!"
3 But He said to them, "Have you not read what David did when he was hungry, he and those who were with him: 4 how he entered the house of God and ate the showbread which was not lawful for him to eat, nor for those who were with him, but only for the priests? 5 Or have you not read in the law that on the Sabbath the priests in the temple profane the Sabbath, and are blameless? 6 Yet I say to you that in this place there is One greater than the temple. 7 But if you had known what this means, 'I desire mercy and not sacrifice,' you would not have condemned the guiltless. 8 For the Son of Man is Lord even of the Sabbath.