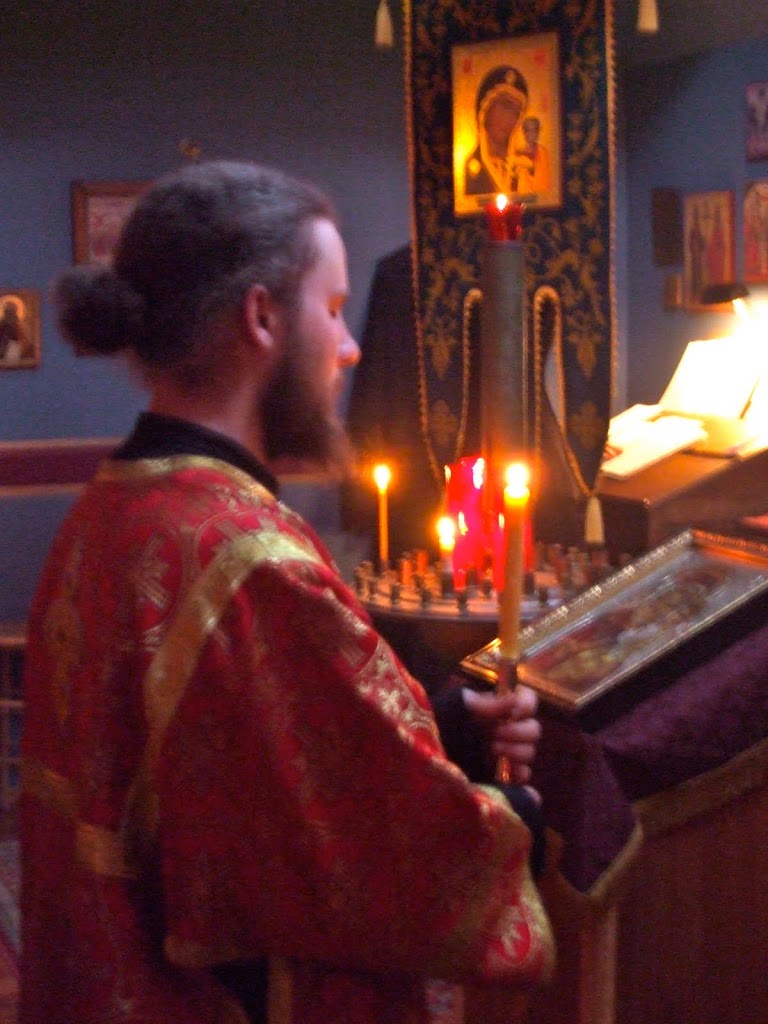 Living the evangelical life of Orthodox monasticism in witness to the salvific truth of the Gospels of Our Lord, God, and Saviour, Jesus Christ.
Glory to Jesus Christ! Glory to Him forever!
Great and Holy Friday
Saints of the Day:
March 20 / April 2. The Holy Fathers slain at the Monastery of St. Sabbas: Saints John, Sergius, Patrick, and others. St. Nicetas the Confessor, Archbishop Apollonias in Bithynia. Martyr Photina (Svetlana) the Samaritan woman. Seven Virgin Martyrs of Amisus (Samsun): Alexandra, Claudia, Euphrasia, Matrona, Juliana, Euphemia, and Theodosia. Suffering of St. Euphrosynus of Blue-Jay Lake. New-Martyr Myron of Crete. (Greek Calendar: Martyrs Rodion, Aquila the Eparch, Longinus, and Emmanuel.)
Photo of the Day
(click for enlargement) Quote of the Day
"Now the man that has been instructed in the divine mysteries is surely aware that the life that bears a likeness to the divine is completely in accord with human nature. The life of the senses, however, which is transacted by the operation of our sense faculties, is bestowed upon our nature that the perception of the sense phenomena might lead the soul to the knowledge of the invisible, as the book of Wisdom says: 'By the grandeur of the beauty of creatures we may by analogy see the Creature of all things' (Wis. 13:5). But man, in his lack of wisdom, does not penetrate the phenomena to see what is truly to be admired, and admires instead what he sees."
St. Gregory of Nyssa
Scripture Readings for the Day
There are no Scripture readings prescribed for the faithful, on Great and Holy Friday. This is the day we should all be in our temples, corporately hearing the Word of God, and preparing for the Resurrection of Our Lord, God, and Saviour, Jesus Christ.