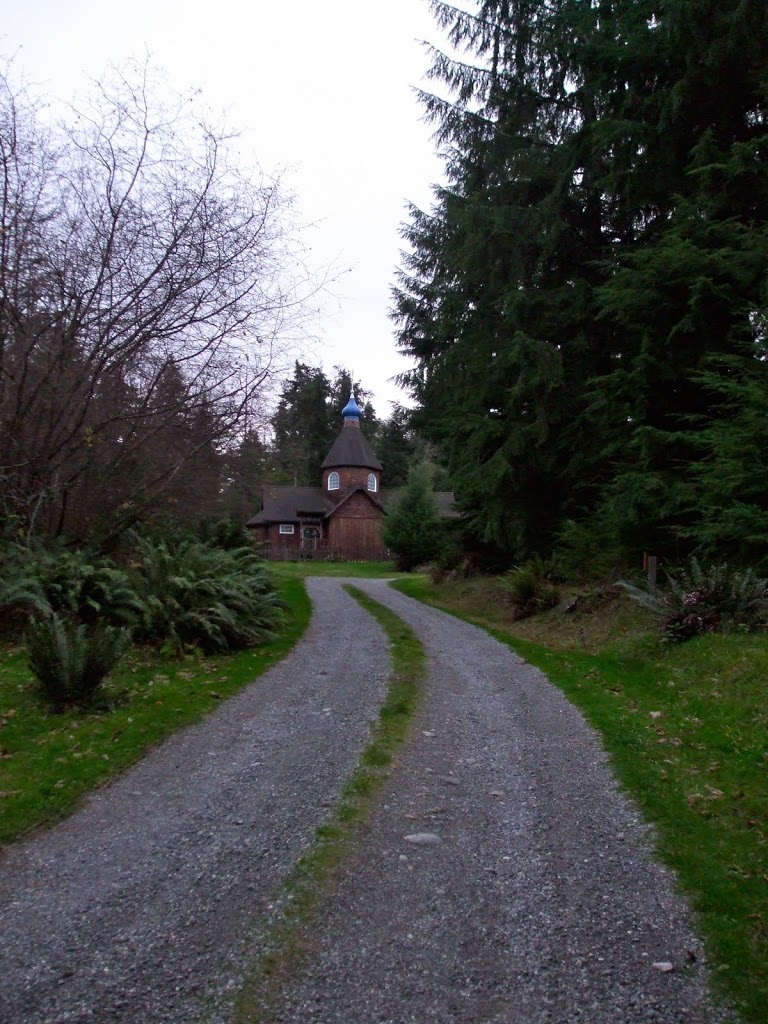 Glory to Jesus Christ! Glory to Him forever!
Happy New Year!
Saints of the Day:
December 19 / January 1. Martyr Boniface at Tarsus in Cilicia, and Righteous Aglae (Aglaida) of Rome. Martyrs Elias, Probus andAres, in Cilicia. Martyrs Polyeuctus at Caesarea in Cappadocia, and Timothy the deacon in Mauretania. St. Boniface the Merciful,Bishop of Ferentino. St. Gregory, Archbishop of Omirits. St. Elias of Murom, Wonderworker of the Kiev Caves. Martyrs Hermylusand Phocas. Hieromartyr Capito, Bishop of Cherson. (Greek Calendar: Martyrs Eutyches and Thessalonica and with them 200 menand 70 women. Martyr Tryphon.) Repose of Priest-martyr Hermogenes, founder of Kirensk and Albazin Monasteries in Siberia(1690).
Photo of the Day
(.)
Video of the Day:
"…let us receive the body of the Crucified One: and let us apply our eyes and lips and brows and partake of the divine coal, in order that the fire of longing, that is in us, with the additional heat derived from the coal may utterly consume our sins and illumine our hearts and that we may be inflamed and deified by the participation in the divine fire. Isaiah saw the coal (Is. 6:6). But coal is not plain wood but wood united with fire: in like manner also the bread of communion is not plain bread but bread united with divinity."
St. John of Damascus
Scripture Readings for the Day
Hebrews 11:8
Faithful Abraham
8 By faith Abraham obeyed when he was called to go out to the place which he would receive as an inheritance. And he went out, not knowing where he was going.
Hebrews 11:11-16
11 By faith Sarah herself also received strength to conceive seed, and she bore a child when she was past the age, because she judged Him faithful who had promised. 12 Therefore from one man, and him as good as dead, were born as many as the stars of the sky in multitude—innumerable as the sand which is by the seashore.
The Heavenly Hope
13 These all died in faith, not having received the promises, but having seen them afar off were assured of them, embraced them and confessed that they were strangers and pilgrims on the earth. 14 For those who say such things declare plainly that they seek a homeland. 15 And truly if they had called to mind that country from which they had come out, they would have had opportunity to return. 16 But now they desire a better, that is, a heavenly country. Therefore God is not ashamed to be called their God, for He has prepared a city for them.
Mark 9:33-41
Who Is the Greatest?
33 Then He came to Capernaum. And when He was in the house He asked them, "What was it you disputed among yourselves on the road?" 34 But they kept silent, for on the road they had disputed among themselves who would be the greatest. 35 And He sat down, called the twelve, and said to them, "If anyone desires to be first, he shall be last of all and servant of all." 36 Then He took a little child and set him in the midst of them. And when He had taken him in His arms, He said to them, 37 "Whoever receives one of these little children in My name receives Me; and whoever receives Me, receives not Me but Him who sent Me."
Jesus Forbids Sectarianism
38 Now John answered Him, saying, "Teacher, we saw someone who does not follow us casting out demons in Your name, and we forbade him because he does not follow us."
39 But Jesus said, "Do not forbid him, for no one who works a miracle in My name can soon afterward speak evil of Me. 40 For he who is not against us is on our side. 41 For whoever gives you a cup of water to drink in My name, because you belong to Christ, assuredly, I say to you, he will by no means lose his reward.