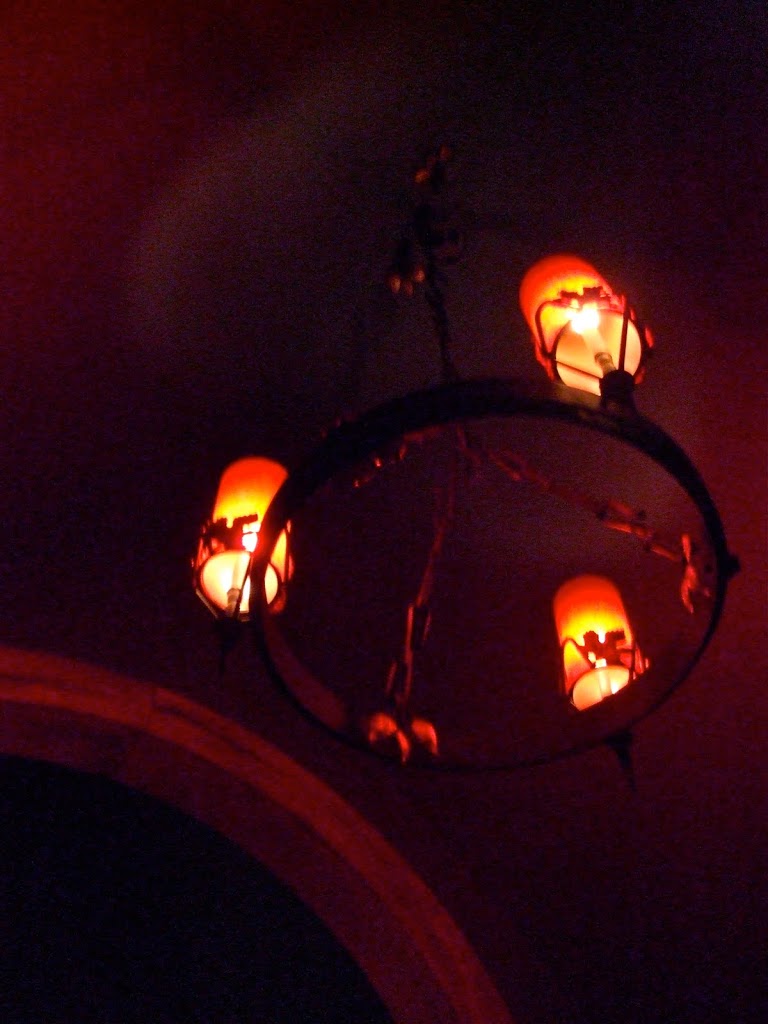 Glory to Jesus Christ! Glory to Him forever!
Saints of the Day
December 3 / 16. Prophet Zephaniah (Sophonias). St. Sabbas, abbot of Zvenigorod, disciple of St. Sergius of Radonezh. St.Theodulus, eparch of Constantinople. St. John the Silent of St. Sabbas' Monastery. Hieromartyr Theodore, Archbishop ofAlexandria. New Hieromartyr Gabriel, Bishop of Ganos. New-Martyr Angelos of Chios. St. Nicetius, Bishop of Lyons (Gaul). (GreekCalendar: Martyrs Agapius, Seleucus and Mamas.) Repose of King Magnus II of Sweden (Gregory in schema) of Valaam (1371)and Archimandrite Theophanes of Novoezersk Monastery (1832).
Photo of the Day
Quote of the Day
"So it is with the soul; first it must cut off all its old tendencies and bad habits."
Dorotheos of Gaza
Scripture Readings for the Day
2 Timothy 4:9-22
The Abandoned Apostle
9 Be diligent to come to me quickly; 10 for Demas has forsaken me, having loved this present world, and has departed for Thessalonica—Crescens for Galatia, Titus for Dalmatia. 11 Only Luke is with me. Get Mark and bring him with you, for he is useful to me for ministry. 12 And Tychicus I have sent to Ephesus. 13 Bring the cloak that I left with Carpus at Troas when you come—and the books, especially the parchments.
14 Alexander the coppersmith did me much harm. May the Lord repay him according to his works. 15 You also must beware of him, for he has greatly resisted our words.
16 At my first defense no one stood with me, but all forsook me. May it not be charged against them.
The Lord Is Faithful
17 But the Lord stood with me and strengthened me, so that the message might be preached fully through me, and that all the Gentiles might hear. Also I was delivered out of the mouth of the lion. 18 And the Lord will deliver me from every evil work and preserve me for His heavenly kingdom. To Him be glory forever and ever. Amen!
Come Before Winter
19 Greet Prisca and Aquila, and the household of Onesiphorus. 20 Erastus stayed in Corinth, but Trophimus I have left in Miletus sick.
21 Do your utmost to come before winter.
Eubulus greets you, as well as Pudens, Linus, Claudia, and all the brethren.
Farewell
22 The Lord Jesus Christ be with your spirit. Grace be with you. Amen.
Luke 20:1-8
Jesus' Authority Questioned
1 Now it happened on one of those days, as He taught the people in the temple and preached the gospel, that the chief priests and the scribes, together with the elders, confronted Him 2 and spoke to Him, saying, "Tell us, by what authority are You doing these things? Or who is he who gave You this authority?"
3 But He answered and said to them, "I also will ask you one thing, and answer Me: 4 The baptism of John—was it from heaven or from men?"
5 And they reasoned among themselves, saying, "If we say, 'From heaven,' He will say, 'Why then did you not believe him?' 6 But if we say, 'From men,' all the people will stone us, for they are persuaded that John was a prophet." 7 So they answered that they did not know where it was from.
8 And Jesus said to them, "Neither will I tell you by what authority I do these things."