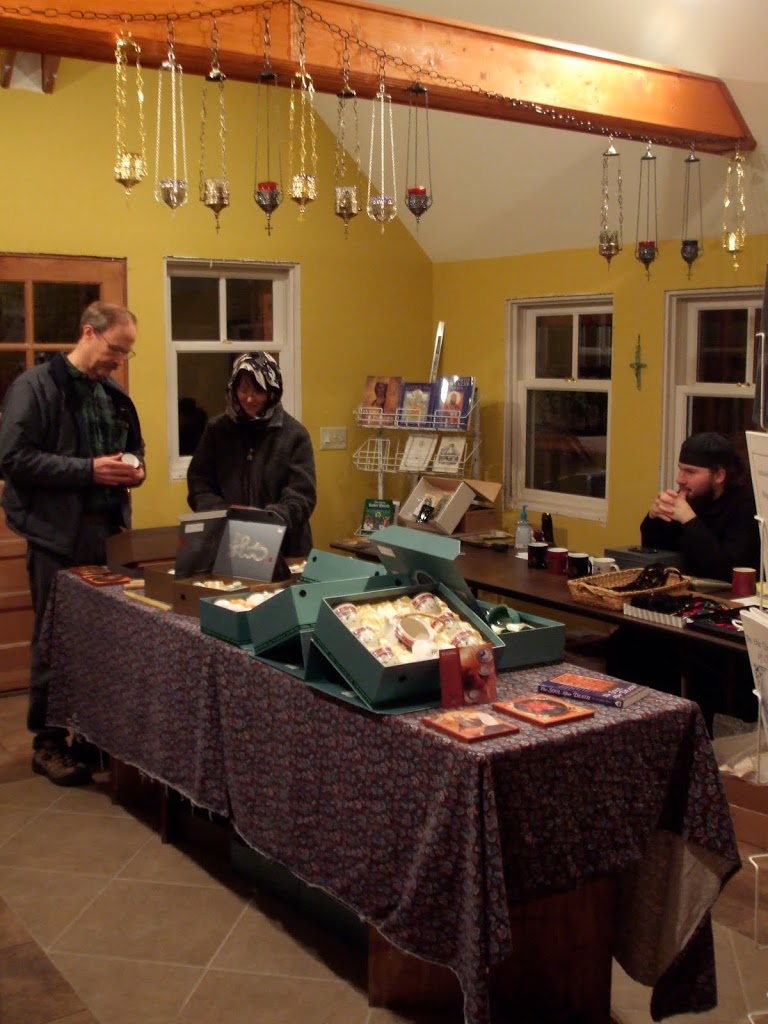 Glory to Jesus Christ! Glory to Him forever!
Saints of the Day
December 2 / 15. Prophet Habbakuk (Abbacum). St. Athanasius the Resurrected, recluse of the Kiev Caves, whose relics are inthe Near Caves. Saints John, Heraclemon, Andrew, and Theophilus of Egypt (also 12 June). Martyr Myrope of Chios. St. Cyril ofPhileotes in Greece. St. Jesse (Ise), Bishop of Tsilkansk in Georgia. St. Stephen-Urosh, king of Serbia. St. Solomon, Archbishopof Ephesus. St. Athanasius, recluse of the Kiev Caves whose relics are in the Far Caves. (Greek Calendar: Martyr Abibus the New.St. Ioannicius of Devich, monk.)
Photo of the Day
Way of a Pilgrim Bookstore, Vashon Island. Quote of the Day
"One must always expect clouds to hide the sun sometimes."   Tito Colliander
"Way of the Ascetics"
Scripture Readings for the Day
2 Timothy 3:16-17
16 All Scripture is given by inspiration of God, and is profitable for doctrine, for reproof, for correction, for instruction in righteousness, 17 that the man of God may be complete, thoroughly equipped for every good work.
2 Timothy 4:1-4
Preach the Word
1 I charge you therefore before God and the Lord Jesus Christ, who will judge the living and the dead at His appearing and His kingdom: 2 Preach the word! Be ready in season and out of season. Convince, rebuke, exhort, with all longsuffering and teaching. 3 For the time will come when they will not endure sound doctrine, but according to their own desires, because they have itching ears, they will heap up for themselves teachers; 4 and they will turn their ears away from the truth, and be turned aside to fables.
Luke 19:45-48
Jesus Cleanses the Temple
45 Then He went into the temple and began to drive out those who bought and sold in it, 46 saying to them, "It is written, 'My house is a house of prayer,' but you have made it a 'den of thieves.'"
47 And He was teaching daily in the temple. But the chief priests, the scribes, and the leaders of the people sought to destroy Him, 48 and were unable to do anything; for all the people were very attentive to hear Him.