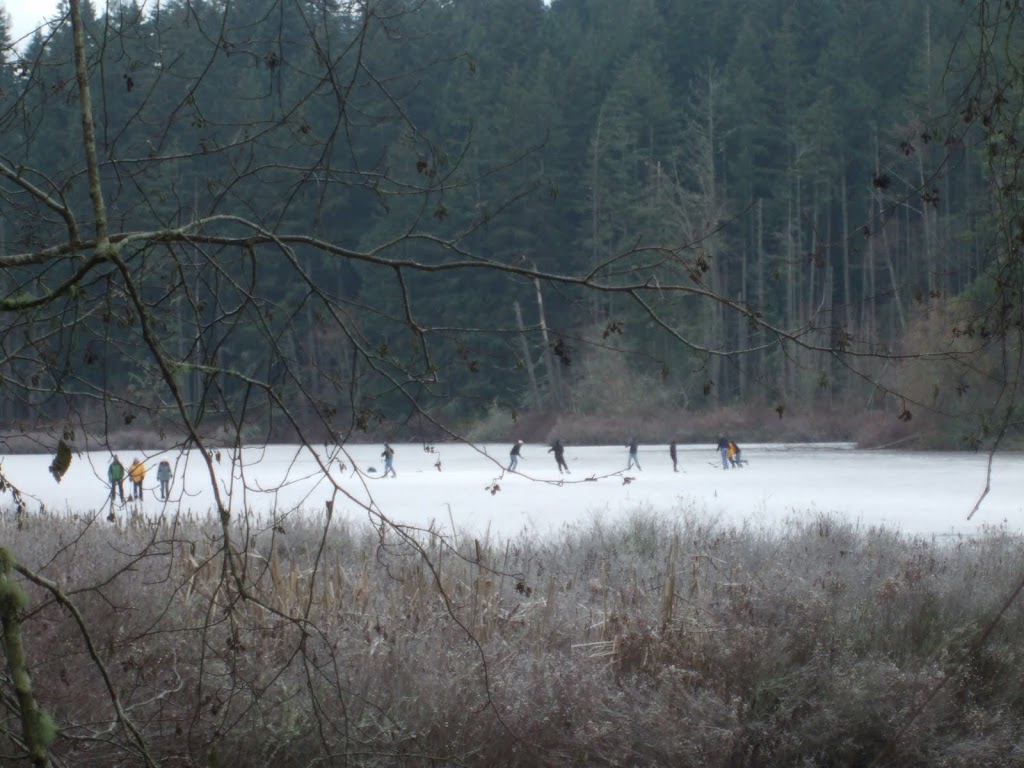 Glory to Jesus Christ! Glory to Him forever!
Saints of the Day
December 1 / 14. Prophet Nahum. Martyr Ananias of Persia. Righteous Philaret the Merciful of Amnia in Asia Minor. St. Ioanniciusof Devich (Serbia). (Greek Calendar: St. Onesimus, Archbishop of Ephesus. Saints Ananias and Solochonus, Archbishops.Ephesus. St. Anthony the New of Chios, monk.)
Photo of the Day
Vashon Island's, Fisher Pond, iced over in the winter cold.
Thought for the Day
"Every tribulation that we accept patiently is good and profitable; but if we do not accept it patiently, it drives us away from God and serves no useful purpose."
St. Peter of Damascus
Scripture Readings for the Day
2 Timothy 2:20-26
20 But in a great house there are not only vessels of gold and silver, but also of wood and clay, some for honor and some for dishonor. 21 Therefore if anyone cleanses himself from the latter, he will be a vessel for honor, sanctified and useful for the Master, prepared for every good work. 22 Flee also youthful lusts; but pursue righteousness, faith, love, peace with those who call on the Lord out of a pure heart. 23 But avoid foolish and ignorant disputes, knowing that they generate strife. 24 And a servant of the Lord must not quarrel but be gentle to all, able to teach, patient, 25 in humility correcting those who are in opposition, if God perhaps will grant them repentance, so that they may know the truth, 26 and that they may come to their senses and escape the snare of the devil, having been taken captive by him to do his will.
Luke 19:37-44
37 Then, as He was now drawing near the descent of the Mount of Olives, the whole multitude of the disciples began to rejoice and praise God with a loud voice for all the mighty works they had seen, 38 saying:
"'Blessed is the King who comes in the name of the LORD!'
Peace in heaven and glory in the highest!"
39 And some of the Pharisees called to Him from the crowd, "Teacher, rebuke Your disciples."
40 But He answered and said to them, "I tell you that if these should keep silent, the stones would immediately cry out."
Jesus Weeps over Jerusalem
41 Now as He drew near, He saw the city and wept over it, 42 saying, "If you had known, even you, especially in this your day, the things that make for your peace! But now they are hidden from your eyes. 43 For days will come upon you when your enemies will build an embankment around you, surround you and close you in on every side, 44 and level you, and your children within you, to the ground; and they will not leave in you one stone upon another, because you did not know the time of your visitation."