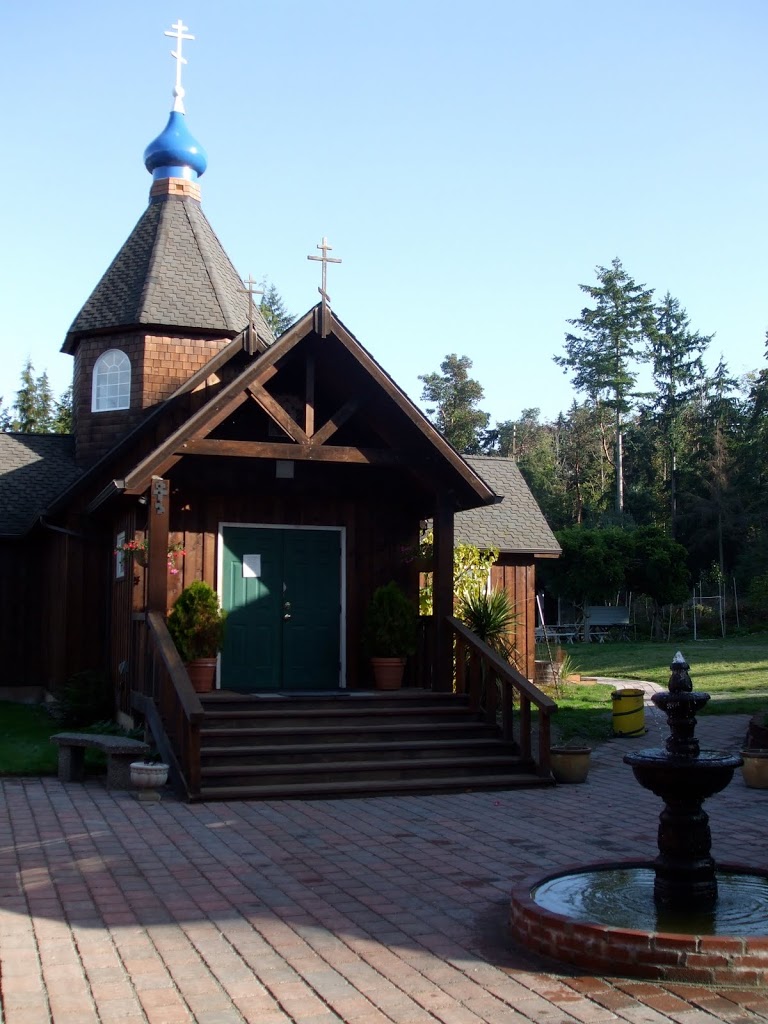 Glory to Jesus Christ! Glory to Him forever!
Saints of the Day
November 29 / December 12. Martyr Paramon and 370 Martyrs in Bithynia. Martyr Philumenus of Ancyra, and with him MartyrsValerian and Phaedrus. St. Acacius of Sinai who is mentioned in The Ladder. St. Nectarius the Obedient of the Kiev Caves. St.Dionysius, Bishop of Corinth. St. Pitirim of Egypt, disciple of St. Anthony the Great. Hieromartyr Abibus, Bishop of Nekressi in Georgia. (Greek Calendar: St. Nicholas, Archbishop of Thessalonica. Hieromartyr John of Persia. St. Urban of Macedonia, Bishop St. Pancosmius, monk.) Repose of Blessed Abel the Prophet of Valaam (1831).
Photo of the Day
Our monastery's temple, on a cold winter day.
Quote of the Day
"A real man strives to be pious. Than man is pious who desires nothing alien to him. What is alien to man is everything created."
St. Antony the Great "Texts on Saintly Life"
Scripture Readings for the Day
Galatians 5:22-6:2
22 But the fruit of the Spirit is love, joy, peace, longsuffering, kindness, goodness, faithfulness, 23 gentleness, self-control. Against such there is no law. 24 And those who are Christ's have crucified the flesh with its passions and desires. 25 If we live in the Spirit, let us also walk in the Spirit. 26 Let us not become conceited, provoking one another, envying one another.
Galatians 6
Bear and Share the Burdens
1 Brethren, if a man is overtaken in any trespass, you who are spiritual restore such a one in a spirit of gentleness, considering yourself lest you also be tempted. 2 Bear one another's burdens, and so fulfill the law of Christ.
Luke 10:19-21
19 Behold, I give you the authority to trample on serpents and scorpions, and over all the power of the enemy, and nothing shall by any means hurt you. 20 Nevertheless do not rejoice in this, that the spirits are subject to you, but rather rejoice because your names are written in heaven."
Jesus Rejoices in the Spirit
21 In that hour Jesus rejoiced in the Spirit and said, "I thank You, Father, Lord of heaven and earth, that You have hidden these things from the wise and prudent and revealed them to babes. Even so, Father, for so it seemed good in Your sight.