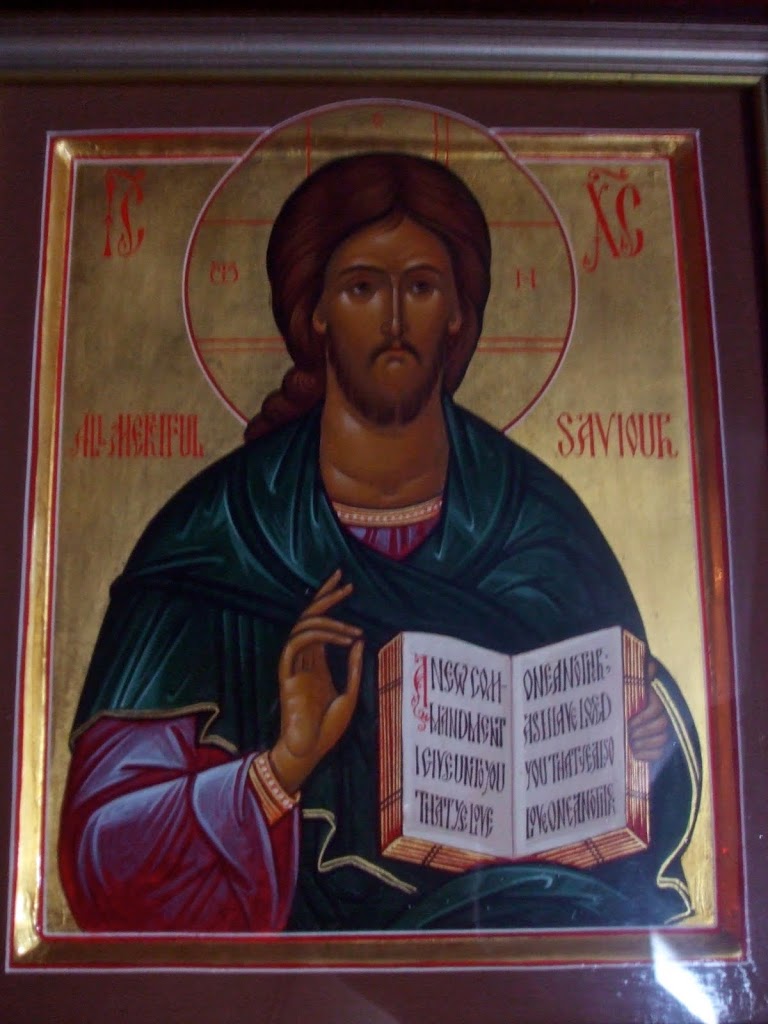 Glory to Jesus Christ! Glory to Him forever!
Saints of the Day
December 5 / 18. St Sabbas the Sanctified, Martyrs of Karyes, St.Nectarius of Bitola, Sts. Karyon and Zachariah
Photo of the Day
Quote of the Day
"What we gain by fasting is not so great
as the damage done by anger; nor is the
profit from spiritual reading as great as
the harm done when we scorn or grieve a brother."
                  —-St. John Cassian
Scripture Readings for the Day
Titus 1:15-2:10
15 To the pure all things are pure, but to those who are defiled and unbelieving nothing is pure; but even their mind and conscience are defiled. 16 They profess to know God, but in works they deny Him, being abominable, disobedient, and disqualified for every good work.
Titus 2
Qualities of a Sound Church
1 But as for you, speak the things which are proper for sound doctrine: 2 that the older men be sober, reverent, temperate, sound in faith, in love, in patience; 3 the older women likewise, that they be reverent in behavior, not slanderers, not given to much wine, teachers of good things— 4 that they admonish the young women to love their husbands, to love their children, 5 to be discreet, chaste, homemakers, good, obedient to their own husbands, that the word of God may not be blasphemed.
6 Likewise, exhort the young men to be sober-minded, 7 in all things showing yourself to be a pattern of good works; in doctrine showing integrity, reverence, incorruptibility, 8 sound speech that cannot be condemned, that one who is an opponent may be ashamed, having nothing evil to say of you.
9 Exhort bondservants to be obedient to their own masters, to be well pleasing in all things, not answering back, 10 not pilfering, but showing all good fidelity, that they may adorn the doctrine of God our Savior in all things.
Luke 20:19-26
19 And the chief priests and the scribes that very hour sought to lay hands on Him, but they feared the people—for they knew He had spoken this parable against them.
The Pharisees: Is It Lawful to Pay Taxes to Caesar?
20 So they watched Him, and sent spies who pretended to be righteous, that they might seize on His words, in order to deliver Him to the power and the authority of the governor.
21 Then they asked Him, saying, "Teacher, we know that You say and teach rightly, and You do not show personal favoritism, but teach the way of God in truth: 22 Is it lawful for us to pay taxes to Caesar or not?"
23 But He perceived their craftiness, and said to them, "Why do you test Me? 24 Show Me a denarius. Whose image and inscription does it have?"
They answered and said, "Caesar's."
25 And He said to them, "Render therefore to Caesar the things that are Caesar's, and to God the things that are God's."
26 But they could not catch Him in His words in the presence of the people. And they marveled at His answer and kept silent.