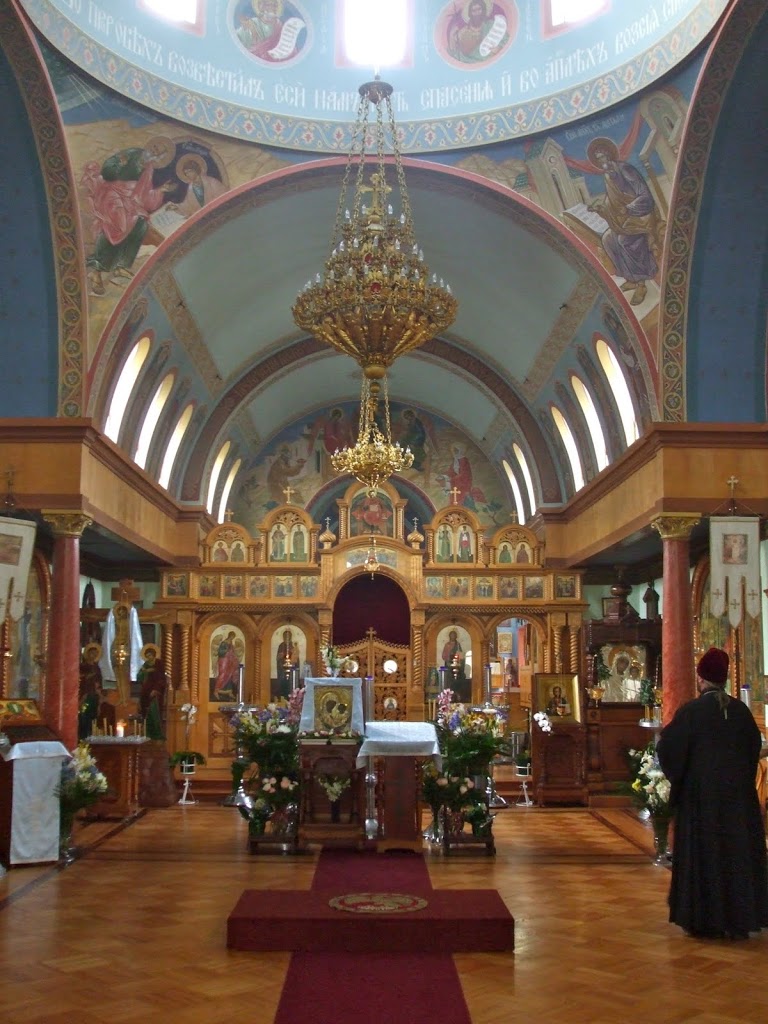 Glory to Jesus Christ! Glory to Him forever!
Saints of the Day
Holy Apostle James the Brother of the Lord. Translation of the Relics of Blessed James of Borovichi, Wonderworker of Novgorod. St. Ignatius, Patriarch of Constantinople. St. Nicephorus of Constantinople. St. Petronius, disciple of St. Pachomius the Great.
Photo of the Day
The Kazan Church of the Mother of God, San Francisco, California, taken on the occasion of the parish Patronal Feast.  (Click to enlarge.) Quote of the Day
"The Holy Spirit often visits us; but if He does not find rest how can He remain? He departs. Joy is in the hearts of those who are cleansed and who are able to maintain within themselves the grace of the Holy Spirit of the All-holy Trinity."
Elder Ieronymos of Aegina
Scripture Readings for the Day
Colossians 4:2-9
Christian Graces
2 Continue earnestly in prayer, being vigilant in it with thanksgiving; 3 meanwhile praying also for us, that God would open to us a door for the word, to speak the mystery of Christ, for which I am also in chains, 4 that I may make it manifest, as I ought to speak.
5 Walk in wisdom toward those who are outside, redeeming the time. 6 Let your speech always be with grace, seasoned with salt, that you may know how you ought to answer each one.
Final Greetings
7 Tychicus, a beloved brother, faithful minister, and fellow servant in the Lord, will tell you all the news about me. 8 I am sending him to you for this very purpose, that he may know your circumstances and comfort your hearts, 9 with Onesimus, a faithful and beloved brother, who is one of you. They will make known to you all things which are happening here.
Luke 9:49-56
Jesus Forbids Sectarianism
49 Now John answered and said, "Master, we saw someone casting out demons in Your name, and we forbade him because he does not follow with us."
50 But Jesus said to him, "Do not forbid him, for he who is not against us is on our side."
A Samaritan Village Rejects the Savior
51 Now it came to pass, when the time had come for Him to be received up, that He steadfastly set His face to go to Jerusalem, 52 and sent messengers before His face. And as they went, they entered a village of the Samaritans, to prepare for Him. 53 But they did not receive Him, because His face was set for the journey to Jerusalem. 54 And when His disciples James and John saw this, they said, "Lord, do You want us to command fire to come down from heaven and consume them, just as Elijah did?"
55 But He turned and rebuked them, and said, "You do not know what manner of spirit you are of. 56 For the Son of Man did not come to destroy men's lives but to save them."And they went to another village.