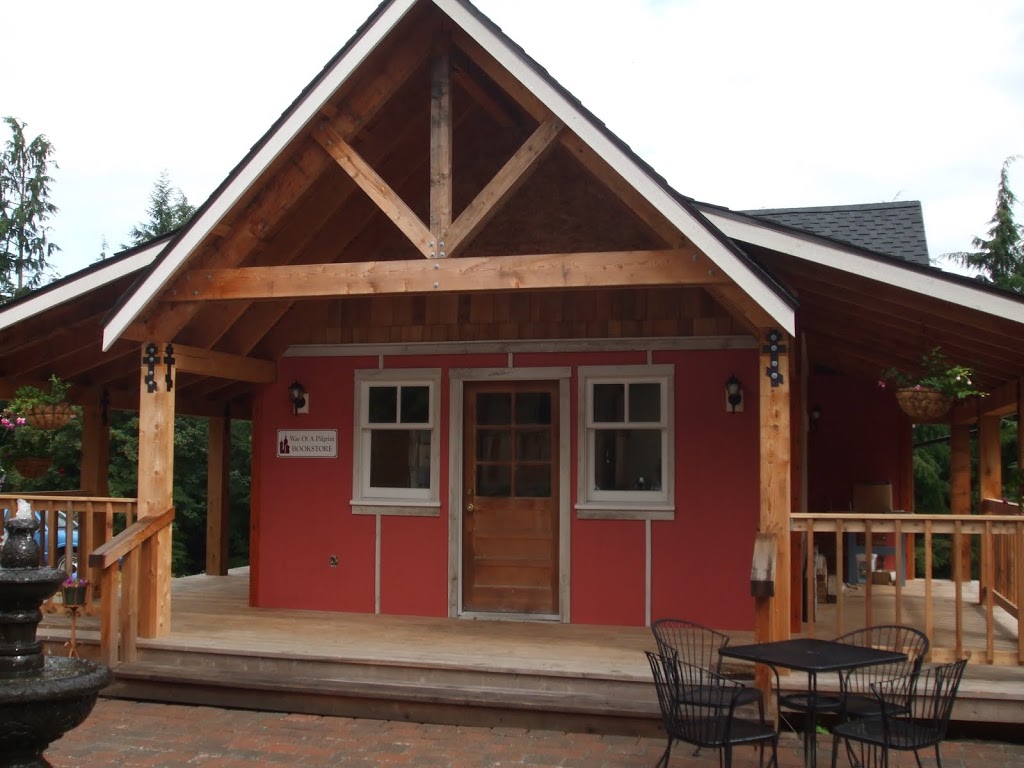 Glory to Jesus Christ! Glory to Him forever!
Saints of the Day
October31 / November 13. Apostles Stachys, Amplias, Urban, Narcissus, Apelles and Aristobulus of the Seventy. Martyr Epimachus of Alexandria. Saints Spyridon and Nicodemus the prosphora-bakers of the Kiev Caves. St. Maura of Constantinople St. Anatolius, recluse of the Kiev Caves. New-Martyr Nicholas of Chios. (Greek Calendar Martyrs Stephen, Barnabas, Trophimus,Dorymedon, Cosmas, Damian, Sabbas, Bassa, Abraham, and others with them. Martyr Gordian. Martyr Epimachus the Roman Martyrs Seleucius and Stratonica his wife, myrrh-gushers.)
Photo of the Day
The monastery's Way of a Pilgrim Bookstore. (Click to enlarge.) Quote of the Day
"You cannot destroy the passions on your own, but ask God, and He will destroy them, if this is profitable for you."
St. Anatoly of Optina
Scripture Readings for the Day
1 Thessalonians 2:14-19
14 For you, brethren, became imitators of the churches of God which are in Judea in Christ Jesus. For you also suffered the same things from your own countrymen, just as they did from the Judeans, 15 who killed both the Lord Jesus and their own prophets, and have persecuted us; and they do not please God and are contrary to all men, 16 forbidding us to speak to the Gentiles that they may be saved, so as always to fill up the measure of their sins; but wrath has come upon them to the uttermost.
Longing to See Them
17 But we, brethren, having been taken away from you for a short time in presence, not in heart, endeavored more eagerly to see your face with great desire. 18 Therefore we wanted to come to you—even I, Paul, time and again—but Satan hindered us. 19 For what is our hope, or joy, or crown of rejoicing? Is it not even you in the presence of our Lord Jesus Christ at His coming?
Luke 11:23-26
23 He who is not with Me is against Me, and he who does not gather with Me scatters.
An Unclean Spirit Returns
24 "When an unclean spirit goes out of a man, he goes through dry places, seeking rest; and finding none, he says, 'I will return to my house from which I came.' 25 And when he comes, he finds it swept and put in order. 26 Then he goes and takes with him seven other spirits more wicked than himself, and they enter and dwell there; and the last state of that man is worse than the first."