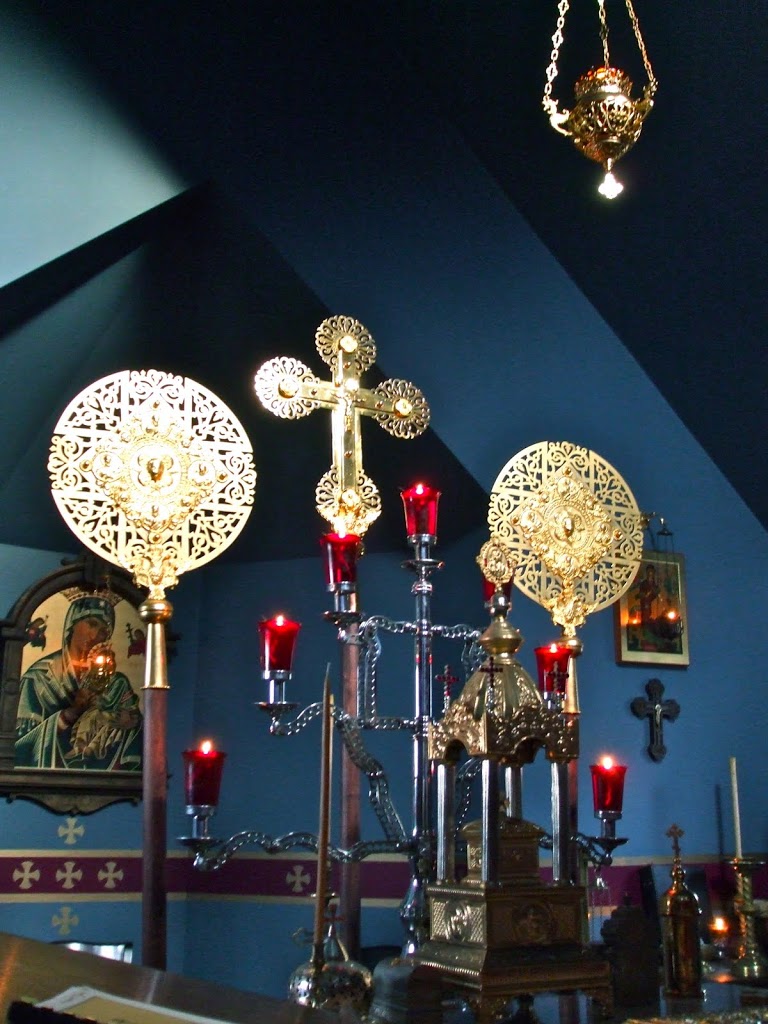 Glory to Jesus Christ! Glory to Him forever!
Saints of the Day
October 14 / 27. Martyrs Nazarius, Gervase, Protase and Celsius of Milan. St. Parasceve of Serbia. Hieromartyr Silvanus of Gaza. St. Nikola Sviatosha, prince of Chernigov and Wonderworker of the Kiev Caves. St. Cosmas, abbot of Yakhromsk. (Greek Calendar: St. Euthymius the New of Thessalonica, confessor. St. Ignatius of Methymna, Archbishop and Wonderworker.) Namesday of Blessed Abbot Nazarius of Valaam.Video of the Day:
http://www.youtube.com/watch?v=iLlzXcyv7Dk&feature=player_embedded#
Photo of the Day
Quote of the Day
"…It does not depend on us whether we should be preserved from suffering wounds. To become either mortal or immortal depends on us, for if we do not despair we shall not die, "death will have no dominion over us" (Rom. 6:9), but we shall always be strong if we flee in penitence to our all-powerful and gracious God."
St. Symeon the New Theologian
"The Discourses"
Scripture Readings for the Day
1 Corinthians 1:1-2, 7-11
Greeting
1 Paul, called to be an apostle of Jesus Christ through the will of God, and Sosthenes our brother,
2 To the church of God which is at Corinth, to those who are sanctified in Christ Jesus, called to be saints, with all who in every place call on the name of Jesus Christ our Lord, both theirs and ours:
7-11
7 so that you come short in no gift, eagerly waiting for the revelation of our Lord Jesus Christ, 8 who will also confirm you to the end, that you may be blameless in the day of our Lord Jesus Christ. 9 God is faithful, by whom you were called into the fellowship of His Son, Jesus Christ our Lord.
Sectarianism Is Sin
10 Now I plead with you, brethren, by the name of our Lord Jesus Christ, that you all speak the same thing, and that there be no divisions among you, but that you be perfectly joined together in the same mind and in the same judgment. 11 For it has been declared to me concerning you, my brethren, by those of Chloe's household, that there are contentions among you.
Luke 8:1-3
Many Women Minister to Jesus
1 Now it came to pass, afterward, that He went through every city and village, preaching and bringing the glad tidings of the kingdom of God. And the twelve were with Him, 2 and certain women who had been healed of evil spirits and infirmities—Mary called Magdalene, out of whom had come seven demons, 3 and Joanna the wife of Chuza, Herod's steward, and Susanna, and many others who provided for Him from their substance.