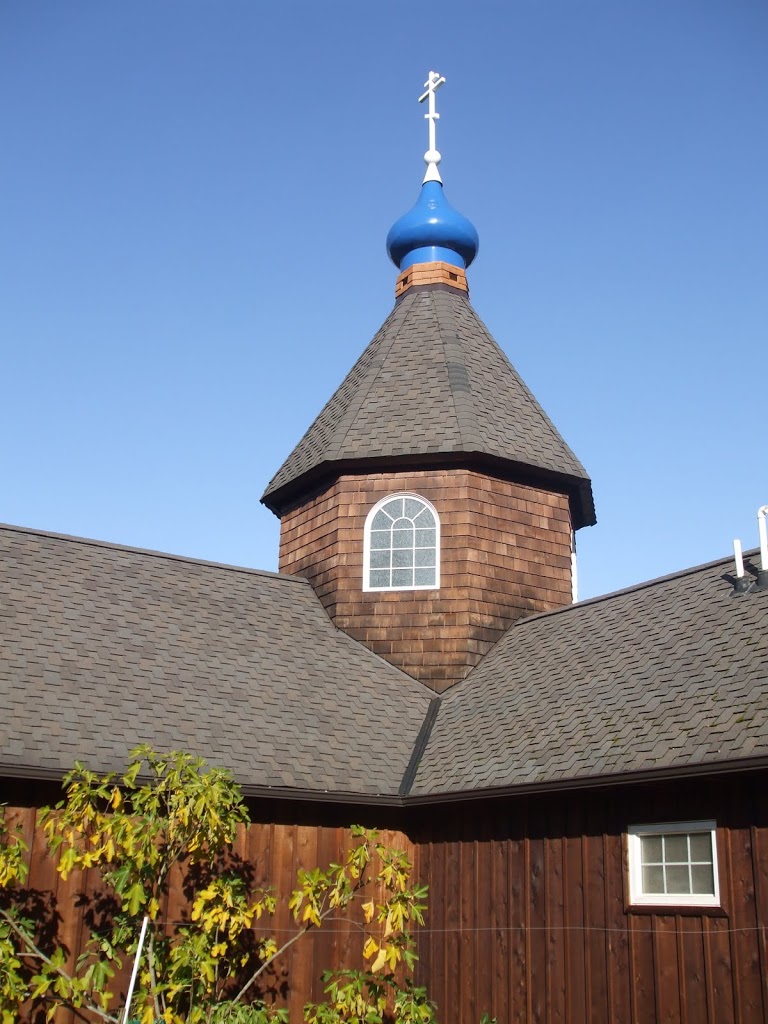 Glory to Jesus Christ! Glory to Him forever!
Saints of the Day
October 12 / 25. Martyrs Probus, Tarachus and Andronicus at Tarsus in Cilicia. St. Cosmas the Hymnographer, Bishop of Maiuma. Martyr Domnica of Anazarbus. St. Martin the Merciful, Bishop of Tours. (canon only) Saints Amphilochius, Macarius and Tarasius, abbots, and Theodosius, monk, of Glushetskry (Vologda). (Greek Calendar: Virgin Martyr Anastasia of Rome. St. Theodotus, Bishop of Ephesus. Martyrs Malfethos and Anthea. St. Jason, Bishop of Damascus. St. Symeon the New Theologian (transferred here from Great Lent, March 12). St. Theodosius the God-bearer of Arsinoe in Cyprus.) Jerusalem Icon of the Most Holy Theotokos.
Photo of the Day
Quote of the Day
"He is always calling on God for fear that God may stop helping him, and so let his native weakness and powerlessness appear. So through his act of humility he prays, and through his prayer he is made humble."
Dorotheos of Gaza
Scripture Readings for the Day
Galatians 1:11-19
Call to Apostleship
11 But I make known to you, brethren, that the gospel which was preached by me is not according to man. 12 For I neither received it from man, nor was I taught it, but it came through the revelation of Jesus Christ.
13 For you have heard of my former conduct in Judaism, how I persecuted the church of God beyond measure and tried to destroy it. 14 And I advanced in Judaism beyond many of my contemporaries in my own nation, being more exceedingly zealous for the traditions of my fathers.
15 But when it pleased God, who separated me from my mother's womb and called me through His grace, 16 to reveal His Son in me, that I might preach Him among the Gentiles, I did not immediately confer with flesh and blood, 17 nor did I go up to Jerusalem to those who were apostles before me; but I went to Arabia, and returned again to Damascus.
Contacts at Jerusalem
18 Then after three years I went up to Jerusalem to see Peter, and remained with him fifteen days. 19 But I saw none of the other apostles except James, the Lord's brother.
Luke 7:11-16
Jesus Raises the Son of the Widow of Nain
11 Now it happened, the day after, that He went into a city called Nain; and many of His disciples went with Him, and a large crowd. 12 And when He came near the gate of the city, behold, a dead man was being carried out, the only son of his mother; and she was a widow. And a large crowd from the city was with her. 13 When the Lord saw her, He had compassion on her and said to her, "Do not weep." 14 Then He came and touched the open coffin, and those who carried him stood still. And He said, "Young man, I say to you, arise." 15 So he who was dead sat up and began to speak. And He presented him to his mother.
16 Then fear came upon all, and they glorified God, saying, "A great prophet has risen up among us"; and, "God has visited His people."