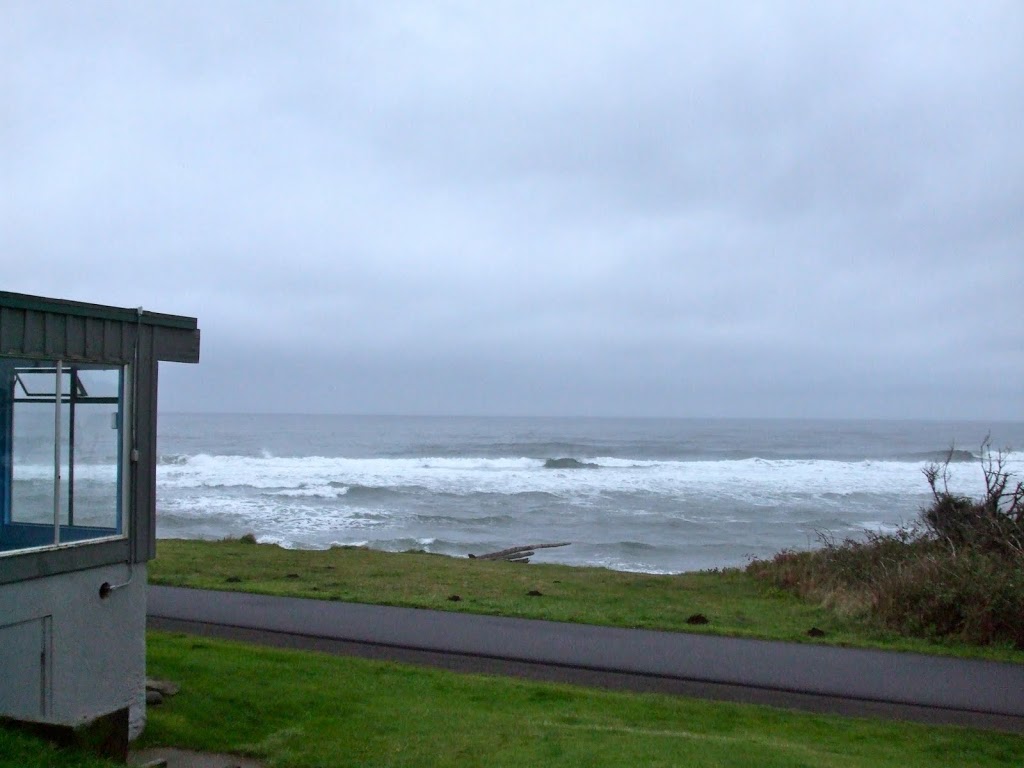 I'm traveling along the Oregon Coast, heading to San Francisco for a Pastoral Conference. Had difficulty finding WiFi this morning, so I'm late getting this off to all of you. May God bless your day+
Love in Christ,
Abbot Tryphon
Glory to Jesus Christ! Glory to Him forever!
Saints of the Day
October 17 / 30. Prophet Hosea (Osee). Monk-martyr Andrew of Crete. Translation of the Relics of St. Lazarus of the Four Days (in the tomb), Bishop of Kition on Cyprus. Holy Martyrs and Unmercenaries Cosmas and Damian in Cilicia, and their brothers Leontius, Anthimus, and Eutropius. St. Anthony, abbot of Leokhnov (Novgorod). St. Susanna of Georgia. Repose of Elder Athanasius (Zakharov), disciple of St. Paisius Velichkovsky (1825).
Photo of the Day
I'm traveling to San Francisco, California, for the Pastoral
Conference, and spent last night in a cabin on the the Oregon Coast, in the
town of Yachats. The Morning Offering is late, because I had trouble finding WiFi. Quote of the Day
"It is easy, now, when we see everything heading to its destruction, to distance our hearts from the world around us. In our Lord's time it was very difficult. The disciples were sent to preach the unseen kingdom of heaven at the very time when everyone far and wide could see the realms of the earth flourishing. For this reason the preachers of His word were granted the gift of working miracles. The power they wielded was to lend credence to their words. Those who preached something new were to perform something new, as the gospel itself says when the disciples were told to 'cure the sick, to raise the dead, to cleanse lepers, to cast out demons.' "
St. Gregory the Great  
Scripture Readings for the Day
Colossians 2:1-7
Not Philosophy but Christ
1 For I want you to know what a great conflict I have for you and those in Laodicea, and for as many as have not seen my face in the flesh, 2 that their hearts may be encouraged, being knit together in love, and attaining to all riches of the full assurance of understanding, to the knowledge of the mystery of God, both of the Father and of Christ, 3 in whom are hidden all the treasures of wisdom and knowledge.
4 Now this I say lest anyone should deceive you with persuasive words. 5 For though I am absent in the flesh, yet I am with you in spirit, rejoicing to see your good order and the steadfastness of your faith in Christ.
6 As you therefore have received Christ Jesus the Lord, so walk in Him, 7 rooted and built up in Him and established in the faith, as you have been taught, abounding in it with thanksgiving.
Luke 9:12-18
12 When the day began to wear away, the twelve came and said to Him, "Send the multitude away, that they may go into the surrounding towns and country, and lodge and get provisions; for we are in a deserted place here."
13 But He said to them, "You give them something to eat."
And they said, "We have no more than five loaves and two fish, unless we go and buy food for all these people." 14 For there were about five thousand men.
Then He said to His disciples, "Make them sit down in groups of fifty." 15 And they did so, and made them all sit down.
16 Then He took the five loaves and the two fish, and looking up to heaven, He blessed and broke them, and gave them to the disciples to set before the multitude. 17 So they all ate and were filled, and twelve baskets of the leftover fragments were taken up by them.
Peter Confesses Jesus as the Christ
18 And it happened, as He was alone praying, that His disciples joined Him, and He asked them, saying, "Who do the crowds say that I am?"