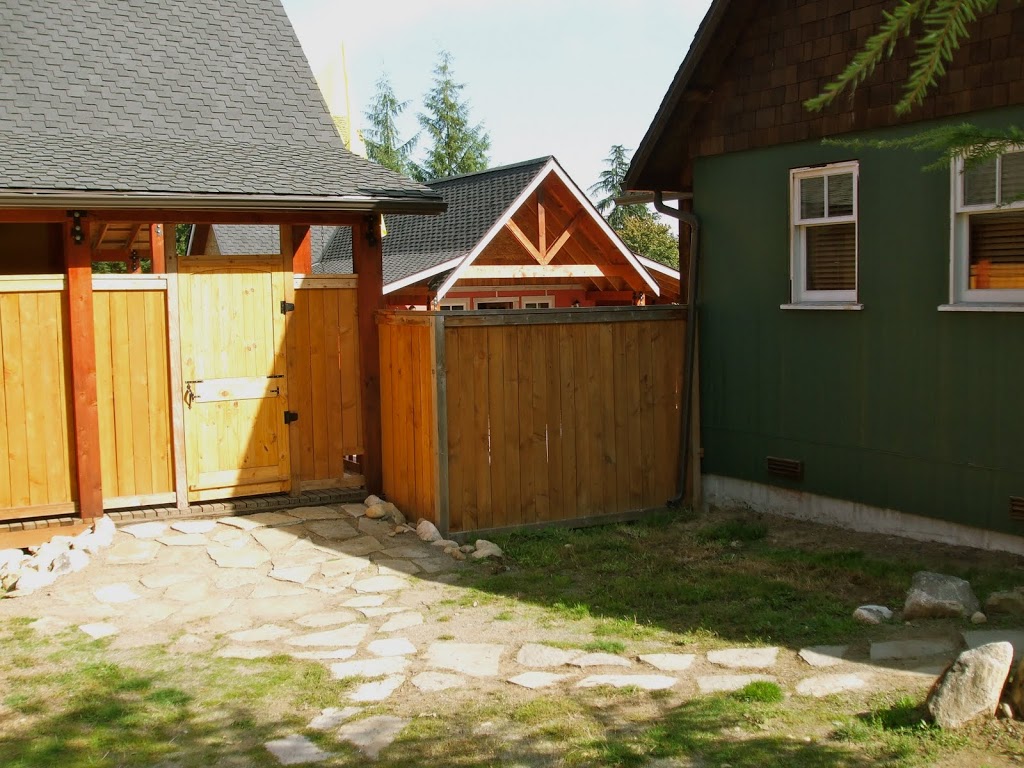 Glory to Jesus Christ! Glory to Him forever!
Saints of the Day
September 15 / 28. Afterfeast of the Exaltation of the Cross. Great-Martyr Nicetas the Goth. St.Philotheus the presbyter. Martyr Porphyrius the actor. Opening of the Relics of St. Acacius, Bishop of Melitene. Opening of theRelics of Holy Protomartyr and Archdeacon Stephen. Martyrs Theodotus, Asclepiodotus, and Maximus of Adrianopolis. SaintsBessarion I and Bessarion II, Archbishops. Larissa. St. Gerasimus, abbot of Mysia. St. Joseph, abbot of Alaverd in Georgia.New-Martyr John of Crete.
Photo of the Day
View from within the enclosure, an area which will eventually be filled with flowers and plants.
Quote of the Day
"…God adorned human nature in this way because He was going to clothe Himself in it. He was to assume it from the blood of the Virgin, transform it into something better, and set it on high above all principality and power…"
St. Gregory Palamas "Homilies"  
Scripture Readings for the Day
Ephesians 1:22-2:3
22 And He put all things under His feet, and gave Him to be head over all things to the church, 23 which is His body, the fullness of Him who fills all in all.
Ephesians 2
By Grace Through Faith
1 And you He made alive, who were dead in trespasses and sins, 2 in which you once walked according to the course of this world, according to the prince of the power of the air, the spirit who now works in the sons of disobedience, 3 among whom also we all once conducted ourselves in the lusts of our flesh, fulfilling the desires of the flesh and of the mind, and were by nature children of wrath, just as the others.
Mark 10:46-52
Jesus Heals Blind Bartimaeus
46 Now they came to Jericho. As He went out of Jericho with His disciples and a great multitude, blind Bartimaeus, the son of Timaeus, sat by the road begging. 47 And when he heard that it was Jesus of Nazareth, he began to cry out and say, "Jesus, Son of David, have mercy on me!"
48 Then many warned him to be quiet; but he cried out all the more, "Son of David, have mercy on me!"
49 So Jesus stood still and commanded him to be called.
Then they called the blind man, saying to him, "Be of good cheer. Rise, He is calling you."
50 And throwing aside his garment, he rose and came to Jesus.
51 So Jesus answered and said to him, "What do you want Me to do for you?"
The blind man said to Him, "Rabboni, that I may receive my sight."
52 Then Jesus said to him, "Go your way; your faith has made you well." And immediately he received his sight and followed Jesus on the road.