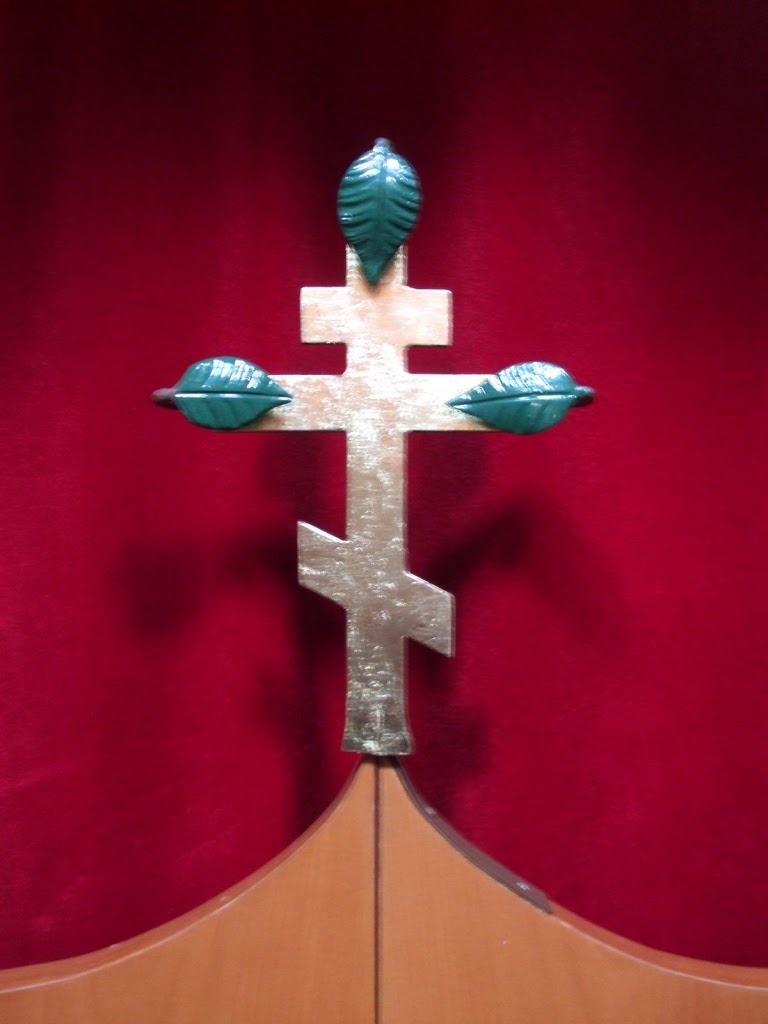 The Orthodox Church is evangelical, but not Protestant. It is orthodox, but not Jewish. It is catholic, but not Roman. It isn't non-denominational – it is pre-denominational. It has believed, taught, preserved, defended and died for the Faith of the Apostles since the Day of Pentecost 2000 years ago.
Glory to Jesus Christ! Glory to Him forever!
Saints of the Day
July 28 / August 10. Holy Apostles of the Seventy and Deacons: Prochorus, Nicanor, Timon, and Parmenas. Martyr Eustathius (Eustace) the soldeir of Ancyra. Martyr Acacius of Apamea. Martyr Julian of Dalmatia. St. Pitirim, Bishop of Tambov. St. Irene of Cappadocia. St. Paul of Xeropotamou Monastery on Mt. Athos. St. Moses, Wonderworker of the Kiev Caves. (Greek Calendar: Martyr Drosida.) Appearance of the Smolensk Hodigitria Icon of the Most Holy Theotokos. Icon of the Most Holy Theotokos Of Tender Feeling-Diveyevo, before which St. Seraphim of Sarov reposed. Repose of Abbess Daria of Sezenovo (1858).
Photo of the Day
. 
Newly installed cross on the Royal Doors, a creation of Alexander Karg.
Quote of the Day
"Humility is as it were a treasure that cannot be stolen, which is formed in the mind that bears the conviction that only by the power of grace received from Christ are their any good qualities to be shown in oneself- that is truth, meekness and righteousness."
St. Symeon the new theologian
Scripture Readings for the Day
1 Corinthians 15:12-19
The Risen Christ, Our Hope
12 Now if Christ is preached that He has been raised from the dead, how do some among you say that there is no resurrection of the dead? 13 But if there is no resurrection of the dead, then Christ is not risen. 14 And if Christ is not risen, then our preaching is empty and your faith is also empty. 15 Yes, and we are found false witnesses of God, because we have testified of God that He raised up Christ, whom He did not raise up—if in fact the dead do not rise. 16 For if the dead do not rise, then Christ is not risen. 17 And if Christ is not risen, your faith is futile; you are still in your sins! 18 Then also those who have fallen asleep in Christ have perished. 19 If in this life only we have hope in Christ, we are of all men the most pitiable.
Matthew 21:18-22
The Fig Tree Withered
18 Now in the morning, as He returned to the city, He was hungry. 19 And seeing a fig tree by the road, He came to it and found nothing on it but leaves, and said to it, "Let no fruit grow on you ever again." Immediately the fig tree withered away.
The Lesson of the Withered Fig Tree
20 And when the disciples saw it, they marveled, saying, "How did the fig tree wither away so soon?"
21 So Jesus answered and said to them, "Assuredly, I say to you, if you have faith and do not doubt, you will not only do what was done to the fig tree, but also if you say to this mountain, 'Be removed and be cast into the sea,' it will be done. 22 And whatever things you ask in prayer, believing, you will receive."