Glory to Jesus Christ! Glory to Him forever!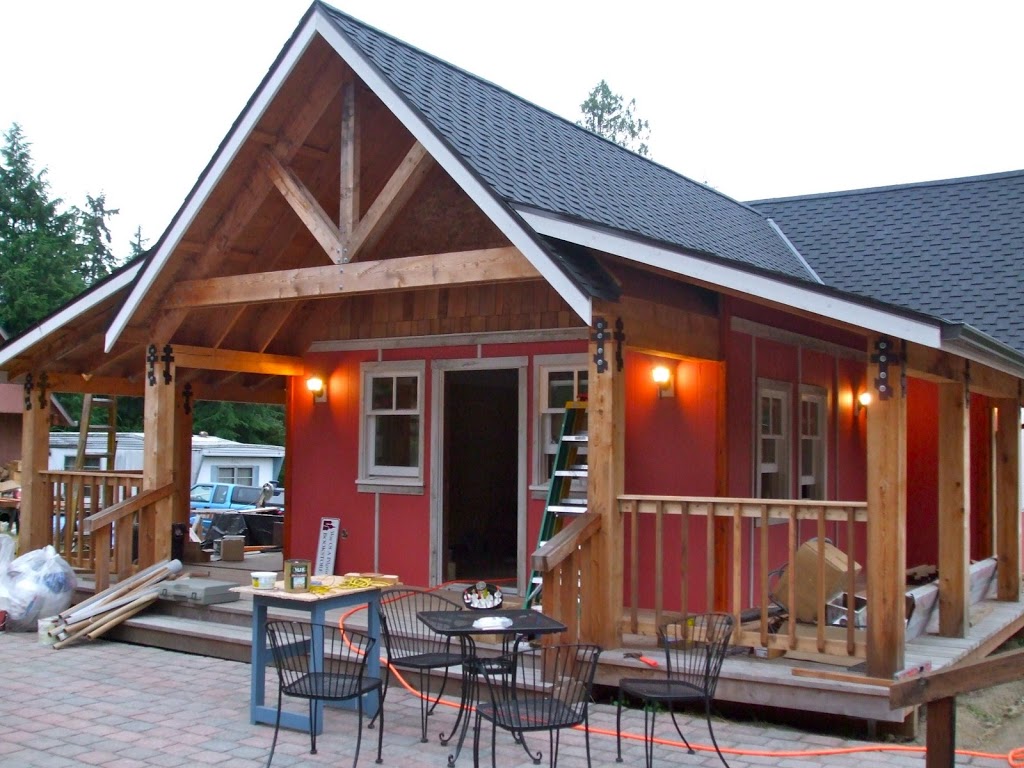 Saints of the Day
July 27 / August 9. Holy Great-martyr and Healer Panteleimon [II Tim 2:1-10; Jn 15:17-16:2]. St. Anthusa, abbess of Mantinea in Asia Minor. Blessed Nicholas Kochanov, fool-for-Christ at Novgorod. St. Ioasaph, Metropolitan of Moscow. New-Martyr Christodulus. St. Clement of Ochrida, Bishop of Greater Macedonia, and Saints Angelar, Gorazd, Nahum and Sabbas, disciples of Saints Cyril and Methodius. (Greek Calendar: The blind man who confessed Christ and was martyred with St. Pantileimon. 85 Martyrs of Thrace who were drowned. St. Manuel, monk.) Repose of Abbess Pulcheria of Viatka Nativity Convent (1890). Commemoration of the Canonization of St. Herman of Alaska (1970).
Photo of the Day
Our bookstore and office building is closer to completion. 
Quote of the Day
"…The goal of human freedom is not in freedom itself, nor is it in man, but in God. By giving man freedom God has yielded to man a piece of His divine authority, but with the intention that man himself would voluntarily bring it as a sacrifice to God, as a most perfect offering. Therefore, if you have mastered yourself, now give yourself to God. When you sinned, you not only lost yourself, but in losing yourself you took yourself away from God. Now, having returned from the captivity of sin, after you have mastered yourself, return yourself also to God.' St. Theophan the Reclus"The Path to Salvation"
Scripture Readings for the Day
1 Corinthians 3:9-17
9 For we are God's fellow workers; you are God's field, you are God's building. 10 According to the grace of God which was given to me, as a wise master builder I have laid the foundation, and another builds on it. But let each one take heed how he builds on it. 11 For no other foundation can anyone lay than that which is laid, which is Jesus Christ. 12 Now if anyone builds on this foundation with gold, silver, precious stones, wood, hay, straw, 13 each one's work will become clear; for the Day will declare it, because it will be revealed by fire; and the fire will test each one's work, of what sort it is. 14 If anyone's work which he has built on it endures, he will receive a reward. 15 If anyone's work is burned, he will suffer loss; but he himself will be saved, yet so as through fire.
16 Do you not know that you are the temple of God and that the Spirit of God dwells in you? 17 If anyone defiles the temple of God, God will destroy him. For the temple of God is holy, which temple you are.
Matthew 14:22-34
Jesus Walks on the Sea
22 Immediately Jesus made His disciples get into the boat and go before Him to the other side, while He sent the multitudes away. 23 And when He had sent the multitudes away, He went up on the mountain by Himself to pray. Now when evening came, He was alone there. 24 But the boat was now in the middle of the sea, tossed by the waves, for the wind was contrary.
25 Now in the fourth watch of the night Jesus went to them, walking on the sea. 26 And when the disciples saw Him walking on the sea, they were troubled, saying, "It is a ghost!" And they cried out for fear.
27 But immediately Jesus spoke to them, saying, "Be of good cheer! It is I; do not be afraid."
28 And Peter answered Him and said, "Lord, if it is You, command me to come to You on the water."
29 So He said, "Come." And when Peter had come down out of the boat, he walked on the water to go to Jesus. 30 But when he saw that the wind was boisterous, he was afraid; and beginning to sink he cried out, saying, "Lord, save me!"
31 And immediately Jesus stretched out His hand and caught him, and said to him, "O you of little faith, why did you doubt?" 32 And when they got into the boat, the wind ceased.
33 Then those who were in the boat came and worshiped Him, saying, "Truly You are the Son of God."
Many Touch Him and Are Made Well
34 When they had crossed over, they came to the land of Gennesaret.