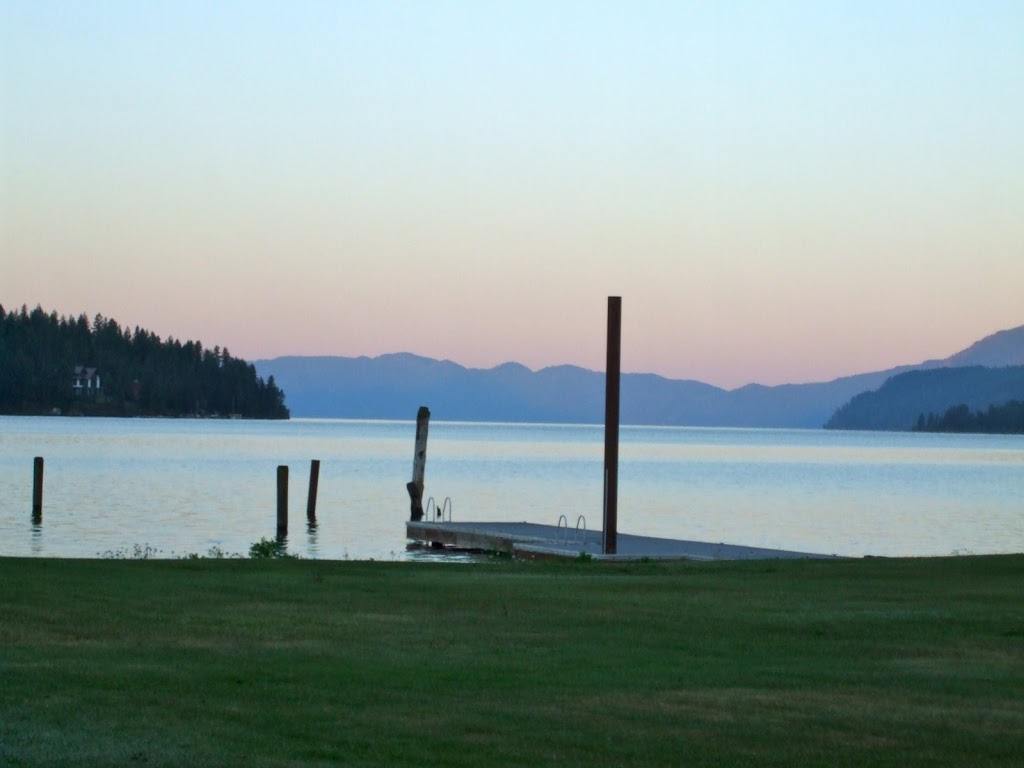 The Orthodox Church is evangelical, but not Protestant. It is orthodox, but not Jewish. It is catholic, but not Roman. It isn't non-denominational – it is pre-denominational. It has believed, taught, preserved, defended and died for the Faith of the Apostles since the Day of Pentecost 2000 years ago.
Glory to Jesus Christ! Glory to Him forever!
Saints of the Day
June 23 / July 6. Martyr Agrippina of Rome. Martyrs Eustochius, Gaius, Probus, Lollius, and Urban of Ancyra. Righteous Youth Artemius of Verkolsk. Saints Joseph, Anthony and Ioannicius, abbots of Vologda. Tr. rel St. Herman (Germanus), Archbishop of Kazan. Translation of the Relics of St. Michael of Klops Monastery, fool-for-Christ. New-Martyr Maxim, Bishop of Serphukhov (1931). New-Martyr Archbishop Metrophan of Astrakhan, and Bishop Leonty of Enotaevsa, and those with them. The Meeting of the Vladimir Icon of the Most Holy Theotokos. Repose of Schemamonk Zosimas of Solovki (1855).
Photo of the Day
Incredibly beautiful Lake Pend d' Oreille, in Northern Idaho, as seen from the family compound.
Thought for the Day
"Tomorrow is the day of the memory of the first literary apologist of Christianity – Justin the Philosopher. A brilliant lawyer and legal expert, he came to understand that knowledge of laws is not yet the knowledge of Truth. Studying philosophical systems, he did not find in them an answer to the question – What is truth? Once, on the sea shore he met an elder; they struck up a conversation, and Justin said that no one could teach him truth, that no one could teach him to understand God. The elder answered that he would never reach his goal, because he wanted to understand God through the mind. But the truth of God has to be comprehended not by the mind alone, but with all one's strength: by the mind and the will and the heart; one has to live according to the truth in order to come to know the truth."
St. John Maximovitch, "On St. Justin, Martyr"
Scripture Readings for the Day
Romans 12:4-5
4 For as we have many members in one body, but all the members do not have the same function, 5 so we, being many, are one body in Christ, and individually members of one another.
Romans 12:15-21
15 Rejoice with those who rejoice, and weep with those who weep. 16 Be of the same mind toward one another. Do not set your mind on high things, but associate with the humble. Do not be wise in your own opinion.
17 Repay no one evil for evil. Have regard for good things in the sight of all men. 18 If it is possible, as much as depends on you, live peaceably with all men. 19 Beloved, do not avenge yourselves, but rather give place to wrath; for it is written, "Vengeance is Mine, I will repay," says the Lord. 20 Therefore
"If your enemy is hungry, feed him;
If he is thirsty, give him a drink;
For in so doing you will heap coals of fire on his head."
21 Do not be overcome by evil, but overcome evil with good.
Matthew 12:9-13
Healing on the Sabbath
9 Now when He had departed from there, He went into their synagogue. 10 And behold, there was a man who had a withered hand. And they asked Him, saying, "Is it lawful to heal on the Sabbath?"—that they might accuse Him.
11 Then He said to them, "What man is there among you who has one sheep, and if it falls into a pit on the Sabbath, will not lay hold of it and lift it out? 12 Of how much more value then is a man than a sheep? Therefore it is lawful to do good on the Sabbath." 13 Then He said to the man, "Stretch out your hand." And he stretched it out, and it was restored as whole as the other.