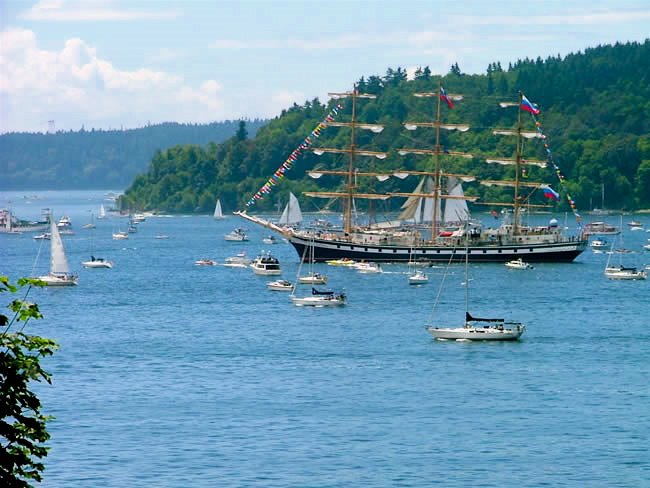 Sunday, March 1 / February 16 (Church Calendar)
~Forgiveness Sunday~
Saints of the Day: February 16 / March 1. Martyrs Pamphilus presbyter, Valens deacon, Paul, Seleucus, Porphyrius, Julian, Theodulus, Elias, Jeremiah, Isaiah, Samuel and Danial, at Caesaria in Palestine. St. Marutha, Bishop of Martyropolis in Mesopotamia. Persian Martyrs with St. Maruthas. Martyr Romanus of Mt. Athos. New-Martyrs Priest Elias (1934) and Priest Peter Lagov (1931). (Greek Calendar: St. Flavian the hermit.) Repose of Metropolitan Macarius of Moscow, Apostle to the Altai (1926).
Quote of the Day
"The greatest of the virtues is prayer, while their foundation is fasting."
Bishop Ignaty Brianchaninov
Scripture Readings for the Day
Romans 13:11-14:4
Put on Christ
11 And do this, knowing the time, that now it is high time to awake out of sleep; for now our salvation is nearer than when we first believed. 12 The night is far spent, the day is at hand. Therefore let us cast off the works of darkness, and let us put on the armor of light. 13 Let us walk properly, as in the day, not in revelry and drunkenness, not in lewdness and lust, not in strife and envy. 14 But put on the Lord Jesus Christ, and make no provision for the flesh, to fulfill its lusts.
Romans 14
The Law of Liberty
1 Receive one who is weak in the faith, but not to disputes over doubtful things. 2 For one believes he may eat all things, but he who is weak eats only vegetables. 3 Let not him who eats despise him who does not eat, and let not him who does not eat judge him who eats; for God has received him. 4 Who are you to judge another's servant? To his own master he stands or falls. Indeed, he will be made to stand, for God is able to make him stand.
Matthew 6:14-21
14 "For if you forgive men their trespasses, your heavenly Father will also forgive you. 15 But if you do not forgive men their trespasses, neither will your Father forgive your trespasses.
Fasting to Be Seen Only by God
16 "Moreover, when you fast, do not be like the hypocrites, with a sad countenance. For they disfigure their faces that they may appear to men to be fasting. Assuredly, I say to you, they have their reward. 17 But you, when you fast, anoint your head and wash your face, 18 so that you do not appear to men to be fasting, but to your Father who is in the secret place; and your Father who sees in secret will reward you openly.
Lay Up Treasures in Heaven
19 "Do not lay up for yourselves treasures on earth, where moth and rust destroy and where thieves break in and steal; 20 but lay up for yourselves treasures in heaven, where neither moth nor rust destroys and where thieves do not break in and steal. 21 For where your treasure is, there your heart will be also.
Photo of the Day
The Russian tall ship, Pallada, visiting Vashon Island's Quarter Master Harbor. I took this photo three quarters of a mile from the Monastery. The ship's home port is Vladivostok, Russia