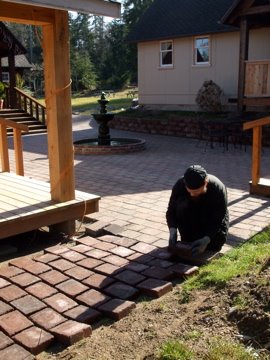 Saturday, February 21 / February 8 (Church Calendar)
Saints of the Day
February 8 / 21. Great-Martyr Theodore Stratelites (the General) and Prophet Zachariah. St. Sabbas II,Archbishop of Serbia. (Greek Calendar: Martyrs Nicephorus and Stephen. Martyrs Philadelphus and Polycarp. St. Macarius, Bishop of Paphus. St. Pergetus.
Quote of the Day
"When you are praying alone, and your spirit is dejected, and you are wearied and oppressed by your loneliness, remember then, as always, that God the Trinity looks upon you with eyes brighter than the sun; also all the angels, your own Guardian Angel, and all the Saints of God. Truly they do; for they are all one in God, and where God is, there are they also. Where the sun is, thither also are directed all its rays. Try to understand what this means."
Elder Herman of Mt. Athos
Scripture Readings for the Day
1 Corinthians 10:23-28
All to the Glory of God
23 All things are lawful for me, but not all things are helpful; all things are lawful for me, but not all things edify. 24 Let no one seek his own, but each one the other's well-being.
25 Eat whatever is sold in the meat market, asking no questions for conscience' sake; 26 for "the earth is the LORD's, and all its fullness."
27 If any of those who do not believe invites you to dinner, and you desire to go, eat whatever is set before you, asking no question for conscience' sake. 28 But if anyone says to you, "This was offered to idols," do not eat it for the sake of the one who told you, and for conscience' sake; for "the earth is the LORD's, and all its fullness."

Luke 21:8-9, 25-27, 33-36
8 And He said: "Take heed that you not be deceived. For many will come in My name, saying, 'I am He,' and, 'The time has drawn near.' Therefore do not go after them. 9 But when you hear of wars and commotions, do not be terrified; for these things must come to pass first, but the end will not come immediately."
The Coming of the Son of Man
25 "And there will be signs in the sun, in the moon, and in the stars; and on the earth distress of nations, with perplexity, the sea and the waves roaring; 26 men's hearts failing them from fear and the expectation of those things which are coming on the earth, for the powers of the heavens will be shaken. 27 Then they will see the Son of Man coming in a cloud with power and great glory.
33 Heaven and earth will pass away, but My words will by no means pass away.
The Importance of Watching
34 "But take heed to yourselves, lest your hearts be weighed down with carousing, drunkenness, and cares of this life, and that Day come on you unexpectedly. 35 For it will come as a snare on all those who dwell on the face of the whole earth. 36 Watch therefore, and pray always that you may be counted worthy to escape all these things that will come to pass, and to stand before the Son of Man."
Photo of the Day
Novice Christos extends the stone work of the plaza.