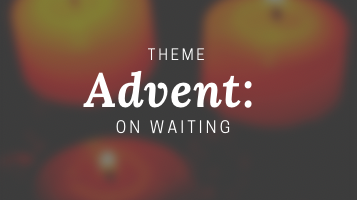 Time expands to an infinite stillness, years seeming to pass between each second.
How often have we experienced time like this? How often does anticipation of something wonderful make it seem like time will never let it happen? I know I felt this way about the birth of my son. As time drew closer for his birth, it seemed like he would never arrive. Finally it was time. We drove to the hospital and checked in. We got to our room, fully expecting that labor would begin soon. And nothing. Nothing at all.
Time slowed to a crawl. The sun seemed to move backwards, the shadows playing mind games about what time it actually was. The day passed, and we moved into evening. Even the doctor was getting impatient. He came into our room, checked everything then looked at the clock. "I have a meeting to go to," he said, "but I'll be back in about an hour, and if things aren't moving along, we'll induce." And then he left.
Nothing. And then suddenly, everything!
Five minutes or so later, I'm talking with my son's mother, and she grabbed my hand. "Something's happening! Get someone!" she cried. I stuck my head out the door and called for a nurse. They barely had time to get everything in the room and my son was out, healthy and wailing. From the time she grabbed my hand to when he was fully born was eleven minutes exactly. It was the first, but not the last, time I would learn my son likes to do things on his schedule.
Seeing him there, tiny and crying, I was overcome with such joy, such love. I learned what it meant to truly have love for someone without any expectation. I also began to learn what it means to be a father, and with that, gained a little insight into God's love for us.
I wonder…
I've often wondered if that's how the Theotokos felt, waiting for the promised child to be born. I can't imagine having to travel during that time, or what she felt being in a manger rather than an inn. I've wondered if time slowed for her too. I am certain about one thing, though, she never regretted saying "Let it be to me according to your word."
As we enter into Advent, let us take a moment to reflect, and to prepare ourselves to follow the example of the Theotokos by saying yes to God. Let us live and pray in such a way that time seems to slow as we anticipate the Nativity, and let us be filled with joy when it comes, and we can all say "Christ is born! Glorify Him!"
JOIN THE CONVERSATION
 Elise and I, as well as our larger church family and other single parents, would love to hear about your Advent experiences. How do you draw your children into the spirit of Advent? What scripture or quote do you find particularly meaningful during this season? How have you learned to say "Let it be to me according to your word."?
Share with us in the comments below or by emailing us at email hidden; JavaScript is required. We look forward to hearing from you.