"For I was hungry, and you gave me to eat; I was thirsty, and you gave me drink; I was a stranger, and you took me in." (Matthew 25: 35) – Meatfare Sunday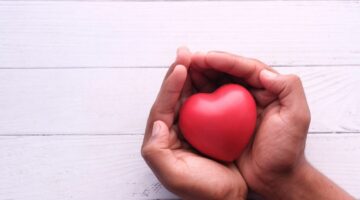 A blessed beginning of Great and Holy Lent to all of you. As a child I used to joke that my mother's favorite game was "Lent". I don't remember this well but I can only assume I was not a fan of the period of "food deprivation" and more long services. As an adult, however, I am so thrilled to be given this season for focus and repentance! By God's grace, I have managed to pass this along this enthusiasm to my children. In her prayers a few nights ago my 5 year old daughter said "Thank you God for the first day of Great Lent and that tomorrow is the second day!" What a beautiful mindset. This time is truly a gift.
Preparing for Lent as a Family
One thing that we do in our house is take a day to try and prepare for Great Lent just as we prepare for Christmas. We have decorations that we put up (our Lenten countdown calendar from Draw Near Designs and the cards that go with it), we color and cut pictures of Lady Lent from Orthodox Pebbles and put her up. We pull out our pile of Lenten reading books. We go to the store to stock up on fasting foods and we have our house blessed (a little late perhaps) in preparation for the start of the fast. This year I also printed and hand bound (with a bit of ribbon) three copies of Silvia Leontaritis' Children's Lenten Guide (My Path to Pascha). I also always try and come up with a "theme" for our Lenten season. Last year we focused on almsgiving (you can read about that here) – and this year we are focusing on generosity. To be fair these are part and parcel of the same thing, but we are piggybacking on the fact that my kids' school is focusing on the character trait of generosity this month. Essentially we are putting a modern day twist on the concept of almsgiving.
Giving up on doing "enough"
The church teaches that the three pillars of our faith are prayer, fasting and almsgiving. While prayer and fasting both have fairly clear rules we can follow – almsgiving can feel less clear. We are told to tithe a tenth of all we earn and perhaps some of us do exactly that and leave it there. But, I would argue, this mentality of one and done doesn't necessarily breed a generous spirit. Many of us, including myself, wonder just what is the right amount – what is enough? Ancient Faith Radio has recently been running a lovely interlude on generosity from Fr. Evan Armantas, author of Toolkit for Spiritual Growth. In the snippet Fr. Evan recommends that we abandon the idea of looking to fulfill our quota exactly and simply focus on cultivating a generous spirit where we are consistently on the lookout for opportunities to be generous.
The Character First training my children's school follows list the "I Wills" of Generosity as:
I Will:
Share what I have with others
Recycle
Not expect anything in return for my generosity
Give of my time and my talents
Praise the good I see in others
You can read more from Character First here – including their use of the pelican to model generosity in nature and stories that model generosity in history.
How we are doing it
To be honest I have so many other daily rhythms for my kids for Great Lent (including going to as many services as possible) that I am trying to use the word "generous" as much as possible – in my discipline ("How can we be generous here?") and my praise ("That was generous!"). Calling attention to the many ways that generosity can present itself in our days. In addition, we are using the Love at Lent cards this year which give 50 daily ideas for kids meant to inspire generosity among other virtues. Last year we had daily "challenges" (see this post for the full list we used). I love the idea of a daily scripture quote about the importance of generosity – and this is a lovely list that you could copy and past in bigger font and then cut out to keep in a Godfullness jar or a lenten countdown calendar. You can hold the theme loosely or more tightly – given that Lent has so many of its own messages and rhythms. We simply want to begin planting the seeds of generosity and what better soil to plant it in than the fertile soil of the garden of our hearts that we are tending during this season of Great and Holy Lent. May it be blessed!
Forgive me dear sisters and brothers, a sinner!
In Christ,
Sasha
A Few Resources: 
https://www.asceticlifeofmotherhood.com/blog/lentguide
Interview Evan Armantas: https://podtail.com/de/podcast/the-second-liturgy/a-practical-guide-to-almsgiving-an-interview-with-/
Parosia Press: https://www.parousiapress.com/blogs/resources/great-lent