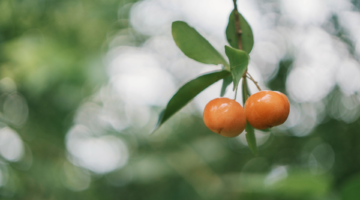 Recognizing what is not "of God"
I recently read a beautiful blog post at a site I just found called Worshipful Living that I stumbled across while doing a bit of research for another blog post. The post was this: A Black and White World.
The author ended the post talking about how racism is "not of God" and it made me think that that phrase "not of God" and also "not from God" are phrases that I have used frequently with my kids.
I'm sure if you live with small children you notice that it can take a while before concepts of any sort, including spiritual ones, are fully understood even at a superficial level. I was really pleased the other day when I asked my kids what does it mean to sin? And my just-turned-5-year-old looked up at me and said it means when you do something that makes other people and God sad. Yes! I think even as adults we can recognize that sin separates us from God because we choose to move farther away from His love by not loving one another the way we should.
There is clearly a spirit of the world that we try to help our children become aware of and fight against. There are things that many people do or say that, rather than condemn (for judgment is the Lord's), we choose to recognize as "not of God".
The Spirit of the World
Saint Paul gave us good guidance on how to recognize what is and is not of God in his letter to the Galatians:
I say then: Walk in the Spirit, and you shall not fulfill the lust of the flesh. For the flesh lusts against the Spirit, and the Spirit against the flesh; and these are contrary to one another, so that you do not do the things that you wish. But if you are led by the Spirit, you are not under the law.
Now the works of the flesh are evident, which are: adultery, fornication, uncleanness, lewdness, idolatry, sorcery, hatred, contentions, jealousies, outbursts of wrath, selfish ambitions, dissensions, heresies, envy, murders, drunkenness, revelries, and the like; of which I tell you beforehand, just as I also told you in time past, that those who practice such things will not inherit the kingdom of God.
But the fruit of the Spirit is love, joy, peace, longsuffering, kindness, goodness, faithfulness, gentleness, self-control. Against such there is no law. – Galatians 5:22-23
The Fruits of the Spirit
The concepts of the fruits of the Spirit is an extremely helpful one for any of us, but especially young children. During Holy Week we focused on the withered fig tree and how it bore no fruit. We can similarly relate the things that we (as individuals, a family and a society) cultivate in our lives as fruit.
There is a lovely song that we learned through our homeschool co-op last year that my kids love and helps in learning all the fruits of the Spirit. I have yet to find a similar enough version on YouTube and hope to record it and be able to link our own version, but this is close.
Focus on the Good
So rather than focus on the negatives, those thing not from God, we can practice focusing on those things that are of God. Filling our minds with God's bounty rather than getting caught up in the spirit of the world. A beloved line from the Bible is likely known to all of you:
"Finally, brethren, whatsoever things are true, whatsoever things are honest, whatsoever things are just, whatsoever things are pure, whatsoever things are lovely, whatsoever things are of good report; if there be any virtue, and if there be any praise, think on these things." – Philippians 4:8
One of my favorites things about this past year with my 1st grader has been poetry. Children from preschool up love memorizing things and have a real gift for it as opposed to most grown ups. Short rhymes and songs (like the one above) can so masterfully help a child begin to learn deeper concepts. And it's so much lovelier to reference a poem or song (or a line of scripture) than lecture about these concepts. So along with the fruits of the spirit song I leave you this quick and poignant verse.
"Your mind is a garden. Your thoughts are the seeds. The harvest can either be flowers or weeds." — William Wordsworth
Many our efforts be blessed and may God help us to sow wisely in our lives and guide our children to do the same.
In Christ,
Sasha