Welcome to 2021 (and Christ is born for those on the Julian Calendar!) While it may not be the church new year we still mark it as a passing of time and many of us still think of it in terms of reviewing where we have been and rethinking and reintentioning where we are going. I certainly do at least.
I have always loved making new year's resolutions. And we often do some small version of it with the kids. Small things that make sense for their age – trying to use our body less when we're angry (age 4), trying to share more (age 5), trying to avoid boasting (age 6)… My list last year included many things I never got to including wanting to read more of the lives of the saints with my kids (a topic I hope to blog on in the coming months) and more almsgiving as a family (which felt harder to include kids in when you're not seeing others although I see now that's really no excuse). I did get to others – publishing this blog (thank you to AFR and to you!). Getting our book submitted (to be published this year!) And growing our family with a baby due (by God's grace) in February.
The last line of my resolutions last year was divine inspiration – Corinthians "Rejoice always, pray without ceasing, in everything give thanks." I cannot begin to say that I mastered that in 2020, but the struggles of the year brought me closer to God even as they may have kept me farther from church and for that I am thankful. Don't get me wrong – I wouldn't wish this pandemic on anyone. But that is exactly it – it's not our will but God's will to be done. And each of us received gifts from God in this time whether we are fully aware of it or not. Being humbled is a gift and not one always so easily come by for God perfects us in our weakness and in our weakness we see our need for him and one another.
"And lest I should be exalted above measure by the abundance of the revelations, a thorn in the flesh was given to me, a messenger of Satan to buffet me, lest I be exalted above measure. Concerning this thing I pleaded with the Lord three times that it might depart from me. And He said to me, "My grace is sufficient for you, for My strength is made perfect in weakness." Therefore most gladly I will rather boast in my infirmities, that the power of Christ may rest upon me. Therefore I take pleasure in infirmities, in reproaches, in needs, in persecutions, in distresses, for Christ's sake. For when I am weak, then I am strong." 2 Corinthians 12.
And in 2021 we are still struggling. As a nation. As a church. As God's children. We are passing (or just passed) another of the holiest of feasts seperated from the fullness of our church communities. We celebrate our Christmas today and a friend asked about the traditions. Normally we spend the whole day as a church family with a midnight service and then hot cocoa and a snack together, then vespers in the afternoon, the review of our Nativity icon with the children, an open house and sitting around singing carols by candlelight in the church. Nothing is the same this year. It hurts. And yet God is above.
So moving forward into this new year with less bravado than I did the last and more recognition that we don't make the rules we follow them and that we all are in desperate need of healing and reconciliation and quite simply of one another my new year's resolution is singular for once. It is inspired by a series of short audio reflections on the season (Quiet Christmas) done by a favorite Christian author and podcaster Emily Freeman. In one episode she talked about trying to "Become a listening presence with no agenda but love". So this year I hope to do that – have no agenda but love.
Love – the ultimate benchmark by which we must measure ourselves as Christians. "By this all will know that you are My disciples, if you have love for one another." (John 13:35). Simple, incomplex love. This is a resolution that I can hold in my heart always, against which I can assess my every thought, action and word. Which will bring with it peace wherever it goes. Which will cultivate humility. Which will bring me ever closer into communion with God – who is love. Which will model for my family a small glimpse of God's love.
My first post ever for this blog last January was on love (Nurturing love). How we can cultivate it for our children and teach it as the greatest and most important thing we must know about our God. I quoted Mother Maria of Paris: "No amount of thought will ever result in any greater formulation than the three words, 'Love one another', so long as it is love to the end and without exceptions."
So this year – as Christ, the King of Love, is reborn into my heart and the hearts of my children, I pray that God guides me to truly have no agenda but love – knowing that in love all things are done for God and with God.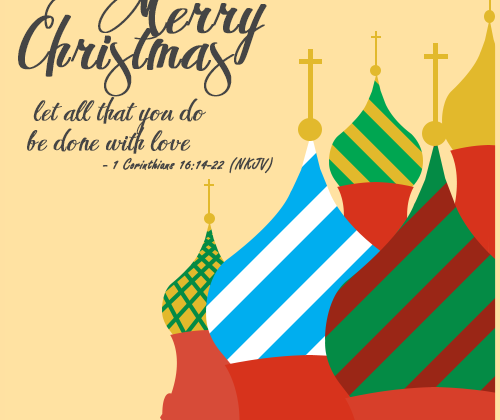 A blessed Nativity – Theophany – life in Christ to all. May 2021 bring us back into love with one another and our Lord and God and Savior Jesus Christ.
With love in Christ,
Sasha