We already have a sort of "rule" of prayer as a family in our house. We gather in the morning at our icon corner to say the Trisagion Prayers, the Lord's Prayer or Creed and a Morning Prayer by St. Philaret. We have a small list of people we are currently praying for and we often read a quote from our Godfulness jar. We each eat a piece of holy bread and maybe a sip of holy water. In the evening in the children's shared bedroom we each express gratitude to God, we ask His forgiveness and pray for someone in particular and then my husband or I will chant the prayers from this children's prayer book. Recently I have been ending by chanting a few psalms, which my children and I both enjoy. But I still find myself wondering – is it enough?
Beyond the "rule"
Sometimes a "rule" of prayer can begin to feel stale – or we can become stale in our completion of it. (Note: I'm currently reading The Shield of Psalmic Prayer and read that this is a known phenomenon even among those far more spiritually advanced and often referred to as the desert – a concept I found brought me some peace.) At any rate, I sat to write this post to search for inspiration – how to bring in more prayer, how to help my children pray, what to pray with my children and when. And everything I read led me to see that the start and end of bringing our children to prayer is to pray ourselves.
What saves and makes for good children is the life of the parents in the home. The parents need to devote themselves to the love of God. They need to become saints in their relations to their children through their mildness, patience, and love. They need to make a new start every day, with a fresh outlook, renewed enthusiasm and love for their children. And the joy that will come to them, the holiness that will visit them, will shower grace on their children. (St. Porphyrios, Wounded by Love)
Show don't tell
As is true with almost anything that we want our children to embody and embrace, we need to show first and not tell. St. Porphyrios writes so beautifully that it is by ever striving towards our own sanctification that we bring sanctification into our homes. What a needed reminder! So often in my desperate desire to have my children connect with the unspeakable joy, light and love of the Kingdom of God, I find myself forcing them to "stand still!", "pay attention!", "speak more loudly!" I find myself NOT embodying love. St. Porphyrios reminds us that it is by modeling the love of Christ that we bring the love of Christ to our children. And to obtain this grace ourselves we know we must, first and foremost, pray.
In Orthodoxy we are very accustomed to the formal prayers of our church, the words of the services and the many beautiful prayers from great aesetics like St. Marcarius and St. Basil that pepper our prayer books. These prayers are the bedrock of our faith and an example of how we can speak to God and how to make petitions. I will admit I grew up believing that this was the only way to pray – only in the words of those older and much, much wiser than myself. I find that as I grow more in faith I feel this is less and less true and I find writings and teachings of the church fathers and mothers that support this idea.
Our own "lisping" prayer
In my early teens my mother gave me a copy of My Life in Christ, a collection of the writings of St. John of Kronstadt. St. John's wisdom and warmth, as well as his practical advice, touched me greatly at that time and continues to do so today. I have the same copy, well worn and filled with the pen markings and under-linings of my youth in a place I sit often to dip into. A favorite passage of his on the topic of prayer is this:
It is sometimes well during prayer to say a few words of our own, breathing fervent faith and love to the Lord… Moreover, we grow too accustomed to the words of others and grow cold in prayer. And how pleasing to the Lord this lisping of our own is, coming directly from a believing, loving, and thankful heart. It is impossible to explain this: it is only needful to say that when you are praying to God with your own words the soul trembles with joy, it becomes wholly inflamed, vivified, and beatified…When praying, keep to the rule that it is better to say five words from the depth of your heart than ten thousand words with your tongue only.
This idea that our personal "lisping" prayer can make our soul tremble, can inflame and vivify us has played out so powerfully in my life that it is almost infectious. We recently joined a Christian hybrid homeschool program and every meeting, be it as a whole school or as one-on-one with a teacher, seems to begin and end in prayer. At first it was completely alien to me, especially this prayer of our own making, and yet these have become cherished moments of shared communion and a blessed reminder of the fact that prayer must become so entwined with our being, and also our being in the world, that this kind of prayer is simply a natural extension of our speech. While this kind of prayer may not feel entirely "Orthodox" to those of us raised in the church, many of the great fathers and mothers of the church have reminded us that constant unscripted prayer throughout our days is exactly what God asks of us. St. Paul the Apostle states: "Rejoice always, pray without ceasing, in everything give thanks; for this is the will of God in Christ Jesus for you." (Thesalonnians 5:16-18)
Growing Ever Stronger in Prayer
In my last post, You are the Light of the World, I shared how motherhood can sometimes feel like a place where our lights have been hidden under a basket – or under piles of laundry, dirty dishes and homemaking. Yet I also shared that I feel motherhood can, and certainly has for me, actually bring us to a much deeper connection with our Lord and God and Savior Jesus Christ and help us work to kindle, not only our own little lamps, but those of our children and all whose lives we touch in small daily ways. Even though our old life of seemingly plenteous time for ourselves and formal prayer may feel long ago – children, especially when young, slow our lives down in some ways, and we become more home-centered. This is a perfect recipe for beginning to bring prayer in everything we do. We call upon the Trinity, the Theotokos, our gaurdian angel and the Saints moment-by-moment for patience,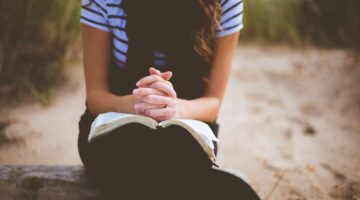 strength, wisdom and to fill our homes with holiness and fill us and our children with grace.
And then from this place we work to include in more and more of our formal prayers – in a moment of "night ministry" when we are up at night after soothing a child, before sleep or when we wake before others in the house, a few rounds on a prayer bracelet at a stolen moment, even playing a recording and reciting along as we prepare a meal, fold laundry, do dishes or sit with our children on the floor in play. We start now and we keep filling in the time and bringing ourselves back to the one thing needful. As we become prayer we offer of ourselves to our children and they see and feel the power of prayer and learn to embody it themselves.
"It is not enough to say prayers: we must become, be prayer, prayer incarnate. All of life, each act, each act, every gesture, even the smile of the human face, must become a hymn of adoration, an offering, a prayer.  One should offer not what one has but what one is." – Paul Evdokimov
Note: In the next two posts I will connect first with (2) Praying for our Children and, finally, (3) Praying with our children.
With love in Christ,
Sasha