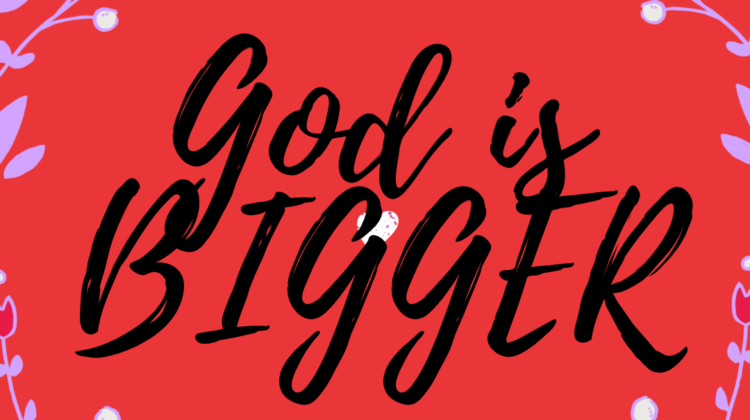 This is the name of a very simple game that my daughter made up and loves to play. She just turned 4. It's really an amazingly simple concept, but given that she asks to play it almost every day, and that my soon-to-be 6 year old enjoy it tremendously as well, there is clearly a power to it that is beyond my comprehension.
Rather than try and explain it I'll just give you an example of our game:
N: Mom can we play God is bigger?
Me: Okay. So tell me is God bigger than this enormous grapefruit?
N: Oh yeah Mom. Way bigger!
Me: Okay okay what about our whole living room?
N: Yup!
Me: Really? What about this whole house?
N: So much bigger!
And on and on it goes – slowly bigger and bigger. Bigger than the town, bigger than the country, bigger than all the oceans put together, bigger than the Earth, bigger than our solar system… phew!
The fact is there is nothing that is bigger than God. And this concept is so powerful to children and so comforting to I think. The idea that our Almighty protector is a bigger and stronger and more powerful than anything ever anywhere!
That's it. I hope you'll consider giving "God is bigger" a try with your kids and I hope they enjoy.
With love in Christ.
Sasha