The Lord is my shepherd; I shall not want. He makes me to lie down in green pastures; He leads me beside the still waters. He restores my soul; He leads me in the paths of righteousness for His name's sake. Yea, though I walk through the valley of the shadow of death, I will fear no evil; For You are with me; Your rod and Your staff, they comfort me.
+ Psalm 23:1-4
I must admit that when I started this blog I just liked the imagery of us as shepherds for our children. I try hard, in my parenting, to use skills of positive discipline (a technique written extensively about by Dr. Jane Nelson – read more here). I try to be kind AND firm and to nurture connection as the basis for all discipline (belonging and significance). (Note: I try, I do not always succeed – God give me the grace and patience to do better each day!) Isn't this what shepherds traditionally do? They live in and among their sheep – their sheep love them and follow them because they know their voice and they trust them. Perhaps I am idealizing, but the analogy for parenting is beautiful.
It is also, clearly, a well-worn analogy for our relationship with God. But, for me, it wasn't until I started to think of this parenting comparison that I really began to understand the significance of the concept of shepherding and sheep in the Bible; the idea of our Lord as a shepherd and also some of the significance of our Lord and Savior Jesus Christ as the lamb of God. The parable of the goats and the sheep became more poignant and I realized how real and tangible this analogy is for my children. A concept as challenging as the final judgement can be understood by my 5 year old in this gentle comparison. We talk about how we want to be the sheep!
There is a small farm not farm from our home we visit weekly to get vegetables in the warmer months and pick our own too. They have a pen of sheep and goats and the visual comparison of the mellow sheep and obstinate, mischievous goats is quite obvious. There is also a beautiful story that my children love by one of my all-time favorite authors James Herriot called "Smudge, the Lost Little Lamb" in which a small curious lamb strays from his mother and is saved by the kindness of a small child. And strewn throughout the pages of Aesop's Fables are images of sheep and shepherds. (Although the Wolf in Sheep's Clothing we find difficult when the shepherd goes to slaughter one of his own sheep!)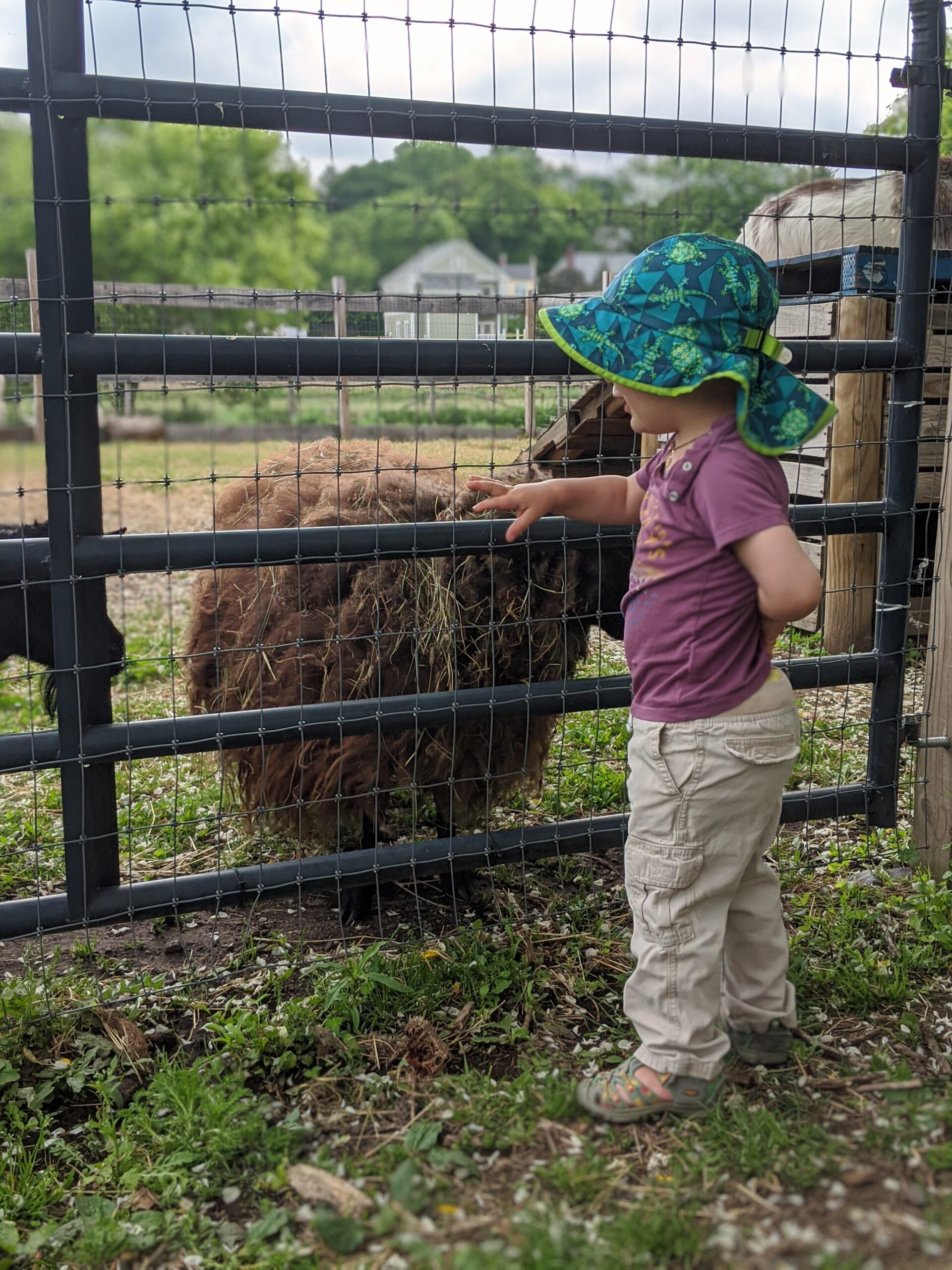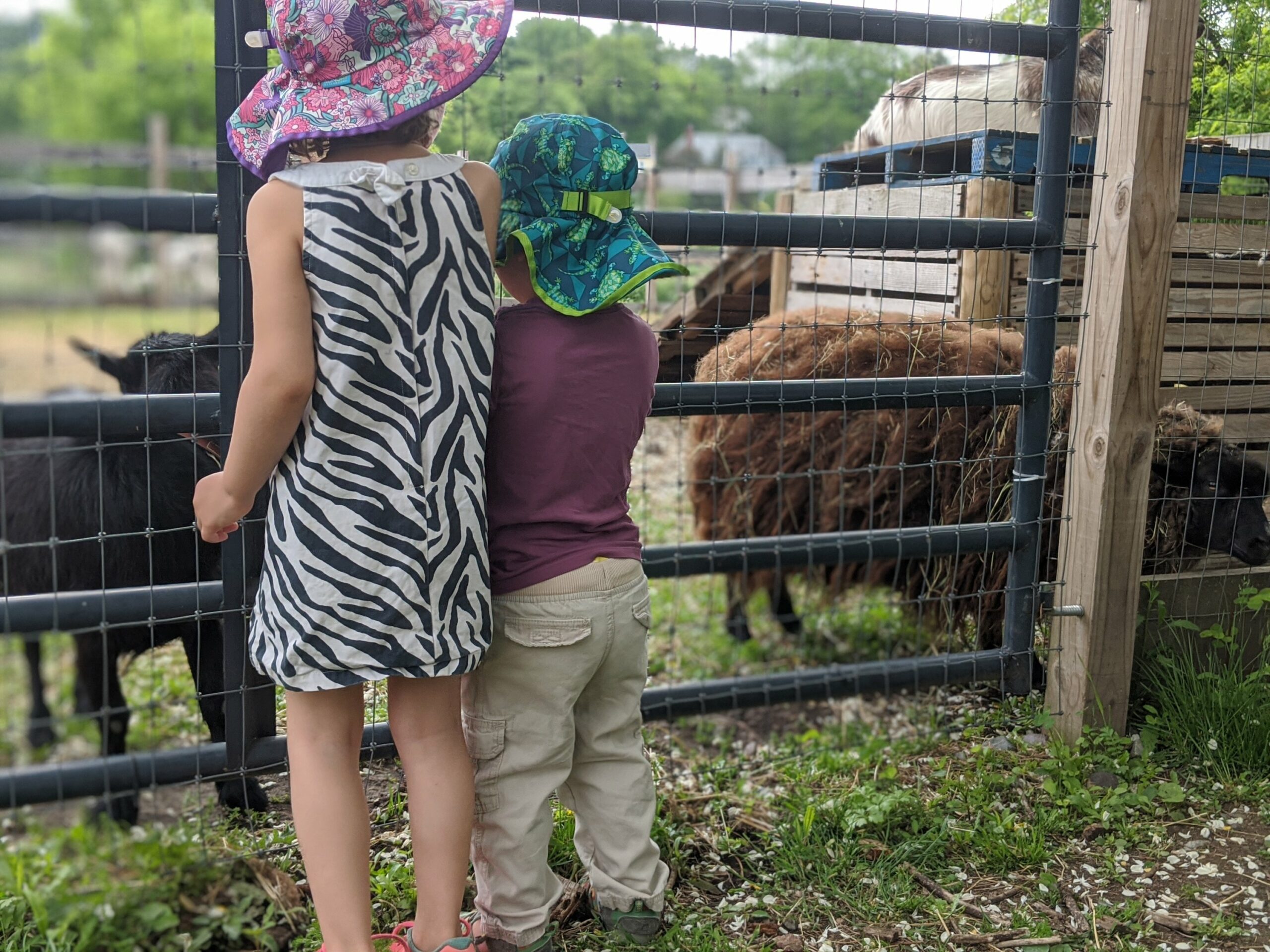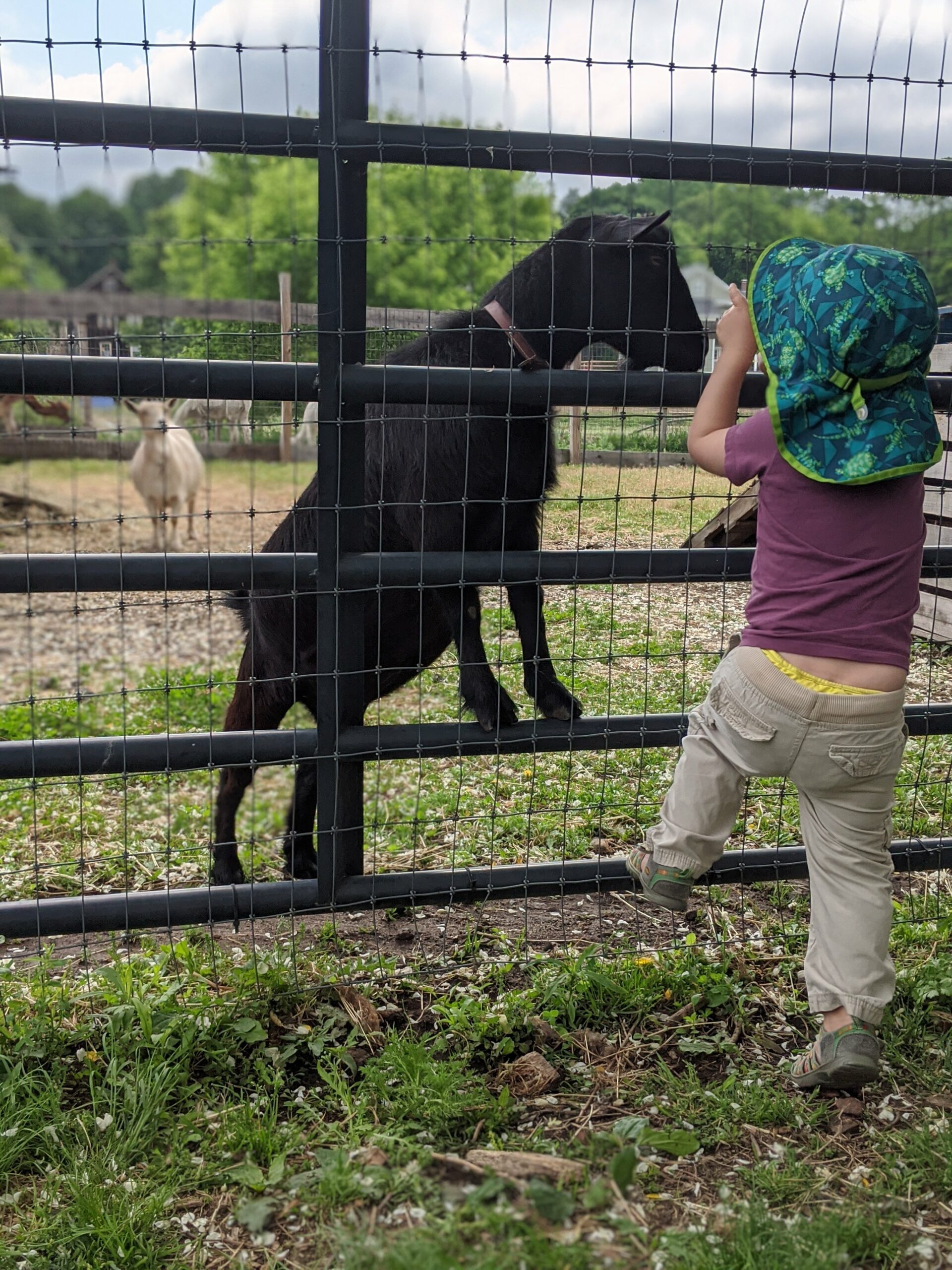 The analogy of our Lord as leading us as a gentle shepherd is so comforting to me. In these hard times where church is either closed or open but difficult to access – whether from our own worries and fears or those of our church community – I have been feeling a bit lost. A bit stranded. A bit like a lost sheep.
My dear friend Sarah Katherine and I are in the finishing stages (ish) of writing a book for AFR on the 40 day period after having a child. That time was so hard for me. I know not all Orthodox churches follow the custom, but in our church those 40 days are for rest and recuperation and not for church. 40 days without church was always very hard for me – but here we are 40 (Great Lent) + 40 (Pascha) + more days away from church as we know it – and I know I am feeling the loss hugely. In truth, there have been spiritual high points and breakthroughs of biggering our little church and bringing faith more into the everyday! But I will admit that I, personally, have been feeling lost and, dare I have these thoughts (?!) abandoned. But I must always remind myself – God never abandons us!
"As I was with Moses, so I will be with you. I will not leave you nor forsake you." – Joshua 1:5
We all have these periods of time when God feels far away. Abbot Tryphon wrote beautifully about it in his blog "Where is God?":
"Those periods of time when [God] seems distant, even perhaps a fictional being, are moments when He is actually closer to us than our own breath. These are the moments God is drawing us out of ourselves, and into communion with Him…These moments strengthen us, and enable us to have a mature relationship with God, not unlike the mature relationship the child develops with his parents, after taking those first steps, alone."
My father passed away 10 years ago this November. He lived far away (in England) and was not always daily present in my life, but he was such an important presence for me. He made many mistakes in his life, just as I have made many. And yet my love for him is still so strong and he is still so missed. I know one thing for sure – he loved me fiercely. And that love was big enough for me to make up for many many other difficulties we had. (We must remember this as parents! Love God and love our children and the rest will follow!) God also blessed me with the chance to say goodbye to my father and for us to make our peace together and ask forgiveness of one another. May God make his memory eternal! When I was quite young and he and I were visiting an old church in the English countryside we came across this poem and later I bought him a copy which he kept always on his fridge door. It brings me comfort to remember it again:
Last night I had a dream.  I dreamed I was walking along the beach with the Lord.  Across the sky flashed scenes from my life.  For each scene, I noticed two sets of footprints in the sand: one belonged to me, the other to the Lord.
    After the last scene of my life flashed before me, I looked back at the footprints in the sand.  I noticed that at many times along the path of my life, especially at the very lowest and saddest times, there was only one set of footprints.
   This really troubled me, so I asked the Lord about it.  "Lord, you said  once I decided to follow you, You'd walk with me all the way.  But I noticed that during the saddest and most troublesome times of my life, there was only one set of footprints.  I don't understand why, when I needed You the most, You would leave me."
   The Lord replied, "My son, my precious child, I love you and I would never leave you.  During your times of suffering, when you could see only one set of footprints, it was then that I carried you."
Just as a shepherd does not abandon his sheep, so too God never forsakes us and we are charged to never forsake our little flock. In times of plenty and times of trial He guides us if we listen for and make space and time for His voice. He will guide us not only towards our own salvation, but help to guide our children towards theirs – through us and with us – if we stay close to Him and listen.
"He will feed His flock like a shepherd; He will gather the lambs with His arm, And carry them in His bosom, And gently lead those who are with young."
+ Isaiah 40:11
With love in Christ,
Sasha