Christ is Ascended!
I hope you and your family were able to celebrate the feast of the ascension together. We certainly enjoyed some new traditions – this mixed berry pavlova was one, along with a ceremonial taking down our paschal decorations ready to enter into the new season. We also have been trying to sing (to the Paschal melody) "Christ is ascended from the earth, up to heaven He went. Now He sits at the right hand of the Father." It has certainly made leaving the festivity of the Paschal season a bit less abrupt.
Coming along the heels of Ascension we find ourselves at Pentecost and, in my family, we are hoping to again – anticipate, celebrate and slowly take leave of the holy day (see last post for more details).
Anticipate:
Understand the Feasts significance in our church life – I loved this piece by Fr. Schmemann. From it I took away the idea that Pentecost is basically the birthday of the church – and so that along with tongues of fire makes me feel like baking a birthday cake with twelve candles could be nice!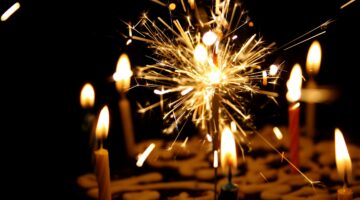 Celebrate:
Services! In whatever way you can!
Decorate: Traditionally we decorate our churches with flowers and greens so bring this home and decorate your home and icon corner – can you pick something growing around or near your home? If not buy flowers if you like, or make paper flowers!
Wear green
Read: Free Downloadable Out of Print Book and Worksheet from Mother Melania (only free for a short time)
Watch: Lot of interesting options I found:
Savor/ Take Leave:
Sing/Learn to say hello in new languages (my kids have been enjoying the song Hello to All the Children of the World
Keep your icon corner stocked with greens for a long as you can – any greens – dandelions, grasses – the idea to keep a seasonal table and keep the spirit of Pentecost alive as we enter into the "ordinary days" of the church year.
With love in Christ,
Sasha
Resources:
Homily for Children on the Icon of Pentacost