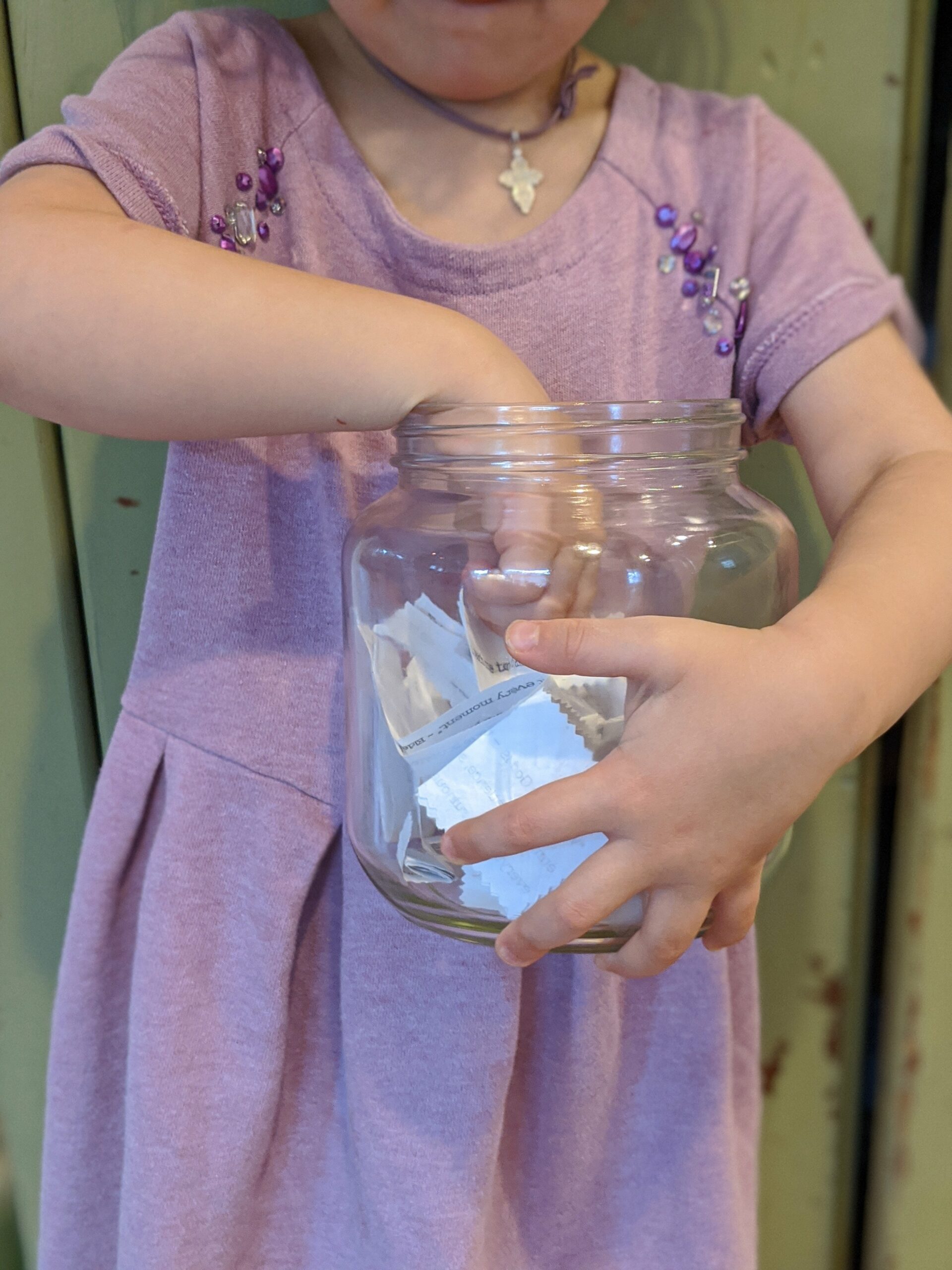 The credit for this idea goes 100% to the Orthodox Parenting Blog. I read about it through their newsletter a few weeks ago. The basic idea is to find a jar and fill it with Psalms, prayers, wise words from Saints and holy elders, etc.
In our family we've been using it at the end of morning prayers and trying to do a little bit of memory work. One of my dearest friends Sarah Katherine (with whom – shameless plug here – I am writing a book for ancient faith right now) said her family has been taking one of the quotes from the jar and using it as a journaling prompt. There are many ways you could go.
I personally love it as a place to keep and hold beautiful quotes and scripture that you and your family come across. We added in the "Lord I believe help my unbelief" from the Gospel reading of the Sunday of the cross. The website linked at the top has a beautiful print out of many short and beautiful starter quotes for your jar. We enjoyed reading them and cutting them out on day one. 
While everything around us seems to be changing and so many of the things that people wrote about before we were living through this crisis seem irrelevant, Jesus Christ is the same yesterday, today, and forever (Hebrews 13:8) and reading Psalms scripture and the writings of holy elders truly has been an amazing solace to me right now. This is just a small way to allow our children in to the beautiful timelessness of God's wisdom and our Faith.
Peace I leave with you, My peace I give to you; not as the world gives do I give to you.
Let not your heart be troubled, neither let it be afraid. – John 14:27