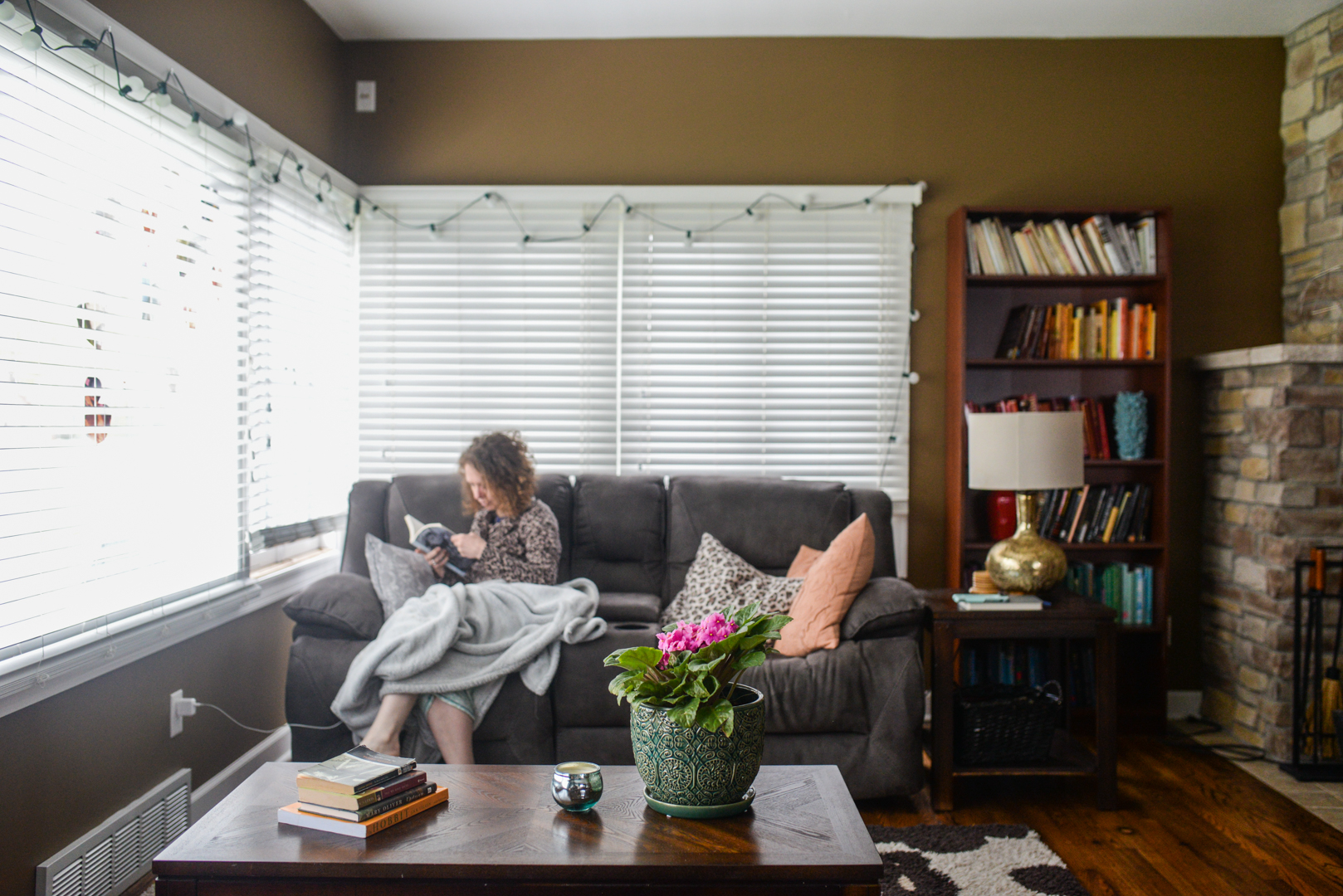 Inside my brain is a six lane highway of racing thoughts, traveling recklessly fast under the influence of stress and anxiety. Countless times, I have, in vain, attempted to dwell in my head and direct the traffic – to get some thoughts to slow down and others to speed up in order to avoid yet another dangerous collision of fears, greed, resentments, biases, and insecurities.
I have exhausted myself trying to make sense of the chaos, to predict the future, to put out the fires, and now add to that the unknowns of a global pandemic mixed with an overload of frightening stats and media updates and BOOM…. Mind. Blown. For real. I've had to leave them behind, those smoldering noxious remnants of an explosion caused by excess. To save my soul and sanity, I've fled from my head to the depths of my heart.
Here, insulated from the noise of my own raucous ruminations, I've become like a child again: simple, submissive, present, and dependent on God to be in control of all of it. "Please," I pray every morning, "take them; I release to you my worries about my children, my fear of suffering and death, my every ignorant assumption and ravenous desire for material possessions, my guilt and shame, my pride and selfishness, my feelings of utter unworthiness…. There's no room in my heart for them, only for You and the task in front of me."
Inner quiet and attentiveness are required for the transcendent peace of being guided by Christ from one minute to the next. No overthinking, only abiding in the right here and now.
What I can control is being vigilant about creating and protecting a bubble of calm around my soul, filtering out what causes anxiousness, avarice, and judgmentalism and allowing in what soothes and uplifts me, and sparks compassion, hope and beauty. Here, in the depths of my heart, I know little but love much. There is rest in letting go. Thy will be done.
O LORD, my heart is not proud, nor my eyes haughty;
Nor do I involve myself in great matters,
Or in things too difficult for me.
Surely I have composed and quieted my soul;
Like a weaned child rests against his mother,
My soul is like a weaned child within me.
O Israel, hope in the LORD
From this time forth and forever.
– Psalm 131