Let's Remake the World with Words
by Gregory Orr
Let's remake the world with words.
Not frivolously, nor
To hide from what we fear,
But with a purpose.
Let's,
As Wordsworth said, remove
"The dust of custom" so things
Shine again, each object arrayed
In its robe of original light.
And then we'll see the world
As if for the first time,
As once we gazed at the beloved
Who was gazing at us.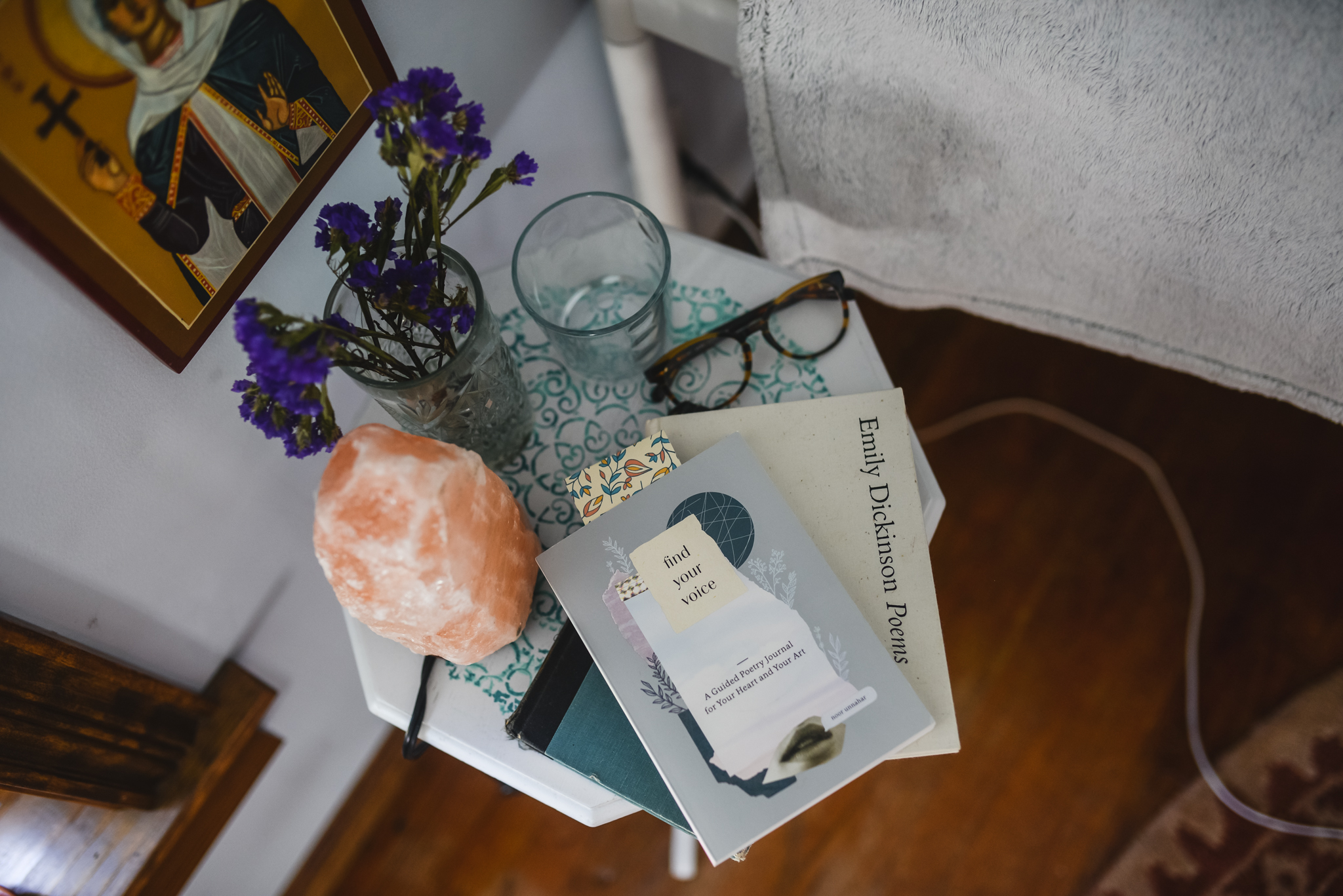 Recently, I was talking with someone about "seasons", specifically about my own seasons of writing and not writing. See, once upon a time ( like my entire childhood clear through to my thirties), I wrote prolifically, in diaries, in creative writing classes, in love notes to friends and boyfriends, for journals, on my own blog, and then eventually an actual book.
In college, I would spend hours in a Borders bookstore (RIP) poring through volumes of poetry and copying my favorite poems into notebooks. Poetry could lift me out of a funk and ignite a fire in my soul. Literature (Graham Greene, Flannery O' Connor, Charlotte Bronte, C.S. Lewis, Dostoevsky etc.) helped heal my (frequently) broken heart, and made me more compassionate, more in awe of God, more resilient.
I was no Annie Dillard or Madeleine L'Engle, but did have a knack for authentically articulating and working through my fears and insecurities, and finding hope and new courage in the process. I used that oddly specific gift to hang onto my faith, foster gratitude in my heart, and give me strength to keep putting one foot in front of the other. It was a pleasant surprise to discover that my own written down experiences and struggles struck a chord with others as well, many telling me they took comfort in being understood. I was amazed at this, and humbled.
A few years ago, however, the writing slowed down to a trickle and then almost stopped altogether. And as my habit of writing began to die, my inner turmoil grew. Society was changing rapidly and instead of finding solace in words, I began to fear and mistrust them. Words became weapons, lies, tools of dehumanization and destruction. The internet was teeming with words that made my stomach hurt and spirit bitter. I was disgusted and terribly unsettled. In response, I chose silence and to withdrawal. To express myself was to expose myself to criticism and judgment…
I was interested in neither.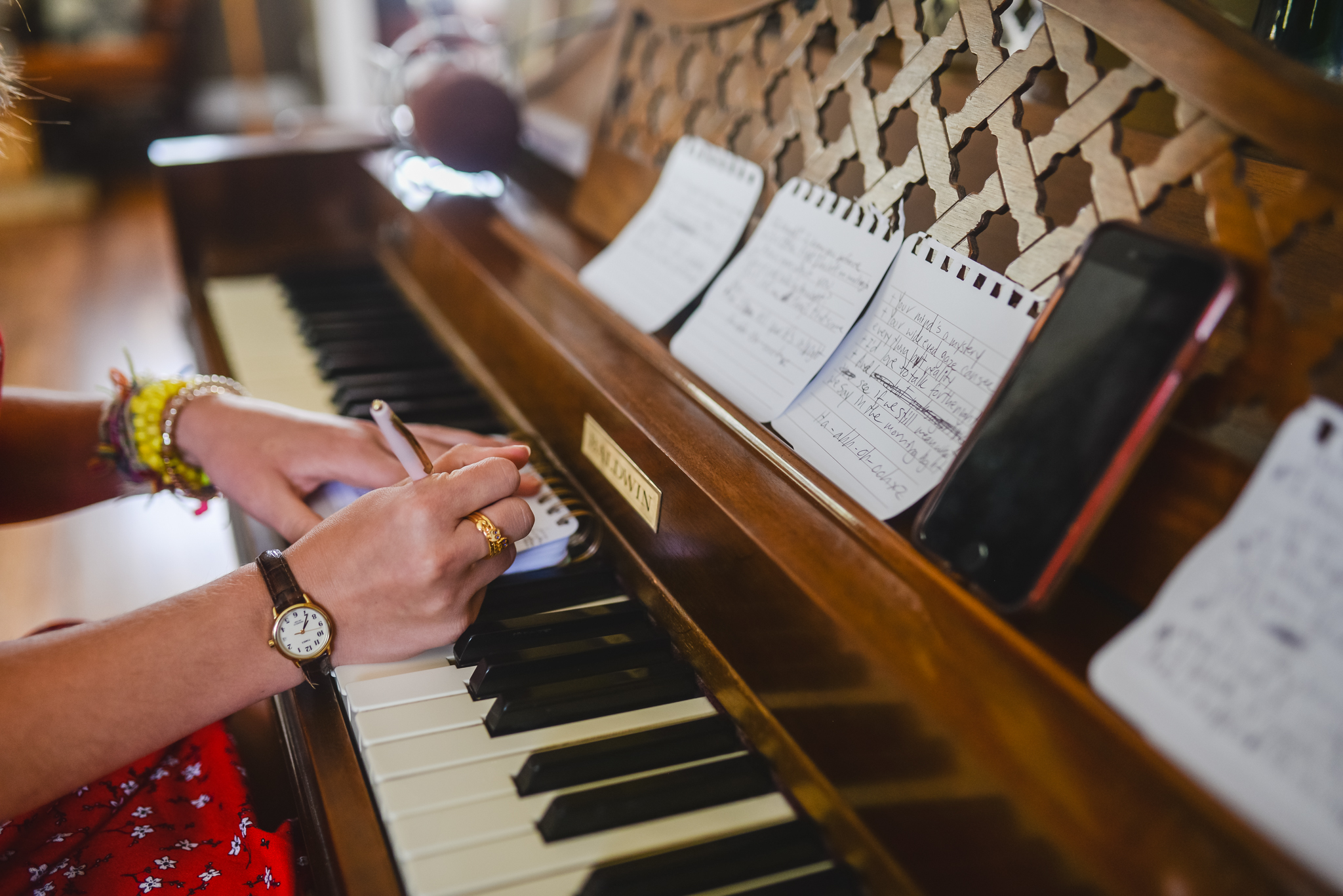 It was my daughter who helped foster a renewed tenderness for words in my calloused soul through her own insatiable need to express her own fears and insecurities, and joys and dreams, through writing. At any given time there are a half-dozen, half-written songs in her imagination-filled head, and everywhere in our house I find slips of scrap paper covered in lyrics. Her songs awaken in me a dormant optimism with their youthful longing for meaning, goodness, adventure, friendship, and real forever love. "Be true to your own unique God-given voice," I tell her. "Create to heal and connect rather than to judge and divide. Be genuine, a cheerleader for others, a safe space, a spark of light."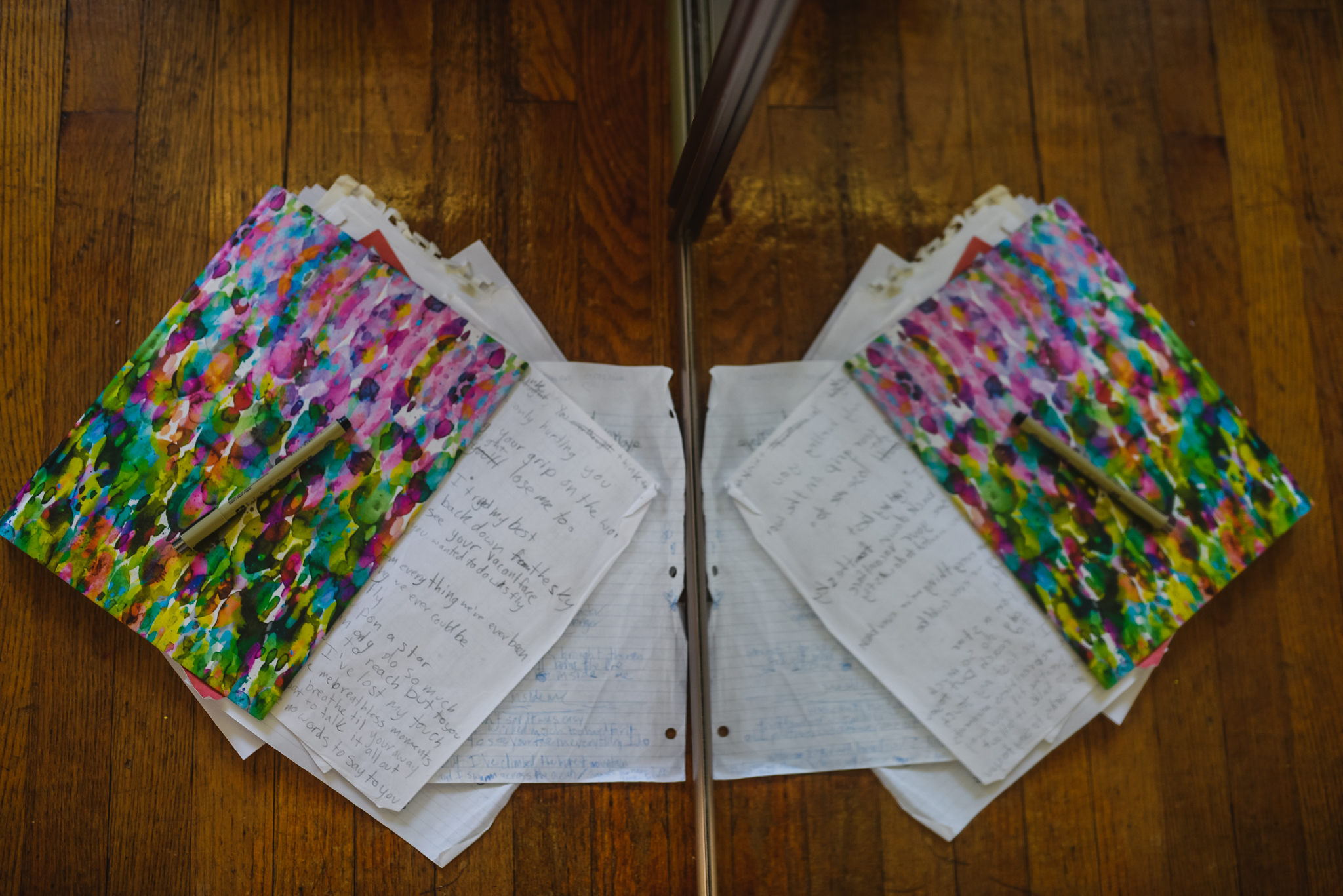 What if I, too, took that advice, and courageously said "yes" to God? Yes, I will be a better steward of the talent you have given me." Yes," I will dwell above the chaos, terror, hatred and despair, and choose to pursue unearthly peace through simplicity, intentionality, and creativity. "Yes," I will write again, to heal and connect, trusting every calming word, every loving word, every hopeful word will live on through all of eternity. "Yes," to writing as an act of praise and gratitude. "Yes, yes, yes…."
There is still so much beauty in this world. In this second half of my life, what if I pointed to it, and fixated on it, always? "Yes," to finding out!
And then we'll see the world as if for the first time, as once we gazed at the beloved Who was gazing at us…
Do not fight to expel darkness from the chamber of your soul. Open a tiny aperture for light to enter, and the darkness will disappear.
– St. Porphyrios