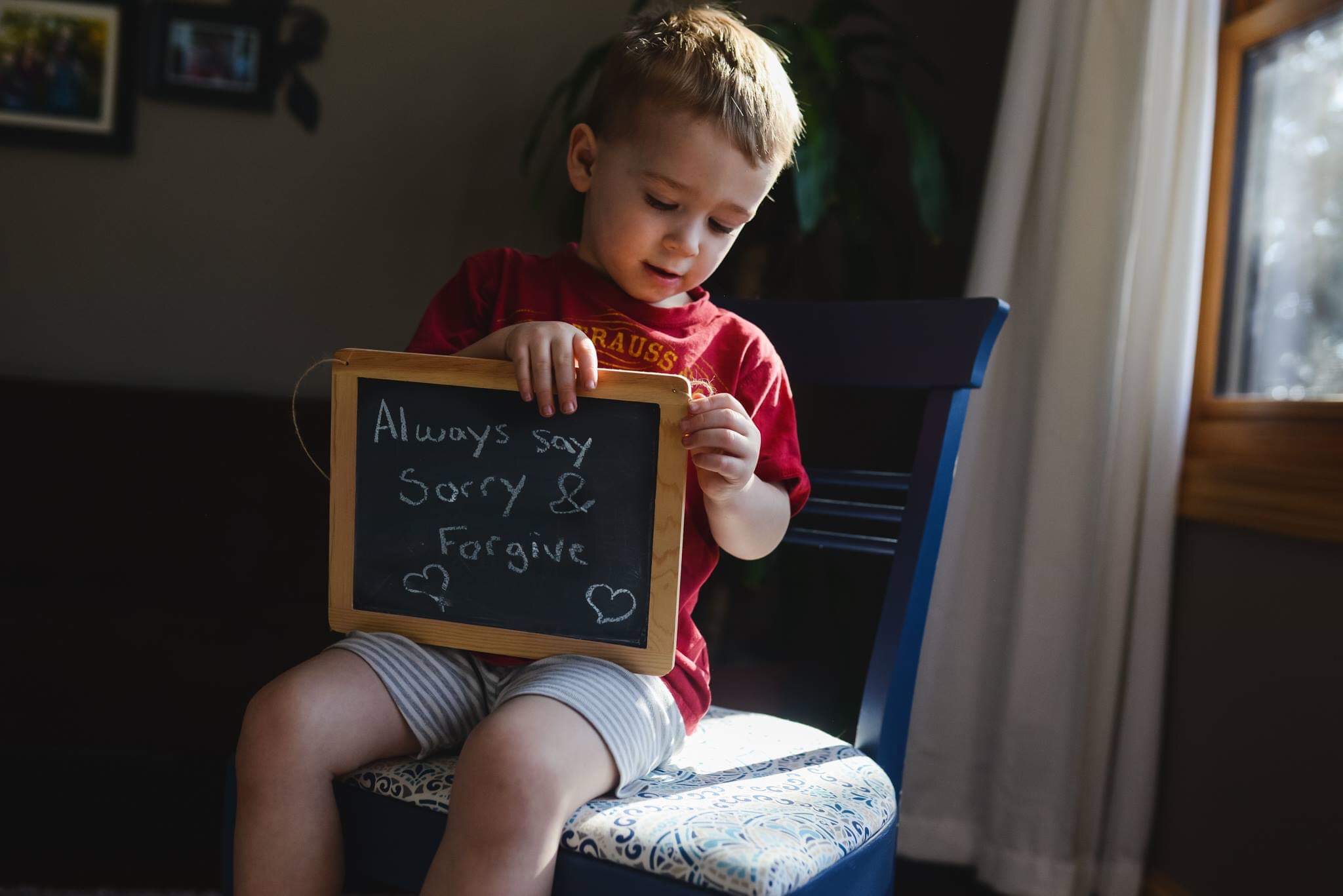 "You cannot be too gentle, too kind. Shun even to appear harsh in your treatment of each other. Joy, radiant joy, streams from the face of one who gives and kindles joy in the heart of one who receives. All condemnation is from the devil. Never condemn each other, not even those whom you catch committing an evil deed. We condemn others only because we shun knowing ourselves. When we gaze at our own failings, we see such a morass of filth that nothing in another can equal it. That is why we turn away, and make much of the faults of others. Keep away from the spilling of speech. Instead of condemning others, strive to reach inner peace. Keep silent, refrain from judgement. This will raise you above the deadly arrows of slander, insult, outrage, and will shield your glowing hearts against the evil that creeps around."
— St. Seraphim of Sarov
Several months ago I brought my two oldest kids, age 17 and 19 at the time, to see the Fred Rogers documentary "Won't You Be My Neighbor." It made a deep impact on all three of us. By the end we were full crying, tears dripping down our cheeks and into our popcorn buckets. It felt as if Mr. Rogers had come back to life and was looking each of us square in the eye saying, "I see you. I hear you. And you, yes YOU, you are profoundly loved and important, exactly as you are."
Fred Rogers believed that everyone, every. single. person., was beloved by God and carried within them the image of God. He honored that image. He took the time to peer into souls and seek out the beauty that was hidden there, often covered by hurt, rejection, fear, insecurity, and brokenness. His gentleness was fierce and determined. He was miraculously consistent in his conviction that we, all of us, are equally significant and so much more than our brokenness and infirmities.
As human beings, our job in life is to help people realize how rare and valuable each one of us really is, that each of us has something that no one else has-or ever will have-something inside that is unique to all time.
– Fred Rogers
When you watch him interact with people, it seems he could not even see the brokenness, so loving and patient was his gaze and so kind are his words. It was his life's mission to be a voice of healing and encouragement, one that demanded from him an unfathomable amount of selfless work and humility. There is no room for self-centeredness, envy, bias, or skepticism in a heart so authentically and mystically gentle it wouldn't dream of condemning another human being.  Such a heart is overflowing, rather, with divine mercy, hope, and compassion.
I think everybody longs to be loved and longs to know that he or she is lovable and, consequently, the greatest thing that we can do is to help somebody know that they are loved and capable of loving.
– Fred Rogers
I'm finding the older I get, and the more trials I endure, and witness my neighbors enduring, the more I long to simplify my ambitions and reason for existing. I ache to follow down the path Fred Rogers tread, shedding all prejudices, fear, competitiveness, and pride. If I could learn to see my neighbors, family members, and enemies with the eyes of Jesus, and if I could find my meaning in consistently practicing gentleness, I do believe I would experience heaven, every day, upon this earth. I have much to repent of and a great deal to let go of. I am a work in progress but I am thankful that the way to fruitfulness, peace, and fulfillment has been revealed to me.
The mystery of Jesus is a mystery of forgiveness. We say in the prayer of Jesus, "Forgive us." All of us need to be forgiven, and we need to forgive. It is obvious that I have hurt people, both intentionally and unintentionally. I have also failed to do things well, seeking my own power. I need to ask for forgiveness. Many of us need to ask for forgiveness from the poor because we have despised them or pushed them out of sight. We must kneel down and ask for their forgiveness. The history of humanity can only come to unity if we ask for forgiveness, one from the other. Forgiveness is not just the recognition that I am broken; it is also the recognition that I have broken others and that I have hurt them and helped prevent them from opening to the grace of God. The great mystery of Jesus is that he came to forgive, not just all that is broken in me, but all that I have broken in others. This is forgiveness.
– Jean Vanier, "We Need Each Other"
When I walk into a room I pray my presence radiates kindness;  in a conversation I pray my words are a salve to a wounded spirit. I am trying to be a better listener. I am striving to pay attention to the quiet needs all around me. It is incredibly difficult, yet profoundly rewarding when I do, with God's help, die to myself and serve someone else. I find Jesus there, in those connections fraught with authentic, unconditional love. I see you. I hear you. And you, yes YOU, you are profoundly loved and important, exactly as you are.