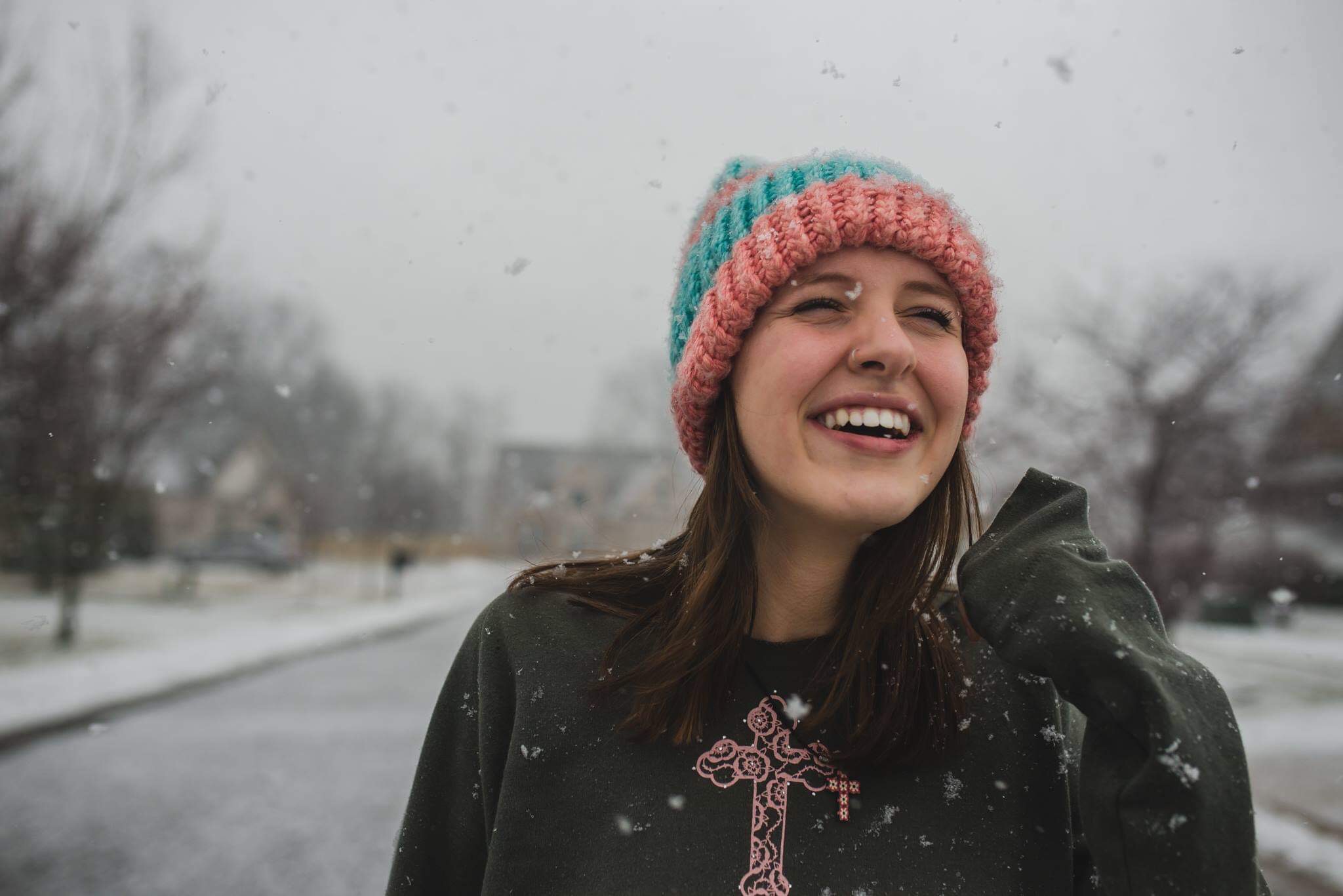 What We Need Is Here
Geese appear high over us,
pass, and the sky closes. Abandon,
as in love or sleep, holds
them to their way, clear
in the ancient faith: what we need
is here. And we pray, not
for new earth or heaven, but to be
quiet in heart, and in eye,
clear. What we need is here.
– Wendell Berry
For decades, I placed contingencies on my joy:  IF this particular good thing happened , or IF this door opened, or IF this burden was lifted, THEN I would experience peace, and THEN I would begin LIVING. It began for me in high school, where planning for the future was my full-time job. If anything, the pressure on this current generation of high schoolers to get into the best colleges and secure for themselves the most impressive careers has only intensified. I am continuously trying to gently urge my kids to swim upstream and choose balance and simplicity, but society is loud and aggressive: "Be perfect! Look perfect! Do/buy/achieve this..., now this…, now this… and you will finally be content."
When you stop and think about it, it's tragic, really. We have become that horse chasing the carrot that is always dangling in front of her but never obtainable. For our fulfillment to be so wrapped up in outside circumstances and in impossible, heavily filtered ideals (as seen on-line), is to guarantee chronic dissatisfaction with our lives and our relationships.
It took years for me to comprehend that the highs of acquiring admiration, a coveted material possession, a fervently sought after accomplishment, a smaller dress size, etc. were thin and fleeting. New and ever evolving expectations and longings called out to me, "Here is where your happiness lies! I promise this time!"
With my focus on tomorrow, and next month, and next year, I lost hundreds (dare I say thousands) of days worth of profound little joys – joys deep and sustaining, to distractedness and worry. It turns out the things I feared most never happened, and the suffering and losses I did end up experiencing I never saw coming.  Ooooooh, it finally dawned on me after countless encounters with disappointment and disillusionment,  my salvation and thereby my peace is not "out there" in things, events, "ideal" circumstances… It has always been right in front of me, in the now, in my very own heart. 
Here is a useful metaphor. When there is a violent storm on the ocean only the surface is disturbed. In our depths is a calm and peaceful center. Do you know that we all have an internal life? We need to pay attention to what is happening under our own noses. There may be chaos when we first look, … but underneath the chaos is a calm and peaceful center. The image of God and the kingdom of heaven are there and we can discover and connect with them. The Prayer of the Heart, contemplation, silence and stillness all serve to open the eyes of our soul to the reality of God's presence within. The Fathers speak of it as the mind descending into the heart. Living in the present moment with mindful awareness is a sure path to this transformation descent and to the discovery of the kingdom within.
-Fr. Antony Hughes, from his sermon, Living in the Present: An Orthodox Perspective 
Today is everything. It is teeming with opportunities to find Christ and His peace, His joy, in the small, quiet details of the present moment. We must learn how to open our eyes to the divine beauty that is everywhere, how to love stillness, how to view life through a lens of gratitude. It is possible to be truly, wholly content. I can say this matter-of-factly because I feel it every day, when creating loving interactions with my friends and family members,  when rising early to pray, when making a nourishing meal, when taking a walk outside, when writing, when reading, when taking photographs, when snuggled up with my husband watching a Netflix documentary.
The minute I begin looking ahead to the future and allow into my mind those distracting suggestions whispering, "But what if this happens? Don't you wish you were…? , Wouldn't it be better if you had…?", my peace dissipates.  "Come back," the Holy Spirit reminds me, "Come back to the present moment." And then my senses re-engage with the smell of coffee, the trees white and shimmering with snow outside my window, with the sound of my kids laughing in the living room, with the feel of the warmth from our fireplace. Thank you. Thank you. Thank you.
Thank you, God, that all I need is here.