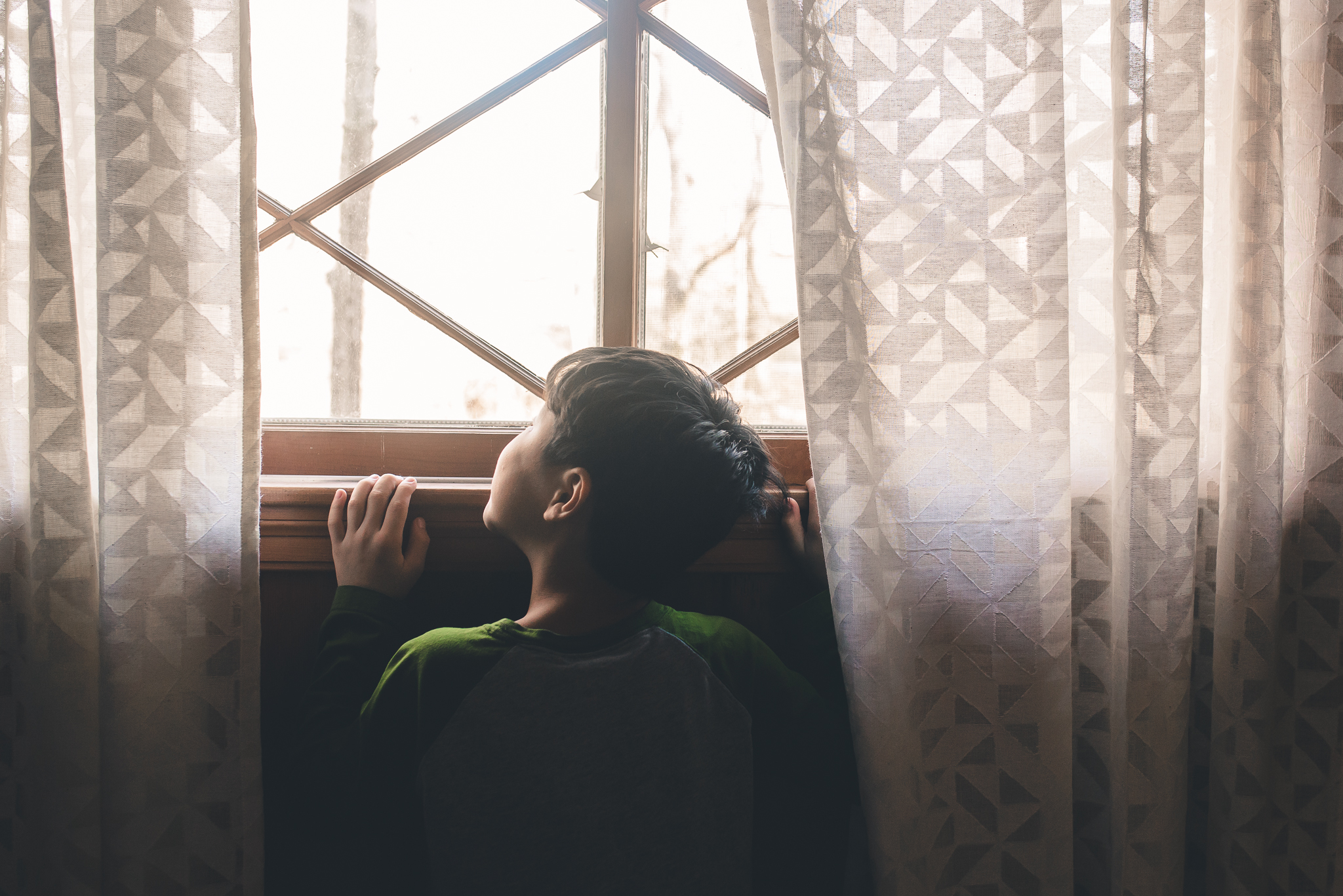 2017 arrived just when I needed it most. I'm not great at keeping resolutions or anything but I can't help being lured into introspection by official new beginnings. I've been in dire need of purging stale thought patterns to make room for fresh perspectives.
The last several months were … well… actually, I don't want to dwell on them. Let's just say they were "trying." I think we can all agree on that.
And I may or may not have had a small midlife crisis, questioning much of what I'd believed about my faith, my competency as a mother, and my purpose on this planet for the last twenty years.
So yeah, 2016 was a real trip, but I am hoping, praying, trusting, I am better for having wrestled with it, or that at least I'm more humble, gentle, and child-like than I've ever been before.
There is something so purifying about arriving, after much struggle, on the threshold of a mysterious unknown filled with a million more questions than answers, but also more wonder.
The late Irish poet and philosopher John O'Donohue has been such an encouragement to me, opening my mind to the possibility that by letting go of old assumptions and learning to abide patiently and prayerfully in the questions, a metamorphosis can take place within my heart, revealing beauty I've not experienced before.
Beauty, O'Donohue explained, is about more rounded substantial becoming. And when we cross a new threshold worthily, what we do is we heal the patterns of repetition that were in us that had us caught somewhere. So I think beauty in that sense is about an emerging fullness, a greater sense of grace and elegance, a deeper sense of depth, and also a kind of homecoming for the enriched memory of your unfolding life.
False confidence, fear, and pride kept me preoccupied for too long with the ugly and the evil, and the "what is wrong with myself, and this world?" ruminations meant to keep me judgmental and anxious and ashamed, basically impotent and enslaved to earthly cares. I lost my joy! I lost my gratitude!
I think my main longing this year is to die to my obsession with "understanding" and self-preservation, and to pursue, above all else, the unearthing of divine beauty in all things and all people.
And that's it.
May every prayer I pray, sacrament I participate in, and self-centered sin I repent of, fuel me to pursue with joy and doggedness that one desire.
Unless we look at a person and see the beauty there is in this person, we can contribute nothing to him. One does not help a person by discerning what is wrong, what is ugly, what is distorted. Christ looked at everyone he met, at the prostitute, at the thief, and saw the beauty hidden there. Perhaps it was distorted, perhaps damaged, but it was beauty none the less, and what he did was to call out this beauty.

– Metropolitan Anthony of Sourozh
Let this mysterious future come to us; wrote Fr. Alexander Schmemann, for, whatever it might bring with it, we know and believe that God is with us, that Christ has not orphaned us, that He is faithful that promised (Hebrews 10:23). Here are the marvelous words of Vladimir Soloviev:
Death and time reign on earth,
Do not call them your masters;
Everything, whirling about, disappears in the haze
The only thing fixed is the sun of love.
Peace, patience, and perseverance to you all!