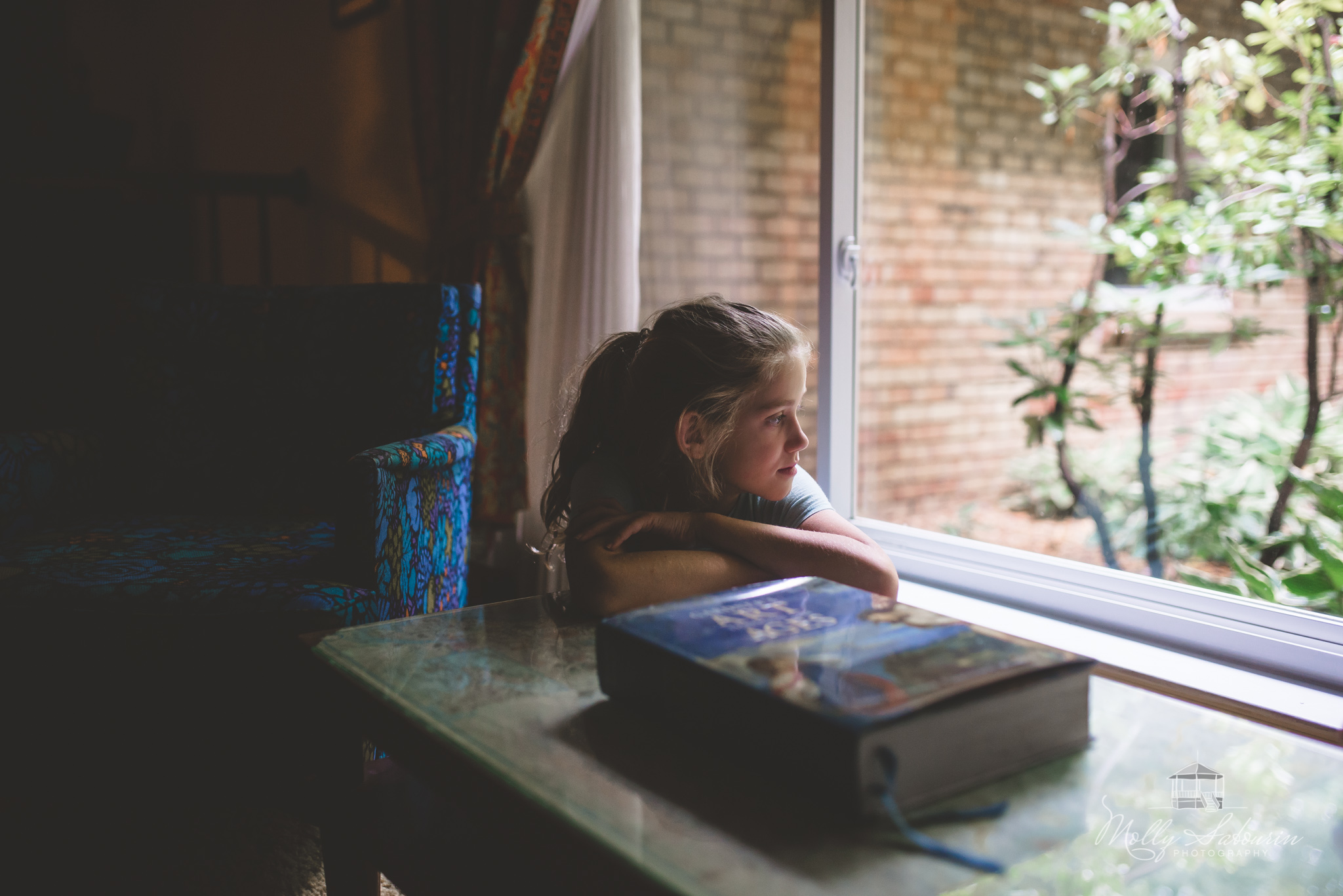 I love listening to podcasts while I clean, and walk outside, and drive… I'm a podcast junkie. About a month ago, I was playing an episode of NPR's "Snap Judgment" while folding laundry. It featured a story about twenty-four strangers who got caught in a gas station together during a three-quarter-mile wide tornado that hit Joplin, Missouri in May of 2011, killing 160 people.
The storm came on quickly, giving the customers no time to get back in their cars and drive home. As the power was knocked out, the wind roared, sirens blared, and the sky turned an ominous shade of yellow, panic set in. Within minutes, the walls would collapse. It was a dire and terrifying situation.
The one employee on duty was as frightened as everyone else but nonetheless felt a sense of responsibility for the men, women, and children taking shelter there.
As the windows began to explode, he ushered everyone in to a narrow beer cooler hoping it wasn't a terribly tragic idea to cram two-dozen bodies into a tight airless space. "Women and children first," he began yelling as glass shards and debris started flying across the room.
Once everyone was inside and the door was latched, someone began recording the next five-and-half harrowing minutes on his cell phone. Nothing could be seen, of course, because it was pitch black inside the cooler, but the raw audio ripped my heart out:
"Heavenly Father! Jesus! Jesus! Jesus! Jesus! Jesus! Jesus! Jesus! Jesus! Jesus! Jesus!"
"I love you!"
"I love you, bro!"
"I know."
"I love everyone. I love everyone, man"
Meanwhile, the sound of the gas station being utterly destroyed was deafening. Children were screaming. Adults were comforting them, and one another, speaking so kindly and gently while being crushed on all sides. They prayed quietly to themselves and prepared to die.
"I love you all!"
"I love everyone!"
And then, miraculously, after what seemed like an eternity… silence. The shaking stopped.
"Is everyone okay below me?"
"I'm okay!"
"I'm trying not to lay on someone."
"Am I hurting anybody?"
"Everybody stay calm. It's over."
"Are you okay back there? Are you okay?"
"Oh, I'm sorry."
"Be careful, there's glass on your back."
"Are you okay?"
"I'm great."
"I'm okay. I'm okay."
"I love you, Mama."
"I love you too. I love you."
"We can make it out."
They emerged into destruction, alive and forever changed, stitched together for eternity by a shared near death experience in which each had, intuitively, acted selflessly.
By this point in the podcast tears were staining my cheeks and dripping down on to my newly folded towels.
I still think about that story all the time, how in the end all that mattered was love. Gone in an instant were petty jealousies and biases, grudges and insecurities. Neither material possessions nor notoriety could save them.
What divided them only moments before (religious, political, moral differences) became totally obsolete. Their instinct upon facing their own death was to cling to one another and bear each other's burden.
I could die today… tomorrow…anytime, really. Life is fragile like that and very unpredictable. Every minute I live brings me closer to my death, but where is my sense of urgency to love, repent, forgive, and let go of what doesn't matter?
I've decided it's a question worth wrestling with until it spurs me on to change, for good.
Living with death in mind is not a morose concept for those who view death as a curtain separating our earthly existence from our eternal existence- for those who see death as a beginning.
The remembrance of death is a spiritual discipline found in both Eastern and Western Christian spirituality. The idea is that it is a good idea to bear in mind that you are going to die. It's a humbling thought. It's a thought that instantly realigns your priorities. It's a thought that makes you take more seriously the need to resist sin.

– Frederica Mathewes-Green
I am prone to forgetfulness of the one thing needful and striving primarily after ease and comfort. This fixation with earthly health and prosperity leaves my heart wide open to anxiety, discontentment, and bitter feelings toward others. I become consumed by greed, my own opinions, and vain ambitions. It (life) becomes all about me…what I think…what I deserve…what I want.
But when I'm shaken awake, through being confronted by suffering, to the agonizing truth that my purpose is to take up my cross like Christ took up His cross, and to die like Christ died, killing my pride and selfishness in the process, in order to be resurrected, I am seized by a renewed desire to bear fruit while I still can.
"What does God want me to do?…The answer was: God is not interested in where you are or what you do…He is interested only in the quality and quantity of the love you give.  Nothing else. Nothing else."

-Mother Gavrilia
When death breathes down my neck, I lose my taste for reasoning and distraction, hungering instead after ardent prayer and limitless compassion.
What buoys me then is experiencing a taste of heaven on earth and connection with Christ though boldly weeping with those who weep and rejoicing with those who rejoice.
I ache to rise above hatred and chaos through cleaving to love, joy, peace, patience, kindness, goodness, faithfulness, gentleness and self-control, in spite of everything.
It's not about me, only Christ, who commands us first and foremost to love Him and our neighbor as ourselves.
It is only, and all, about Christ and His radical love.
In love did He bring the world into existence; in love does He guide it during this its temporal existence; in love is He going to bring it to that wondrous transformed state, and in love will the world be swallowed up in the great mystery of Him who has performed all these things; in love will the whole course of the governance of creation be finally comprised. And since in the New World the Creator's love rules over all rational nature, the wonder at His mysteries that will be revealed then will captivate to itself the intellect of all rational beings whom He has created so that they might have delight in Him, whether they be evil or whether they be just.

– Isaac of Syria
Tomorrow is not guaranteed. And nothing makes sense to me anymore except living like I'm dying, by reveling in my blessings with gratitude, swatting away my tempestuous thoughts and passions with the Jesus Prayer, embracing silence and listening over talking and talking and expressing my own two cents on any given subject, celebrating what is beautiful, fixating not on evil but always on the Light of Christ which heals and illumines broken souls, turning the other cheek when rejected and scorned, and by reverencing the image of Christ in every single human being I come into contact with.
Where is my sense of urgency to love, repent, forgive, and let go of what doesn't matter? I will pursue it like my inner peace depends on it,
because it does.