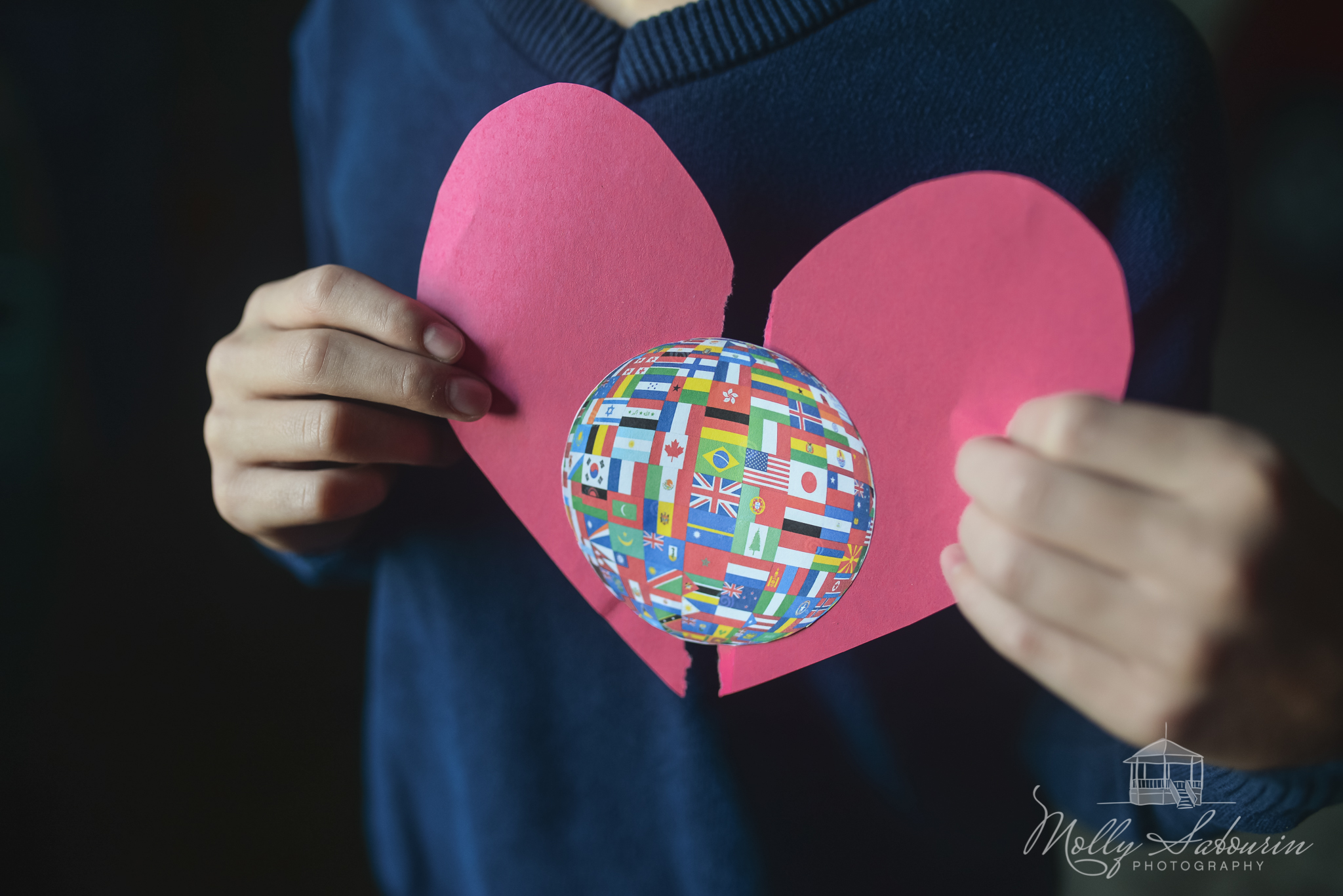 As a kid I used to wonder why Jesus wept at the passing of Lazarus, knowing full well He would raise him from the dead only moments later. Presently, in light of the alarming and horrifying string of violent events ripping a ragged and gaping hole in our collective sense of safety and turning neighbor against neighbor, Christ's weeping at Lazarus' tomb seems most appropriate. Yes, He foresaw the joy that would overwhelm Mary and Martha once the awful sting of their loved one's death was soothed and defeated by resurrection, but in the thick of it, understanding their limited earthly perspective, He grieved the suffering they would have to endure on this side of eternity.
Free will is a gift given indiscriminately to every single human being. Christ doesn't force us to love Him, or anyone for that matter. We can choose, each and every one of us, to hurt or heal one another, to embrace light or succumb to darkness. The inevitable result of such an awesome privilege is that free will produces both heavenly acts of compassion and hellish acts of destruction.  Because of that unavoidable dichotomy, I too find myself weeping despite my faith in the Resurrection.  I weep with those who weep due to evil, death, poverty, terror, abuse… but as an Orthodox Christian, I should not weep hopelessly.
Being predictably fragile and forgetful, however, I often do find myself slipping and sliding toward despondency, and it is always because I have turned my attention away from Christ, His Church and His Kingdom and on to the hysteria and chaos of the world and society all around me. In this frenetic state of panic and blind reaction, I become emotionally paralyzed and spiritually impotent. "The sky is falling!" I start to shriek right along with the masses, "and its your fault and his fault and her fault and their fault…!"
Getting back to peace of soul and a remembrance of my calling and identity in Christ requires, for me anyway, some serious filtering of the stimuli and information I allow into my mind and my soul. Replacing secular "noise" with the Jesus Prayer, the Psalms, readings from the Church fathers, uplifting literature, beautiful music, etc. points me back in the right direction. Silence, hard work and simplicity keep me grounded and focused on the present moment where Christ abides. All that, combined with my participation in the life of the Church, helps me view everything, both my blessings and my sorrows, in the context of God's Kingdom where death has been vanquished and Life and Love reign.
Then no longer am I imprisoned by earthly logic and rationality, by opinions and anxiety. The mystery of salvation, of cross-bearing and repentance, purges my soul of pride and fills it to overflowing with hope and mercy stronger than anything this broken world can throw at it. My tears for those who are suffering continue to flow freely, watering my brittle heart and keeping it tender, but they do not drown my assurance in grace infinitely more powerful than wickedness. Rather, they embolden me to release those petty vices obstructing my view of Christ in my neighbor and to live each day to the fullest knowing tomorrow is absolutely not guaranteed. As during Lent when we solemnly prepare for Pascha, my sadness is bright.
Little by little, we begin to understand, or rather to feel, that this sadness is indeed "bright," that a mysterious transformation is about to take place in us. It is as if we were reaching a place to which the noises and the fuss of life, of the street, of all that which usually fills our days and even nights, have no access – a place where they have no power. All that which seemed so tremendously important to us as to fill our mind, that state of anxiety which has virtually become our second nature, disappear somewhere and we begin to feel free, light and happy. It is not the noisy and the superficial happiness which comes and goes twenty times a day and is so fragile and fugitive; it is a deep happiness which comes not from a single and particular reason but from our soul having, in the words of Dostoevsky, touched "another world." And that which it has touched is made up of light and peace and joy, of an inexpressible trust.
– Fr. Alexander Schmemann, "Great Lent: Journey to Pascha"
If ever the world needed salt and light it is now.
Yesterday, my dear friend Beth posted this eloquent and refreshing reflection on her Facebook wall:
I attempt no answers for the hate, the violence. We seem to be a world gone mad, hell bent on death and destruction. What can we do? For me, for us, right here and right now, we will resist by loving in spite of the evidence. We will rise and weep and pray for mercy and forgiveness, for ourselves, for our neighbors, for the stranger, for this world. With God's help, we will make our lives a love poem to this suffering world through simple, ordinary acts. We will shine our lights in the darkness and the darkness will not overcome.
Amen! Amen! Amen! Be at peace. BE peace. God is with us!