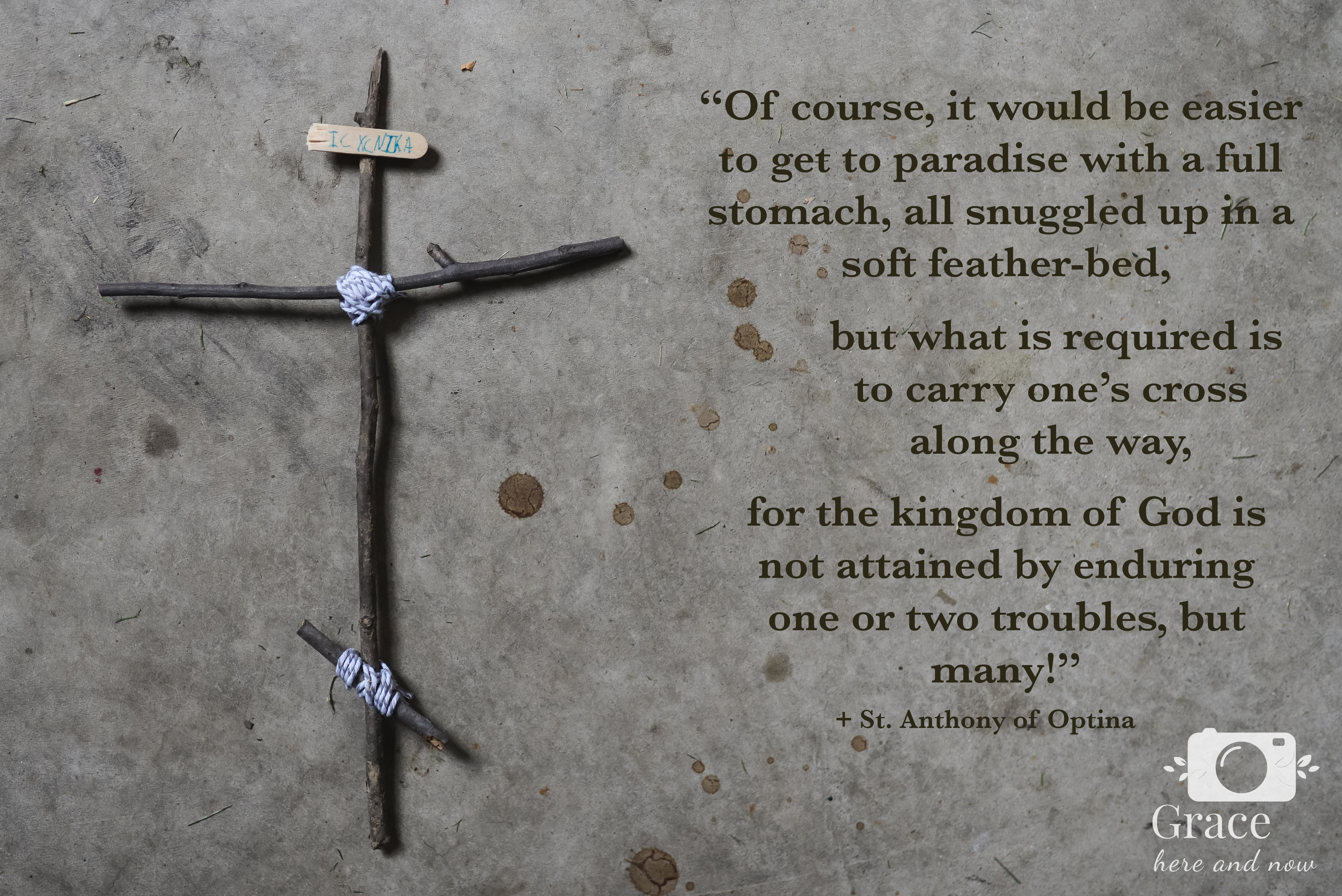 Admittedly, I am in no position to speculate on the whys of suffering. Nor would I dare pretend to have tasted of real suffering, not when I know of friends who have buried their children, escaped abusive relationships, and battled life-threatening illnesses. And not in light of poverty, refugees fleeing their homeland, and men, women and children being tortured and killed for their faith. I don't understand suffering;  I shudder at the thought of facing it. Does suffering make me less inclined to forsake earthly treasures and follow after Christ, however?
No. Just the opposite.
Suffering, both the witnessing and expectation of it, only fuels my belief in eternity and the salvation of the human soul. Suffering reveals my penchant for being right, heard, approved of, praised and never inconvenienced as ridiculous – a tragic waste of energy and time. Suffering breaks my heart wide open, then pummels it till it's soft and pliable. Suffering strips away the pretense, empty rhetoric, and fluff till all that's left is the one urgent, needful question, "Why am I here?" To which the answer is:  Love. To love the Lord my God with all my heart, mind, soul and strength, and love my neighbor as myself.
However hard I try, I find it impossible to construct anything greater than these three words, 'Love one another' —only to the end, and without exceptions: then all is justified and life is illumined, whereas otherwise it is an abomination and a burden.
— St Maria Skobtsova, Mother Maria of Paris
It is foolish to try and will myself now to be brave enough then (tomorrow, maybe? or next year?) to endure the unthinkable, i.e. the death of freedom, health, safety, someone I adore with my whole being. I am provided only the strength I need to live the day right here in front of me.
"So do not worry about tomorrow; for tomorrow will care for itself. Each day has enough trouble of its own."
-Matthew 6:34
Far better I work on praying continuously for the wherewithal to embrace every present disappointment, annoyance, and trial, big or small, as a means of humility. Viewing hardships as necessary for the purification of my soul, instead of as frustrating interruptions to my best-laid plans and ideals, infuses my everyday experiences with purpose and redemption. Far better I develop a habit of trusting God with all my heart instead of leaning on my own understanding.
"Teach me to treat all that comes to me throughout the day with peace of soul and the firm conviction that Your will governs all," I ask Christ each new morning. Prepare me every minute to deny myself, pick up my cross, and willingly carry it with patience, and even thanksgiving.
"Out of suffering have emerged the strongest souls; the most massive characters are seared with scars."
― Kahlil Gibran
I cannot control the circumstances that befall me but I can choose to respond with grace and with dignity. And I can choose, ten, twenty, one thousand times a day, to get back up after crashing and burning and try again.