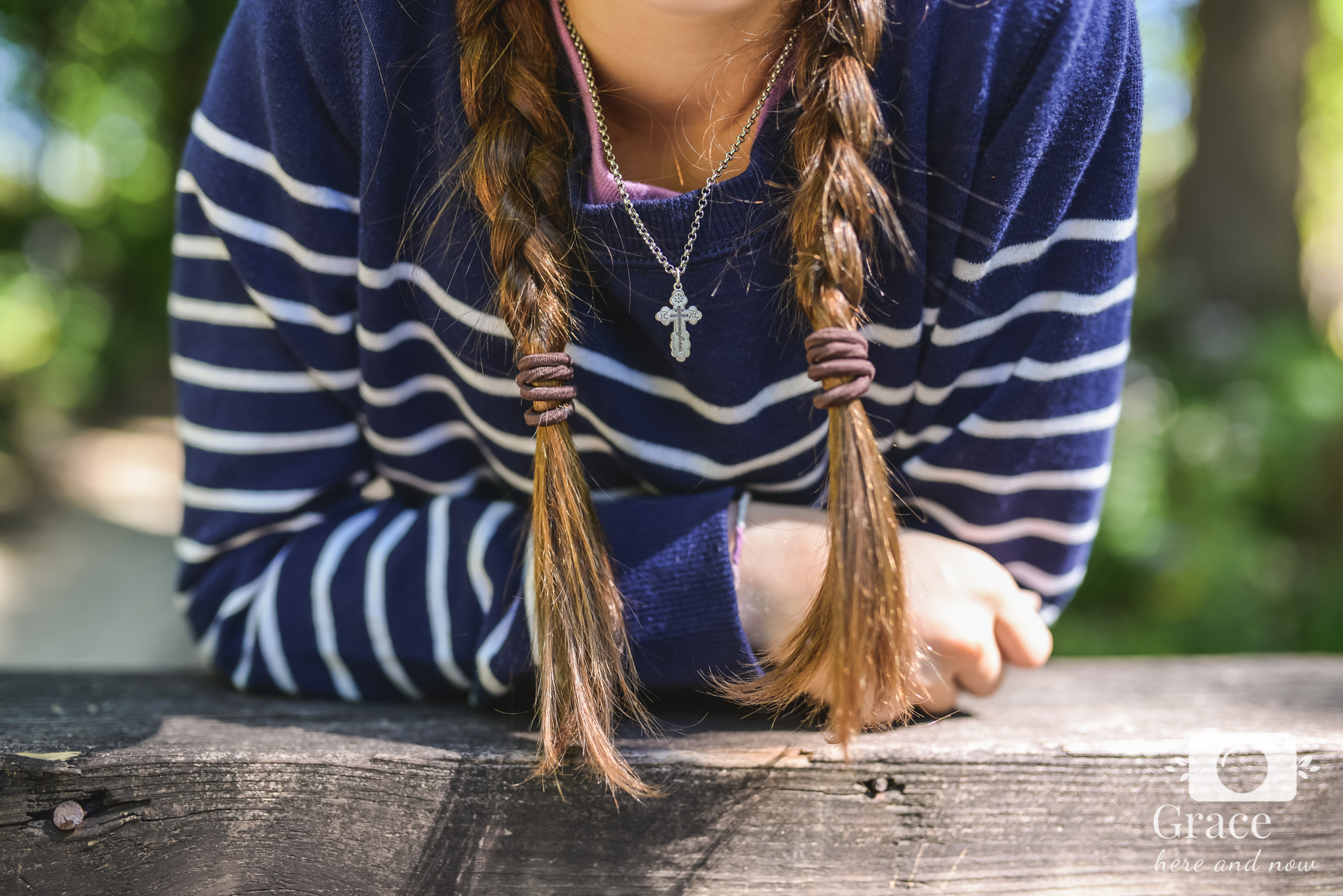 Ten years ago, I started a blog called "Close to Home" where I chronicled my adventures in raising four young children. I poured my heart and soul into it and eventually "Close to Home" spawned a book and podcast. It's been an amazing decade. I've been thoroughly stretched and humbled. In the thick of it, when I was up to my blood-shot eyeballs in sippy cups, car seats, and new mom insecurities, wisened grandmothers everywhere advised me to savor the long, demanding days at home with my babies because the years would be short.
And though I didn't believe it at the time, they were right, of course. Those sleepless nights spent nursing my newborns are but a warm and hazy memory. Long gone are the board books, Little People, and Duplo Blocks that cluttered every square inch of our living space. Photos and videos from that Desitin-scented chapter of my life evoke nostalgia so intense it's almost more than I can bear.
Whereas then I struggled to fully embrace the transition from "me" to "we," now I wrestle big time with letting go. Motherhood is continuous little deaths and rebirths. What advice would I give on this side of the process? Be very gentle with yourself, and even gentler with other moms – we're all equally broken and flawed, and crazy in love with our families. And pray, much more than you speak.
My tween and teens are moving forward into unmapped territory. They most certainly still lean on me but not in the same way as before. Instead of hands on, minute-to-minute, guidance and redirection they require room to make their own mistakes and discoveries. The bulk of my efforts go toward providing a calm and prayerful environment in which they can unwind and refuel. At this stage, what they need most is a listening ear, and for their dad and me to be quiet, consistent examples of industriousness and Christ's compassion.
Yes, much has changed, not only in my home but also in the world. The questions I field as a parent are tough at best and sometimes just plain heart wrenching. It's volatile and chaotic out there, a real hotbed of rising tensions and uncertainties. Yet even though I weep more than ever with those who weep, this hatred and chaos are not my truth. They do not bind or define me.
How I respond to the madness is of vital importance to not only the well being of my own soul but my kids' souls as well. They are observing and studying me, searching my daily habits for clues about their purpose for being. I don't stress so much about where they'll attend college or what career path they'll take but I do lie awake at night imploring God to prepare them spiritually for whatever lies ahead.
More than anything, including worldly success, I want for them merciful hearts that never harden, hope that rises far above temporal darkness, eyes that focus on goodness and loveliness instead of sinfulness and evil, lips that deliver healing words instead of hurtful ones, hands that lift others up instead of point out their weaknesses, and peace that passes all understanding.
"Our life depends on the kind of thoughts we nurture." wrote Elder Thaddeus of Vitovnica, "If our thoughts are peaceful, calm, meek, and kind, then that is what our life is like. If our attention is turned to the circumstances in which we live, we are drawn into a whirlpool of thoughts and can have neither peace nor tranquility."
In my own experience, this has proven to be true countless times. The moment I cease offering my every thought up to Christ to cleanse and correct, dread, discontentment, and pride settle in and take over. Protecting my soul by guarding my thoughts and my tongue is a full-time endeavor. I am ravenous for peacefulness, calmness, and meekness, and never do I feel more satiated than when I'm feasting on gratitude, stillness, and divine beauty.
I get it now, how the days of my life are like grass that flourishes then withers away in the blink of an eye. With the fleeting time I have left, I'd like to devote my first fruits to promoting whatever is true, noble, right, pure, lovely, admirable, excellent and praiseworthy.
I am thankful, so incredibly grateful, for the insights I gained and comfort I derived from authoring "Close to Home" throughout this past season of motherhood. I am ready, however, to, like my growing children, move forward into unmapped territory – to embark on a new creative and edifying undertaking that combines my passion for photography with my ardent faith in the Resurrection.
As of now, the "Close to Home" blog and podcast will be hereby be known as Grace Here and Now: snapshots of faith, hope, and love. You can also find Grace Here and Now on Facebook, Instagram, and at http://gracehereandnow.com. I hope you'll join me in my daily pursuit of indomitable, irrepressible Light.